Idaho Opportunity Scholarship for Adult Learners
7/1/2023
Submission Deadline
Explore Similar Scholarships
Location:
Grade Level:
Keen on encouraging the pursuit of higher education, the Idaho State Board of Education offers a number of scholarship programs to financially support those in need in the state of Idaho to reach their academic and career goals.
The Idaho Opportunity Scholarship for Adult Learners aims to eradicate obstacles and get college/university students together to enter the labor force. The scholarship program was founded by Governor C.L. "Butch" Otter and the Idaho Legislature.
Applicable only at colleges and universities in Idaho, students are encouraged to apply for the $3,500 award. Applicants must be residents of Idaho and demonstrate financial need, academic excellence, and work experience.
Key Information of Idaho Opportunity Scholarship for Adult Learners
Study Details
Country of Study
United States
Specific Schools
Boise State University
Brigham Young University, Idaho
College of Idaho
College of Southern Idaho
College of Western Idaho
College of Eastern Idaho
Idaho State University
Lewis-Clark State College
North Idaho College
Northwest Nazarene University
University of Idaho
Western Governors University
Scholarship Details
Intended Level of Study
Undergraduate
Idaho Opportunity Scholarship for Adult Learners Timeline
October 2022
Application Opening Date
Applications open on October 1.
July 2023
Submission deadline
The submission deadline is on July 1.
Scholarship Eligibility
To be eligible to apply, applicants must meet the following criteria.
Eligible Grade: High School Graduate – Undergraduate
Maximum Age: Any
Required GPA: 2.5
Geographic Eligibility: Idaho
Gender: Any
Race/Ethnicity: Any
Application Requirements
Here's what you need to submits besides your application.
Grade transcript
Financial Information
Present Work Experiences
How to ace the Idaho Opportunity Scholarship for Adult Learners
1
Keep your grades up
This scholarship program is very competitive with only one winner. It is merit-based therefore only those with a GPA of 2.5 or higher have better chances of winning. So work hard on keeping your grades up and maintaining your GPA. Grades will be an indicator of how dedicated and serious you are.
2
Start the application process right away
You should start the application process as soon as possible. This will allow you enough time to acquire all necessary documents, contact your referees or recommenders, complete all forms and work on your personal statement. Have everything organized and planned to avoid any last-minute complications.
3
Choice of references and early notifications
Your references or recommenders must be those who know you well enough to be willing to speak to your abilities and demonstrate why you make the perfect candidate for this scholarship. So, choose them wisely. Also, contact them and send them the required forms very early on to allow them enough time to complete them.
4
Create a concise résumé
Exactly what the title says – create a straight-to-the-point résumé, it should be brief and direct. Also, highlight all extracurricular activities and/or community service work you did, in which you demonstrate leadership. Explain the impact you had on your community or project subjects. Any honors, merits, and certificates are to be added as well if applicable. Such activities are highly preferred by judges.
How the Idaho Opportunity Scholarship for Adult Learners is Judged
Applicants are judged based on academic achievements, financial needs, and work experiences.
Why We Love the Idaho Opportunity Scholarship for Adult Learners
Need-based award
The Idaho Opportunity Scholarship for Adult Learners is need-based. The scholarship is mainly for financial assistance.
Ample time to prepare and apply
The time given between application opening and closing is good enough for applicants to gather their documents, complete forms, and review their applications. It even allows time to add to your work experience. So use this time wisely.
No discrimination
The program is open to all residents of Idaho as long as they meet the scholarship requirements. The foundation supports equality and diversity with no discrimination against gender, race, ethnicity, religion, etc.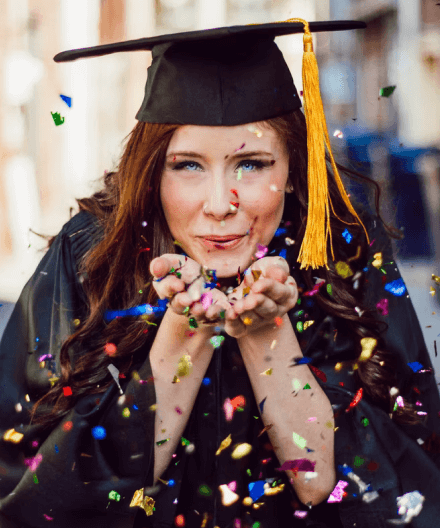 5 Facts About Idaho Opportunity Scholarship for Adult Learners
Enough time to apply
There is enough time between the opening date and the closing date of this scholarship. This makes it easy to gather all the necessary documents you may have missed.
Easy application process
Applying for this scholarship is easy and straight to the point. There is also a "step-by-step" how to apply guide on the website.
Applicants must graduate from Idaho high schools
Only graduate students from Idaho high school are eligible for this scholarship.
Only Idaho residents can apply
Only residents of Idaho are eligible for this scholarship.
Part of alumni
Winners of the scholarship get to be a part of great alumni.