AAUW Boise Area Inez Robb Scholarship
3/15/2023
Submission Deadline
Explore Similar Scholarships
Location:
Grade Level:
Upon inception in 1909, the Boise Women's College Club established a scholarship scheme and it was restricted to only female Boise high school graduates to enable them to attend Boise University in Idaho. Inez Robb benefitted from the scholarship and went on to build a profitable career. After 60 years, she remembered the generosity of the College Women's Club and decided to give back to the club.
Inez Robb reached out to a lawyer who works with the AAUW Boise Branch (a descendant of the College Women's Club) and entrusted her estate to the organization to establish a scholarship (AAUW Boise Area Inez Scholarship) scheme in her memory. The scholarship is being managed by the Idaho Community Foundation (ICF).
Every year, the scholarship is awarded to a female Idaho high school graduate who is seeking an undergraduate degree at Boise State University. The amount of the scholarship is $1,500. It covers the recipient's tuition fees.
Key Information of AAUW Boise Area Inez Robb Scholarship
Study Details
Country of Study
United States
Specific Schools
Boise State University
Scholarship Details
Intended Level of Study
Undergraduate
Vocational/Technical School
AAUW Boise Area Inez Robb Scholarship Timeline
December 2022
Application Opening Date
Applications open on December 1.
March 2023
Submission Deadline
The submission deadline is on March 15.
Scholarship Eligibility
To be eligible to apply, applicants must meet the following criteria.
Eligible Grade: College Junior – College Senior
Maximum Age: Any
Required GPA: 3
Geographic Eligibility: Idaho
Gender: Any
Race/Ethnicity: Any
Application Requirements
Here's what you need to submits besides your application.
Grade transcript
Essay
Recommendation letters
How to ace the AAUW Boise Area Inez Robb Scholarship
1
Provide your unofficial transcript
Get verification from your high school to show your studentship. You can ask your student advisor to help you with this. Alternatively, you may go to the admissions office of your school to get it. If you get the verification, make sure that you attach it to your application before sending it.
2
Submit two references
If you want to strengthen your application, you will need to provide two reference letters. The reference letters should describe your character, personality traits, and academic accomplishments. Ensure that the references are professionals who are familiar with your goals.
3
Conduct thorough research for your essay
There are questions listed on the application form. You will need to write one-page essays to answer the questions. Ensure that you research very well and gather points to write a compelling essay. Proper research will enable you to provide answers relative to the questions asked.
4
Review your application before submission
Cross-check the details you provided in your application form. Make sure that you also verify the information contained in your grade transcripts, school verification, and reference letters before attaching them to your application. A review will help you make corrections where necessary so that your application will not be rejected.
How the AAUW Boise Area Inez Robb Scholarship is Judged
Applications are assessed based on academic excellence, conveying essays, and recommendation letters.
Why We Love the AAUW Boise Area Inez Robb Scholarship
It supports women of any age
The Boise Inez Scholarship is open to female students of any age in Idaho. The AAUW aims to advocate for women and girls by providing scholarships to enable them to build rewarding careers and become influential in policy making in society.
No discrimination
The program is open to female residents of Idaho as long as they meet the scholarship requirements. The foundation supports equality and diversity with no discrimination against gender, race, ethnicity, religion, etc.
An annual scholarship
The AAUW Boise Area Inez Robb Scholarship is an annual program; therefore, you can always reapply every year if you don't win. The higher the grades, the better chances of winning.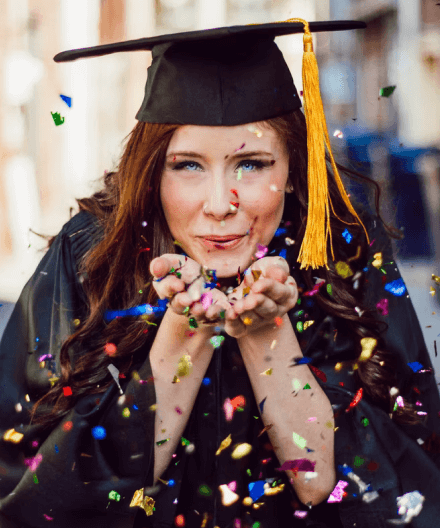 5 Facts About AAUW Boise Area Inez Robb Scholarship
Inez built a reputable career in journalism
Inez Robb began her journalism career as a high school reporter for a Boise newspaper before advancing her career to becoming the most populous female reporter of her time.
Boise University only
Applicants must be enrolled at Boise University to apply.
A non-renewable scholarship
The AAUW Boise Area Inez Scholarship is a one-time award as recipients cannot renew it for a second year.
Shifting the management of the scholarship
Formerly, the scholarship program was managed by the AAUW Boise Branch but the management of the award was shifted to the Idaho Community Foundation (ICF) by Nancy Otterness in 1997.
The AAUW still makes application decisions
While the management of the scholarship has been entrusted to the ICF, the chairperson of the AAUW Boise Area Branch still participates in the selection of recipients on an annual basis.