Idaho Governor's Cup Scholarship
3/1/2023
Submission Deadline
Explore Similar Scholarships
Location:
Grade Level:
The Idaho Governor's Cup is an annual golf tournament that features golf, shotgun sports, fly fishing, and other social activities. It was established as a small golf tournament by Cecil Andrus (former Governor of Idaho) in 1974. In 2014, the Idaho Governor's Cup established a scholarship program in honor of Governor Cecil Andrus who founded the tournament.
Each year, the Idaho Governor's Cup Scholarship program, through the Idaho State Board of Education, offers $3,000 to high school or home-school seniors intending to pursue academic or career technical education at a college or university in Idaho.
Applicants must provide their résumés, grade transcripts, and an essay. The scholarship award will be directed towards tuition, room and board, books, tools, and other expenses.
Key Information of Idaho Governor's Cup Scholarship
Study Details
Country of Study
United States
Scholarship Details
Intended Level of Study
Undergraduate
Vocational/Technical School
Idaho Governor's Cup Scholarship Timeline
October 2022
Application Opening Date
Applications open on October 1.
March 1, 2023
Submission Deadline
The submission deadline is on March 1.
Scholarship Eligibility
To be eligible to apply, applicants must meet the following criteria.
Eligible Grade: High School Senior – Undergraduate
Maximum Age: Any
Required GPA: 2.8
Geographic Eligibility: Idaho
Gender: Any
Race/Ethnicity: Any
Application Requirements
Here's what you need to submits besides your application.
Essay
Grade transcript
Standardized Test Scores
Present Work Experiences
How to ace the Idaho Governor's Cup Scholarship
1
Complete first semester in college
You must be enrolled in a recognized college or university in Idaho and complete at least one semester before you can be eligible for the scholarship. If you were just newly accepted into a higher institution in Idaho, wait until you complete the first semester before applying for the scholarship.
2
Abide by the essay guidelines
Conduct thorough research before writing your essay. If you are writing your essay, make sure that the essay does not exceed 500 words. Ensure that you mention your academic goals and interests clearly and concisely.
3
Possess enough community service experience
Most times, volunteer work/community service experience is a must-have for many scholarships and job opportunities. If you want to stand a chance of winning the Idaho Governor's Cup award, ensure that you have participated in many community service programs. Additionally, make sure that you document your volunteer work experiences and attach them to your application.
4
Demonstrate leadership abilities
Ensure that you hold leadership positions in your high school or community. If you have occupied leadership positions, it will show the scholarship committee that you are responsible and can lead projects in the school or community. Attaining leadership positions will strengthen your application.
How the Idaho Governor's Cup Scholarship is Judged
Applicants are judged based on academic excellence, essays conveying the pursuit of higher education, and extracurricular activity involvement.
Why We Love the Idaho Governor's Cup Scholarship
A renewable scholarship
Recipients of the Idaho Governor's Cup Scholarship can renew the award for up to four years (academic programs) and up to three years (career technical programs). If requirements are maintained, recipients are sure to keep the funds every year to ease financial burdens.
Ample time to prepare and apply
The time given between application opening and closing is good enough for applicants to gather their documents, complete forms, and review their applications. It even allows time to add to your work experience. So use this time wisely.
No discrimination
The program is open to all Idaho high school students including those home-schooled as long as they meet the scholarship requirements. The board supports equality and diversity with no discrimination against gender, race, ethnicity, religion, etc.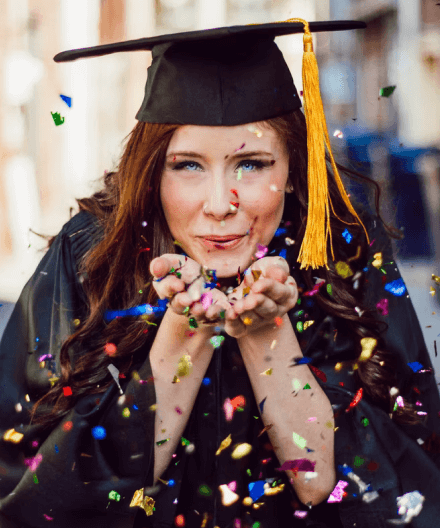 5 Facts About Idaho Governor's Cup Scholarship
Hundreds participate in the Governor's Cup
Statistics show that approximately 600 people participate in the annual Idaho Governor's Cup that takes place in Sun Valley.
Home-school students are eligible
Home-schooled students are eligible if requirements are met
The funds are raised through the event
The money for the scholarship is raised by politicians, business leaders, and lobbyists who make donations to support the Idaho Governor's Cup and the donations also serve as their registration fee for the event.
The Board of Directors review the applications
Every scholarship application is reviewed by three different members of the Board of Directors of the Idaho State Board of Education.
Awards are not paid directly to beneficiaries
The scholarship money is not paid directly to the beneficiaries rather it is paid directly to their respective institutions and deposited in their financial aid account.