Hispanic Heritage Youth Awards
11/14/2022
Submission Deadline
Explore Similar Scholarships
Location:
Demographic:
Grade Level:
The Hispanic Heritage Foundation is an award-winning nonprofit. It was established by the White House to identify, inspire, prepare, and position Latino leaders in the classroom, community, and workforce to meet America's priorities. In 1998, it founded the youths award.
The annual award offers a one-time grant to selected three winners from the listed categories in ten different regions across the United States.
The award is for the recipient to fund their college education or a community service effort that tackles a social issue.
Key Information of Hispanic Heritage Youth Awards
Study Details
Country of Study
United States
Scholarship Details
Intended Level of Study
Undergraduate
Key moments in
June 1, 2022
Application Opens
The application usually opens the first week of June. Check the official website closer to this date for a more accurate date.
November 14, 2022
Submission Deadline
The application deadline for the program is around four-five months after the application opens. Check the official website closer to this date for a more accurate date.
January 2023
Award Winners are Announced
In January, the successful candidates are announced for all categories.
Scholarship Eligibility
To be eligible to apply, applicants must meet the following criteria.
Eligible Grade: High School Freshman – High School Graduate
Maximum Age: Any
Required GPA: 3
Geographic Eligibility: United States
Gender: Any
Race/Ethnicity: Hispanic
Application Requirements
Here's what you need to submits besides your application.
Grade transcript
Recommendation letters
How to ace the Hispanic Heritage Youth Awards
1
Inform your referee early
It's best practice to reach out to your referee early enough to write you a recommendation letter. Also, in picking a recommender, go for teachers who can attest to academic efforts.
2
Engage past winners
Seek out past award winners and ask them to tell you their stories. Relate their story to yours to identify your strong points.
3
Tell your story
Nothing beats a good story. Utilize story-telling skills and do not hesitate to throw in personal experiences as examples.
4
Run grammar and plagiarism checks
One of the things scholarship sponsors frown at is plagiarism. Make use of grammar check software, a simple google can find free ones.
How the Hispanic Heritage Youth Awards is Judged
Applicants are evaluated on academic achievement, personal strength, leadership, and commitment to community development. Applicants are expected to be academically talented and engaged in extracurricular or volunteer activities. An aspiring winner of the youth award must have challenged themselves academically with advanced classes or have experiences that built their personal growth.
Why We Love the Hispanic Heritage Youth Awards
The award covers various categories
Most professions are represented with ten categories currently recognized by the Youth Awards. It encourages students to be the best in whatever field they choose to go into and not feel constrained.
Winners join a strong alumni network
Over the years, the Hispanic Heritage Foundation has grown an alumni network of more than 200,000 professionals.
The awards take place in ten regions
The awards are given in ten different regions in the United States of America. It makes room for more talented winners to emerge and lessen the competition.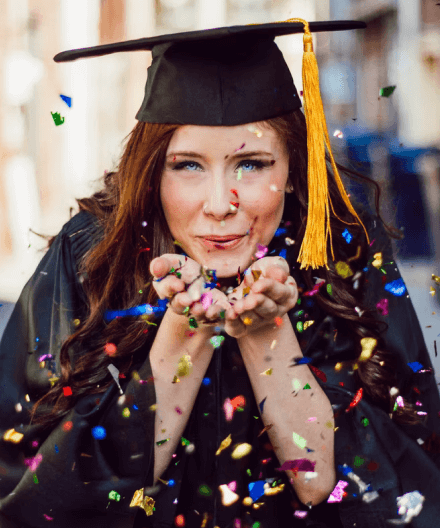 5 Facts About the Hispanic Heritage Youth Awards
The number of award categories has increased
In 1999, the award had five categories, but that has increased to ten recently, including Engineering, Green Sustainability, Healthcare & Science, Technology, Business & Entrepreneurship.
The award is not renewable
The grant is not recurring, just a one-time payment of $15,000. It can go into community service or college education, whichever suits the applicant's needs.
There are other benefits with the award
You don't just win the grant money, you also join the career center platform for job and internship searches. Other benefits include the mentor match program, online course system, HSF newsletter, and HSF events and programs.
You become part of the HHF network
You become one of the Hispanic Heritage Foundation's broader network of professionals by winning the award.
It's only available to high-school leavers
The award is specifically for high-school leavers. One eligibility requirement clearly states that the applicant should be graduating in the preceding year.