Danone Fellowship Grant
2/14/2023
Submission Deadline
Explore Similar Scholarships
College Major:
Location:
Grade Level:
Danone North America aims to support upcoming scientists and biologists, ensuring greater strides and advancements in biology, nutrition, microbiome, health sciences, yogurt, and probiotics. To support this cause, it offers Danone North America Gut Microbiome, Yogurt and Probiotics Fellowship Grant to two graduate students, and has awarded it each year since 2012.
The applicants need to be graduate students with an interest in exploring the impact of the gut microbiome, probiotics, and yogurt on human health and wellness. To apply for Danone North America Gut Microbiome, Yogurt and Probiotics Fellowship Grant the applicants must be graduates or enrolled in a graduate program.
The fellowship is only granted to U.S. citizens and permanent residents, having graduated from, or enrolled at an accredited U.S. institution. The fellowship helps interested graduates pursue their studies in the mentioned areas, and make further advancements for the benefit of society.
Key Information of Danone Fellowship Grant
Study Details
Country of Study
United States
Scholarship Details
Intended Level of Study
Postgraduate
Key moments in
December 14, 2022
Application Opening Date
The applications are generally accepted from December, so you need to be prepared accordingly. Keep checking the website around this time for accurate dates.
February 14, 2023
Submission Deadline
The applications are accepted until the announced deadline. You can check for the exact date on the website.
April 4, 2023
Scholarship winners are announced
The two winners are notified in April.
Scholarship Eligibility
To be eligible to apply, applicants must meet the following criteria.
Eligible Grade: Graduate – Postgraduate
Maximum Age: Any
Required GPA: Any
Geographic Eligibility: United States
Gender: Any
Race/Ethnicity: Any
Application Requirements
Here's what you need to submits besides your application.
Special Project
Grade transcript
Present Work Experiences
Recommendation letters
How to ace the Danone Fellowship Grant
1
Focus on the results for the community
Choose a subject that brings, or helps in propelling, a breakthrough in the study of the gut microbiome, yogurt, and probiotics.
2
Get a head start
Start researching the project, so your proposal has more numbers than just vague ideas. This will also help in determining the possible outcomes of the project, and how helpful it will be for this field.
3
Get an impactful recommendation
You need to find out which faculty member is the most relevant to your topic. If you can find someone who has some achievements and is highly regarded, their recommendation will help you be a standout.
4
Be intelligent with your proposal
You just don't need to communicate what you are looking to do, but also why it should be invested in. If you can express the usefulness of your project, half the job is already done.
How the Danone Fellowship Grant is Judged
The students are primarily judged on their interest in studying the gut microbiome, yogurt, and probiotics. You also need to communicate complexities simply, as the application requires essay writing. Applicants must have an intent to give back to society, as the fellowship is aimed at helping advancements in health and wellness. Past academic records and achievements are also taken into account.
Why We Love the Danone Fellowship Grant
There is a clear motive
The fellowship comes with clarity about the students' interests and plans on pursuing a particular field of study. The relevant candidates will know if this is for them.
The process is simple and transparent
The fellowship application follows a pattern similar to proposing a project in college, so graduates won't be troubled by the process, as they would likely have done something similar in their academic careers.
Helping the right set of candidates
The fellowship helps those graduates who are looking to explore more, so it is more than just academics. It's about helping society by making some amazing advancements.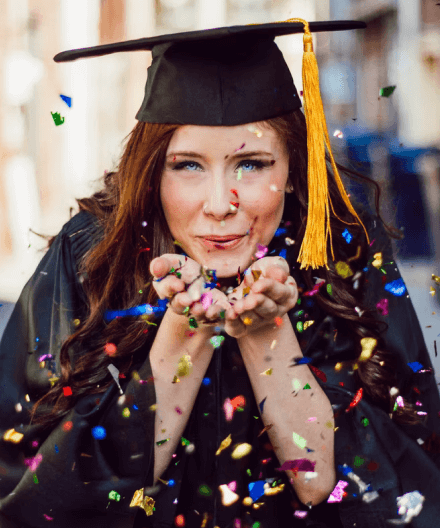 5 Facts About the Danone Fellowship Grant
The fellowship has had a decade of success
In 2022, the fellowship completed its tenth year, filled with success stories of selected graduates.
The fellowship's numbers and amount are constant
The fellowship program started in 2012. Since then, two graduates are selected each year for fellowships worth $25,000.
Awardees have contributed greatly in their fields
Former fellowship awardees have come up with huge contributions in terms of new knowledge and understanding in the field. The website lists the works of all previous fellowship holders.
There are awardees from different states
The fellowship awardees have come from different institutions and states in the U.S., ensuring participation from all walks of life.
The panel of selectors is highly-respected
The proposals are reviewed and compared by a panel of high-profile individuals. The panel members are also announced on the website before the application date.