CIA Undergraduate Scholarship Program
$18,000–$25,000
Award Amount
6/27/2023
Submission Deadline
Explore Similar Scholarships
Location:
Grade Level:
The CIA Undergraduate Scholarship Program aims at assisting students in financial need by offering them an opportunity to work for the CIA and gain first-hand experience of what it feels like to do so.
This program is offered by the United States Government through the CIA. Students work at the CIA during the summer in fields relating to their major, thereby giving students real-world and practical experience. The scholarship offers tuition assistance up to $18,000 and $25,000 for non STEM and STEM field positions respectively, per calendar year for tuition, mandatory fees, and books.
The scholarship stipulates that upon graduation, scholarship winners will need to work for the CIA. If you cannot fulfill the length of service required, you will need to reimburse the U.S. government for the outstanding cost of your tuition.
Key Information of CIA Undergraduate Scholarship Program
Study Details
Country of Study
United States
Scholarship Details
Intended Level of Study
Undergraduate
Award Amount
$18,000–$25,000
Key moments in
March 14, 2023
Application Opens
The application is open for submission. Be sure to check the official website listed above at a closer date for confirmation.
June 27, 2023
Application Closes
The application is closed, and the judges evaluate each application.
2023
Award Announcement Date
The winners will also be notified, but the names are not published or announced.
Scholarship Eligibility
To be eligible to apply, applicants must meet the following criteria.
Eligible Grade: High School Graduate
Minimum Age: 18
Required GPA: 3
Geographic Eligibility: United States
Gender: Any
Race/Ethnicity: Any
Application Requirements
Here's what you need to submits besides your application.
Financial Information
Grade transcript
Standardized Test Scores
Recommendation letters
How to ace the CIA Undergraduate Scholarship Program
1
Keep track of your progress
We recommend getting a notebook to keep track of your progress. Write out the requirements and tick them off as you complete them. Then map out how to complete the ones that are not yet ready. A spreadsheet can help too.
2
Ace your standardized test
The scholarship requests submission of standardized tests like SAT or ACT. Prepare for those tests and take them ahead of time. By taking the test ahead of time, you have the option of rewriting it just in case you did not make it the first time out.
3
Notify your recommenders on time
It is best to notify the teachers who write a recommendation letter for you ahead of time. It helps you avoid a last-minute rush.
4
Have a second party review your application
We recommend asking a friend or a close family member to review your application before submitting it to ensure you did not miss out on anything.
How the CIA Undergraduate Scholarship Program is Judged
Applicant's academic excellence is highly considered. It should be evident in your SAT or ACT score, and your GPA. You need to demonstrate financial need. This can be proved by submitting a report that the annual household income ceiling is $120,000 or less. The candidate should also demonstrate good leadership qualities, interest in contributing to the CIA's mission. You will also need to meet the basic requirements for joining the CIA.
Why We Love the CIA Undergraduate Scholarship Program
You experience working with a government agency
The scholarship recipient gets the scholarship and works with the Central Intelligence Agency during and after the scholarship period for a timeframe determined by the CIA.
A chance for real-life application of knowledge
The scholarship allows you to apply what you are taught in school to real-life case studies. It fosters excellent learning and helps you further appreciate your studies.
An opportunity to visit the State Capitol
For many, this will be an opportunity to visit the United States capitol Washington D.C. The recipient receives a travel allowance to come to Washington D.C. during summer breaks.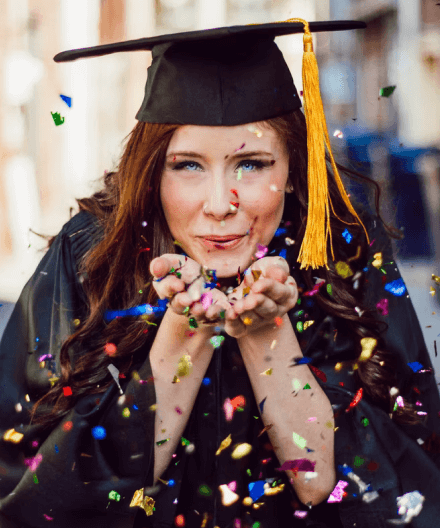 5 Facts About the CIA Undergraduate Scholarship Program
There is a payback option
The student who wishes to stop working for the CIA ahead of the agreed timeframe will reimburse the United States Government for their tuition.
Recipients must be ready for Washington D.C.
The scholarship winners are meant to relocate to Washington D.C. during summer breaks then full-time after college for the specified timeframe.
Every major is qualified to apply
The scholarship opportunity is not just for IT majors only. Every major can apply and work with the CIA. Finance majors can analyze budgets, while engineering majors can develop world-class equipment, for example.
You get full benefits as a worker
You also get all the same benefits as a full-time CIA staff by accepting this offer. Asides from the tuition fee, you get other benefits such as a daily allowance for meals, transportation costs to Washington D.C., paid time off (for either sick leave or holiday leave), and health services.
You will do a full evaluation
Applicants need to meet the minimum requirements for CIA application, which includes a medical and security evaluation. Illegal substance use will disqualify you as a candidate.