Hawaii Promise Scholarship
$1,000–$2,000
Award Amount
4/1/2023
Submission Deadline
Explore Similar Scholarships
Location:
Demographic:
Grade Level:
In-state tuition is waived for eligible University of Hawaii Community College students who have financial need under the Hawaii Promise Scholarship program. It pays for all direct educational expenses, such as tuition, fees, and a stipend for books and materials.
Hawaii Promise is a "last dollar" scholarship, which means that it takes care of expenses that cannot be covered by other types of financial aid such as federal grants and scholarships from the University of Hawaii, businesses, and other private sources. The program was established by state officials through appropriations beginning in the 2017 legislative session and is annually financed by UH and the State of Hawaii.
As of 2021, about $3 million in Hawaii Promise scholarships have benefited more than 1,800 students from seven UH Community Colleges around the state. The award ranges between $1,000 and $2,000. Awards, which are reliant upon financing and quantities based on enrollment level, financial need, and other financial resources, are part of the financial assistance packages for students provided by their colleges.
Key Information of Hawaii Promise Scholarship
Study Details
Country of Study
United States
Specific Schools
University of Hawaii Community College
Scholarship Details
Intended Level of Study
Undergraduate
Award Amount
$1,000–$2,000
Hawaii Promise Scholarship Timeline
May 2023
Application Opening Date
Applications open on May 1.
April 2024
Submission Deadline
The submission deadline is on April 1 of the following year.
Scholarship Eligibility
To be eligible to apply, applicants must meet the following criteria.
Eligible Grade: College Freshman – Undergraduate
Maximum Age: Any
Required GPA: 2
Geographic Eligibility: Hawaii
Gender: Any
Race/Ethnicity: Native Hawaiian
Application Requirements
Here's what you need to submits besides your application.
Financial Information
Grade transcript
Short Answers
How to ace the Hawaii Promise Scholarship
1
Start the application process right away
You should start the application process as soon as possible. This will allow you enough time to acquire all necessary documents and complete all forms. Have everything organized and planned to avoid any last-minute complications.
2
Create original content for your work
Share about who you are, your hobbies, and your aspirations. If you meet the requirements, you should use your brief responses to discuss life events that have influenced you. In addition to what they can see on your application, this will give them a better idea of who you are.
3
Keep your grades up
Academic excellence is always an attractive feature of any scholarship. Maintain above-average grades. A minimum GPA of 2.0 is required yet those who have higher GPAs stand a better chance. Keep a good record to qualify for any scholarship. Grades will be an indicator of how dedicated and serious you are and will make you stand out amongst other applicants.
4
Get involved in your community
Equally important is your community service and involvement. Make careful to choose the experiences for your application that best demonstrate your leadership and volunteerism. If you still have a few years until you want to apply for the scholarship, think about looking for honors and leadership positions in extracurricular activities that show your capacity for initiative and leadership.
How the Hawaii Promise Scholarship is Judged
The scholarship recipients are chosen based on their academic standing, leadership in the classroom and community, as well as their financial need.
Why We Love the Hawaii Promise Scholarship
Grant can be used for any field
The page education grant is not restricted to a certain field of study but allows students and recipients to use the funds for whichever field of study they so choose.
Can be used for more than tuition
It is guaranteed that eligible students' tuition, required fees, transport, computers, books, and program costs can be paid for using this award.
Awardees exposure to tutoring and mentoring
Hawaii Scholars get more than simply money for education. Recipients participate in an orientation and bridge experience to get ready for college academics. Dedicated advisors regularly meet with students, and on-demand tutoring is also offered.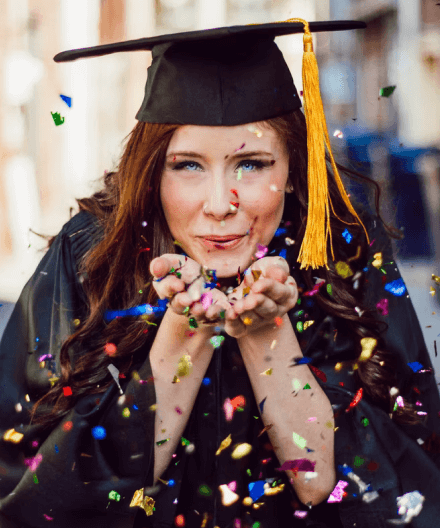 5 Facts About Hawaii Promise Scholarship
Recipients attend UH
Scholarship awardees are expected to enroll in the University of Hawaii Community College.
Scholarships are only offered in Hawaii
Only Hawaii residents can apply for the Hawaii Promise Scholarship.
Ethnically restricted
Most of the scholarship applicants are American citizens who are Native Hawaiians.
Students must qualify for Hawaii resident tuition
Applicants must be enrolled in a degree-seeking program at a UH community college for at least six courses per semester and be eligible for exempt status that pays in-state tuition.
The program is both need- and merit-based
The Hawaii Promise Program awards this scholarship based on those who have dire financial need as well as good merits in their academic prowess.