Chairish Design Your Future Scholarship
1/1/2023
Submission Deadline
Explore Similar Scholarships
Grade Level:
Chairish Design Your Future Scholarship is provided by Chairish, an online home decor store. Many curated items are available, and many more are being added to its website daily. It values sustainability, with 85% of its inventory being made up of vintage items.
It was founded by a husband and wife who were bored of the high-end design world systems, Chairish features many small businesses and designers. They currently have HQs in the U.S. and Europe, a podcast, and even a magazine.
They also invest in the future of the field they are a part of. Chairish offers a scholarship worth $2,500 to one student, who must be a legal permanent resident of the United States or from the District of Columbia. Applicants must be from underrepresented and minority groups and of all educational levels enrolled in accredited post-secondary institutions to further their education. Preference is given to applicants pursuing design and engineering-related fields.
Key Information of Chairish Design Your Future Scholarship
Study Details
Country of Study
United States
Scholarship Details
Intended Level of Study
Undergraduate
Postgraduate
Vocational/Technical School
Chairish Design Your Future Scholarship Timeline
July 2022
Application Open Date
Applications open in July.
Janaury 2023
Submission deadline
The submissions are due January 1.
February 2023
Application Opening Date
Applications open in February.
June 2023
Submission Deadline
The submission deadline is on June 30.
Scholarship Eligibility
To be eligible to apply, applicants must meet the following criteria.
Eligible Grade: High School Senior – Graduate
Minimum Age: 18
Required GPA: 3
Geographic Eligibility: District of Columbia, United States
Gender: Any
Race/Ethnicity: Alaskan Native, Asian American, Black, Hispanic, Native American, Native Hawaiian, Pacific Islander
Application Requirements
Here's what you need to submits besides your application.
How to ace the Chairish Design Your Future Scholarship
1
Start the application process right away
You should start the application process as soon as possible. This will allow you enough time to acquire all necessary documents, complete all forms and work on your essay. Have everything organized and planned to avoid any last-minute complications.
2
Have a life plan
The essay you'll have to submit is on the theme of how you plan your own future, so it would be good to have a clear idea. It should demonstrate your voice, skills, and your career goals. It must also feature how this scholarship would benefit your goals. Have it reviewed by your mentor or instructor.
3
Think of ways to portray your thoughts
The evaluators value good communication skills, which can be shown through how you say what you want to say. Have your piece concise and interesting, capturing your pursuit of your field of study.
4
Be in design-related fields
Though students from any field are welcome to apply, preference will be given to those from design-related ones. Have all your forms revised and proofread before submitting them.
How the Chairish Design Your Future Scholarship is Judged
All applications will be judged on three criteria: communication skills, ability to answer the essay questions with the required values contemplated by the topic, and overall application strength. The one that stands out the most based on these criteria will be selected as the winner.
Why We Love the Chairish Design Your Future Scholarship
Minimal requirements
This program requires minimal documents and forms. Also, the required essay is short, unlike many other scholarship applications. You won't have to write a lot, only up to 500 words.
Open for undergraduates and postgraduates
Both undergraduate and graduate students of all majors can apply. The program believes in the value of higher education and therefore allows access for students in minority groups to higher education.
For underrepresented or disadvantaged groups
This scholarship was created to narrow the gap between privileged groups and underrepresented ones. Only those, who come from disadvantaged backgrounds, are welcome to apply.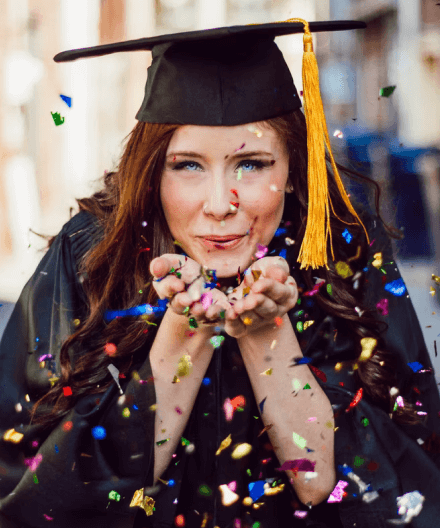 5 Facts About Chairish Design Your Future Scholarship
Minimum GPA required
You'll need a GPA of at least 3.0.
Open twice a year
This scholarship is open for applications twice a year.
Must be at least 18
You can't be underaged if you're applying for this scholarship, even though high school seniors may apply.
Payment directly to the school
The prize money goes directly to the winner's school, to help with fees and tuition.
One-time award
This scholarship is non-renewable.