HACEMOS Scholarship Program
$1,500–$2,500
Award Amount
3/1/2023
Submission Deadline
Explore Similar Scholarships
Demographic:
Grade Level:
The scholarship program is sponsored by HACEMOS, AT&T's Hispanic/Latino employee resource group, which is open to all AT&T workers and has a national presence. They've teamed up with Scholarship America for this program.
The ideal candidate is Hispanic or a dependent child of an active HACEMOS member who is 25 years old or younger. Applicants must also have a 3.0 or better cumulative G.P.A. on a 4.0 scale or the equivalent. Candidates who plan to enroll or who are already enrolled in full-time undergraduate study at an accredited two-year or four-year college or university in the United States, Puerto Rico, U.S. Virgin Islands, Guam, or any other U.S. territory for the entire 2022 — 2023 academic year may apply.
HACEMOS will determine the award distribution for each chapter and the national scholarship award. Scholarship America is the company that handles HACEMOS' scholarship payouts. In early August, Scholarship America makes payments to the college/university and it will be remitted to the recipient in one installment.
Key Information of HACEMOS Scholarship Program
Study Details
Country of Study
United States
Scholarship Details
Intended Level of Study
Undergraduate
Award Amount
$1,500–$2,500
HACEMOS Scholarship Program Timeline
December 2022
Application Open Date
Applicants can start submitting their applications.
March 2, 2023
Application Deadline
Applicants must submit their applications by or on this date.
March 8, 2023
Recommendation Form Deadline
This date is the last day of submission for the recommendation form by your referee.
May 2023
Award Announcement Date
Selected winners are notified on this date.
August 2023
Payment of the Scholarship
Contacted winners of the scholarship program receive the payment in early August.
Scholarship Eligibility
To be eligible to apply, applicants must meet the following criteria.
Eligible Grade: High School Senior – Undergraduate
Maximum Age: 25
Required GPA: 3
Geographic Eligibility: Guam, Puerto Rico, Virgin Islands, United States
Gender: Any
Race/Ethnicity: Hispanic
Application Requirements
Here's what you need to submits besides your application.
Grade transcript
Recommendation letters
Present Work Experiences
Financial Information
Short Answers
How to ace the HACEMOS Scholarship Program
1
Track your progress
We advise that you get a diary or journal to track your progress. Make a checklist of the required documents in order to not forget any.
2
Contact your referee early
Early contact with your referee is advisable. It will give your referee time to write a good recommendation without the last-minute rush.
3
Add relevant extracurricular activities
Recollect all your extracurricular activities. Include relevant ones that showcase your leadership experience and your support for a school or community cause.
4
Tell your story
The scholarship is granted to people with financial needs. Do not shy away from telling your personal story and what your financial needs are.
How the HACEMOS Scholarship Program is Judged
The scholarship panel of judges considers the following; academic performance, financial need, demonstrated leadership, and involvement in their school and community activities, work experience, a declaration of educational and career goals and objectives, unique personal or family circumstances, and an online recommendation.
Why We Love the HACEMOS Scholarship Program
Goes into student college tuition
We love the HACEMOS Scholarship Program because it assists exceptional college students with tuition fees for their studies. It is explicitly used for tuition.
It supports financially unstable students
The scholarship targets students who need help financially to get through college. It uses a financial statement or document to determine students in this category.
It supports students in exceptional circumstances
The scholarship encourages students with unusual personal or family circumstances to apply. Such circumstances include an unhealthy family or the loss of a parent.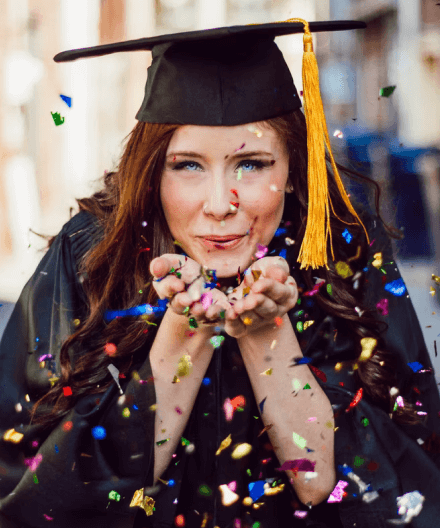 5 Facts About the HACEMOS Scholarship program
Not a renewable scholarship
It is a one-time payment of $1,500 to two-year college students and $2,500 to four-year college students.
Winners can reapply
Although the scholarship is not renewable, previous recipients who meet the program's eligibility standards can reapply each year.
Only for undergraduate studies
The program is for high school seniors or graduates who plan to enroll in full-time undergraduate study.
Winner are selected from each HACEMOS chapter
The awarding body, Scholarship America, awards a scholarship to an applicant from each of the 20 chapters of HACEMOS membership.
Has a National category for excluded states
Those applicants not from the HACEMOS members chapter can apply in the National category.