IEEE PES Scholarship
$2,000–$3,000
Award Amount
6/30/2023
Submission Deadline
Explore Similar Scholarships
Location:
Grade Level:
The IEEE has the distinction of being the world's largest technical organization striving to utilize the power and energy industry for the betterment of mankind. The Power and Energy Society (PES) serves as the cornerstone of this quest by offering scholarship opportunities to undergraduate students.
The PES Scholarship Initiative attracts the brightest minds to the power and energy sector so that their expertise can be harnessed and channelized into developing cost-efficient and environment-friendly technologies.
Prospective candidates must be enrolled in a college program in the field of electrical engineering and maintain a good academic record. The scholarship will cover your first, second, and third years only for $2,000, $2,000 and $3,000, respectively.
Key Information of IEEE PES Scholarship
Study Details
Area of Study
Electrical Engineering
Energy
Energy Engineering
Power Engineering
Scholarship Details
Intended Level of Study
Undergraduate
Award Amount
$2,000–$3,000
IEEE PES Scholarship Timeline
March 1, 2023
Application Opening Date
Applications usually open in early March. Check the IEEE website for more accurate dates closer to the time.
June 30, 2023
Submission Deadline
You will have two months to complete the application. The deadline for applications is the end of June.
September 30, 2023
Winners Announced
The results will be announced in late September. First-time recipients will also be required to submit additional information for verification before receiving the grant.
October 31, 2023
Funds Released
The scholarship grant amount will be released to your respective institutions.
Scholarship Eligibility
To be eligible to apply, applicants must meet the following criteria.
Eligible Grade: College Freshman – College Junior
Maximum Age: Any
Required GPA: 3
Geographic Eligibility: Canada, United States
Gender: Any
Race/Ethnicity: Any
Application Requirements
Here's what you need to submits besides your application.
Grade transcript
Essay
Portfolio
Recommendation letters
School Verification
How to ace the IEEE PES Scholarship
1
Demonstrate interest in green technologies
To ace any scholarship, it's extremely important to first understand the purpose of the program. Here, the PES wants to reduce greenhouse emissions through innovative technologies that creative individuals would be able to introduce and implement. Express your commitment to the idea.
2
Express interest in networking
Keep in mind, the Power and Energy Society is a platform to connect and empower engineers to better solve some of the most pressing challenges in our lives. In your application, mention how you will capitalize on this networking opportunity.
3
Mention relevant volunteer work
The selection committee places emphasis on extracurricular activities in addition to academic performance. Instead of mentioning a long list of volunteer work, stick with the ones relevant to the scholarship.
4
Submit a tailor-made recommendation letter
Make your instructor/ mentor aware of the type and nature of the scholarship. This would allow them to write a recommendation letter that best fits the requirements of the application.
How the IEEE PES Scholarship is Judged
The IEEE PES scholarship committee assesses the applicants on their academic performance, particularly in the subjects most relevant to the field, and passion towards pursuing a career in power and energy. An ideal candidate would have a well-rounded personality and an ability to lead and inspire.
Why We Love the IEEE PES Scholarship
More chances of winning the award
More than a hundred scholars are awarded each year, this significantly increases the chances of selection.
Opportunities for further growth
The grantees would be eligible for scholarship renewal each year until they graduate. In addition, they become a member of the prestigious IEEE and PES society.
A career-focused scholarship
That this scholarship is exclusively designed for students pursuing a career in the power and energy sector, which allows for greater access to mentors and resources that are available exclusively to PES members.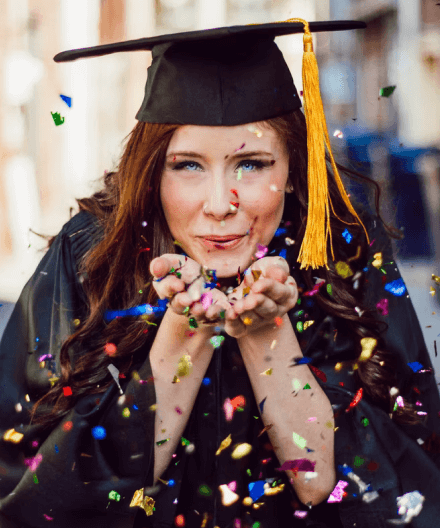 5 Facts About the IEEE PES Scholarship
PES organizes multiple events
The Power and Energy Society holds numerous seminars, conferences, and research projects every year to provide students with opportunities to learn more about their field.
Free IEEE and PES membership
In addition to the scholarship, the successful grantees also receive a one-year free IEEE and PES membership.
The 3.0 GPA requirement is cumulative
All students must have a minimum of 3.0 CGPA at the time of applying, SGPA does not count during selection stages.
Applicants with prior experience are preferred
The selection committee prefers candidates who have prior experience of working as interns/ employees at relevant organizations.
BS Science students are ineligible to apply
The scholarship is currently only offered to students pursuing a four-year bachelor's degree in an ABET-accredited electrical engineering program.