Golden Door Scholars
$1,000–$5,000
Award Amount
10/30/2022
Submission Deadline
Explore Similar Scholarships
Location:
The Golden Doors Scholars, a nonprofit founded by the CEO of Red Ventures, offers 50 undergrad scholarships every year. Since its inception in 2013, the program has changed the lives of nearly 500 undocumented students through its generous funding.
The award amounts to $40,000, covering complete tuition and boarding costs for the entire duration of the bachelor's program provided that the scholar maintains a minimum 3.0 GPA.
There are numerous colleges called Golden Door partner schools where most scholars are expected to pursue their undergraduate degrees. At the moment, GDS has 19 partner schools across the U.S.
Golden Door admits scholars based on their (students) preference and availability of seats. Applicants are encouraged to apply for other scholarships, in addition to the GDS one, to help pay for the entire cost of studying.
Key Information of Golden Door Scholars
Study Details
Country of Study
United States
Scholarship Details
Intended Level of Study
Undergraduate
Award Amount
$1,000–$5,000
Golden Door Scholars Timeline
August 30, 2022
Application Opening Date
Applications open in September. Check the website for more accurate dates closer to the time.
October 10, 2022
Submission Deadline
The deadline for applications is October 10. Keep a lookout on the scholarship awarding body's website closer to the time.
Scholarship Eligibility
To be eligible to apply, applicants must meet the following criteria.
Eligible Grade: All
Maximum Age: Any
Required GPA: 3
Geographic Eligibility: United States
Gender: Any
Race/Ethnicity: Any
Application Requirements
Here's what you need to submits besides your application.
How to ace the Golden Door Scholars
1
Showcase extracurriculars relevant to field of study
In your application, only mention the extracurricular activities that are relevant to your chosen field of study. This would demonstrate a sense of passion and dedication toward pursuing your career goals.
2
Highlight your achievements in a leadership role
Since the scholarship awarding committee seeks students with a higher ambition to lead and inspire others, cite personal experiences that reveal your leadership capacity. If you're someone always in the lead, taking initiative despite the challenges – consider yourself a top candidate!
3
Make your story captivating
Due to a dearth of time and a large number of applicants, the selection committee may not be able to read each candidate's application thoroughly. Stimulating interest is the key. A few strategically placed personal anecdotes and a coherent presentation of ideas would make your application stand out.
4
Plead your case
The question on the minds of the selection committee would be "Why should we select this particular candidate?" You should make the job easier for them by enlisting personal achievements coupled with goals that align with the objectives of the program.
How the Golden Door Scholars is Judged
Applicants are assessed based on their ability to generate an impact in their communities. A well-rounded personality is highly desired. The selection committee seeks students with a genuine desire of using education as a tool to manifest change. Applicants are expected to demonstrate a high level of academic excellence.
Why We Love the Golden Door Scholars
An exclusive program for the undocumented
This is an exclusive opportunity for the 98,000 undocumented students in the U.S. who graduate high school each year. While the scholarship is highly competitive, it's a blessing for the thousands of undocumented students who have no other means of financing their education – in the absence of federal financial aid.
Mentorships, internships, and job opportunities
Golden Door Scholars, in addition to their college scholarship, are provided with numerous professional growth opportunities such as mentorships, internships, and job placements.
Graduates work at top companies
The graduating scholars land jobs at the top companies including Apple, Oracle, and Microsoft. The Golden Door Scholars get tremendous opportunities to build a wide circle of acquaintances.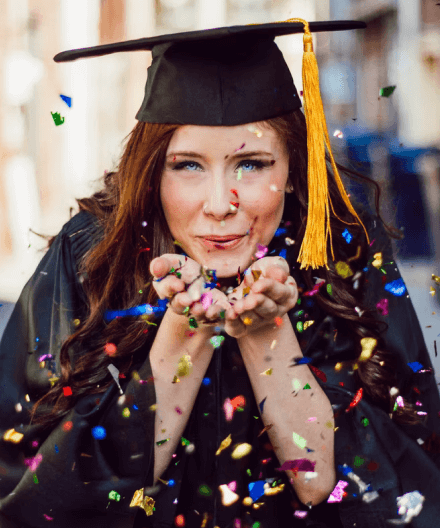 5 Facts About the Golden Door Scholars program
GDS prefers some majors over others
While the scholarship is available to students of all educational backgrounds, a strong preference is given to applicants interested in software engineering, data analytics, nursing, economics, math, and computer science.
The nonprofit has a network of partner colleges
The Golden Door Scholars partners with educational institutions around the U.S. to admit the selected students as per their preferences stated clearly in the application.
Initially only DACA students were eligible
In 2013, when the nonprofit was founded, the scholarship was only available to students in the Deferred Action for Childhood Arrivals (DACA) category, but it was expanded to include all undocumented students.
There is a project required for application
Students are required to submit a two-minute video and a college application essay at the time of application. GDS does not ask for standardized test scores or letters of recommendation.
GDS aims for the economic mobility of students
The ultimate goal of a Golder Door Scholarship is to provide undocumented students with the opportunity to transform their future through upward economic mobility resulting from high-earning careers.