Green Visionary Scholarship
6/1/2023
Submission Deadline
Explore Similar Scholarships
College Major:
Location:
Grade Level:
New South Window Solutions is a company that manufactures and installs energy-efficient windows and doors. They envision a world of energy-efficient housing. They created the Green Visionary Scholarship to award students who share this vision and have novel ideas in Green construction.
The annual scholarship awards $1,000 to one undergraduate student. The scholarship is open to students undertaking full-time studies in marketing, business management, sales, or related fields. The award is given through the school's financial aid office.
Applicants are to submit an essay describing the next energy-efficient housing solution. They should also have a minimum GPA of 3.5 and submit school transcripts. All applications are to be mailed to the awarding body by the deadline.
Key Information of Green Visionary Scholarship
Study Details
Area of Study
Business
Communications
Marketing
Country of Study
United States
Scholarship Details
Intended Level of Study
Undergraduate
Green Visionary Scholarship Timeline
Janaury 2022
Application Opening Date
Applications open on January 1.
June 2023
Submission Deadline
The submission deadline is on June 1.
July 2023
Award Announcement Date
The winner is announced on July 1.
Scholarship Eligibility
To be eligible to apply, applicants must meet the following criteria.
Eligible Grade: College Freshman – College Senior
Maximum Age: Any
Required GPA: 3.5
Geographic Eligibility: United States
Gender: Any
Race/Ethnicity: Any
Application Requirements
Here's what you need to submits besides your application.
How to ace the Green Visionary Scholarship
1
Do some research
You need to acquaint yourself with what's been done in the field of energy-efficient construction. You may need to go through several journals and websites of companies that offer energy-efficient construction solutions. Make sure to bookmark your sources. Coming up with new ideas will be easier when you know the deficiencies of current solutions.
2
Write an essay outline
Create an essay outline that defines the structure and content of your essay. Creating the outline will help you organize your essay and identify sections that need supporting points. Your paragraphs should show idea progression.
3
Write, proofread, and review essay
Using the outline as a guide, proceed to write the essay. Remember to keep it within the 1,000 - 1,500 word limit. Check your essay for clarity and errors as you proofread it. Seek feedback from two or three people and do several reviews of the essay. Feel free to include a list of references.
4
Get your transcript early
You will need to submit a copy of your transcript. Get your transcript from the school in advance to ensure that it'll be ready. This will also help you focus better on the essay since your attention won't be divided.
How the Green Visionary Scholarship is Judged
Applications are judged based on how innovative the ideas are. Applicants are also judged on academic performance and writing skills. Essays are to be error-free, clear, and coherent.
Why We Love the Green Visionary Scholarship
Students from all universities can apply
The scholarship is open to students from all universities in the country. The program seeks to support excellent students who are passionate about green construction.
Previous winning essays are available
This program is keen on helping students win the award by making essays from previous winners accessible online to offer guidance. The application process for this program is easy.
The winner's picture is put on the website
Winners get their pictures displayed on the scholarship page. The program helps winners achieve their academic and career goals with this exposure and prestige.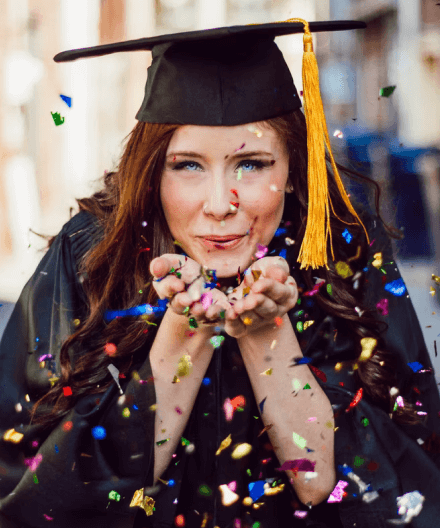 5 Facts About Green Visionary Scholarship
Only U.S students are eligible
Only U.S. undergraduate students are eligible for this program.
Applicants must be enrolled full-time
Applicants must be enrolled full-time at U.S. universities and colleges.
Specific areas of study
Only those enrolled in marketing, business management, sales, or related fields are eligible.
Financial need is not required
Applicants are not to demonstrate financial need or provide their financial statuses.
There can only be one winner
Only one student wins the award every year.