Got A Spine Scholarship
5/2/2023
Submission Deadline
Explore Similar Scholarships
Location:
Grade Level:
The Got a Spine Scholarship is an annual award sponsored by Arctic Chiropractic Fairbanks. The awarding body offers the scholarship as a way to raise awareness on chiropractic care. The award supports students undertaking full-time undergraduate studies.
The $500 award is given to one student per year. The awardees are residents of the U.S. or Canada. The award will help cover university or college expenses for the first fall semester.
So far, there have been seven awardees coming from various locations ranging from Alberta to Indiana. Their fields of study are just as diverse ranging from speech pathology to criminal justice.
Key Information of Got A Spine Scholarship
Scholarship Details
Intended Level of Study
Undergraduate
Got A Spine Scholarship Timeline
January 2023
Application Open Date
The application opens in January.
May 2, 2023
Application Closing Date
The application should be submitted by 11:59 pm EST.
Scholarship Eligibility
To be eligible to apply, applicants must meet the following criteria.
Eligible Grade: College Freshman
Maximum Age: Any
Required GPA: 2.5
Geographic Eligibility: Canada, United States
Gender: Any
Race/Ethnicity: Any
Application Requirements
Here's what you need to submits besides your application.
How to ace the Got A Spine Scholarship
1
Do thorough research on the essay questions
Three back-pain-related questions form part of the application. Use research from their website and other resources to answer the questions. The correctness of your answers will inch you closer to receiving the award.
2
Organize your ideas into a clear essay
Write the first draft of your essay using the questions to determine what each paragraph will address. Since you have a word limit of 1,000 words, revise your draft till it abides by the limit.
3
Show your personality in the second essay
The second essay is your chance to shine. Show why you'd want to pursue your course of choice. This is your sales pitch. Show your passion and keep it within the 250-word limit.
4
Have two third parties read your essays
After completing and proofreading your essays, give them to at least two people to read through. They'll view it with a fresh eye and offer valuable feedback that will help improve the essays.
How the Got A Spine Scholarship is Judged
Applicants will be evaluated on the quality and thoroughness of their research. Creativity and well-written essays will get preference.
Why We Love the Got A Spine Scholarship
All fields of study are eligible
You do not have to pursue medical or health sciences to apply for the scholarship. Whatever your area of study, you can apply and stand a chance of winning the scholarship.
You decide how to use the funds
The scholarship amount can be used to cover any school-related expenses. You can use it for tuition, books, accommodation, lab supplies, or any other expense related to your study.
All U.S. and Canadian universities are acceptable
The award can be used to cater for expenses in any university or college in the U.S. or Canada. The scholarship is not institution-specific.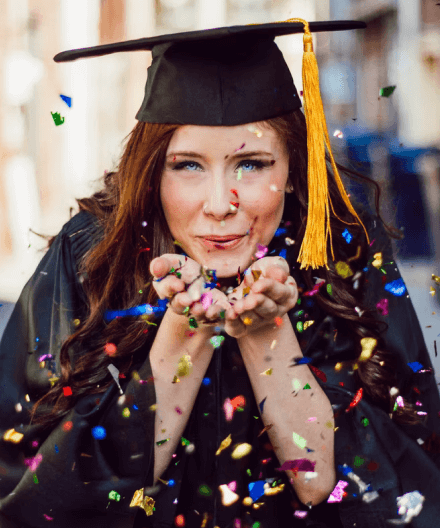 5 Facts About Chiropractic Care
It is hands-on regulated care.
It is manual manipulation that deals with the spine, joints, nerves, and muscles.
It handles more than back pain
Chiropractic care also deals with neck pain, strains, herniated discs, osteoarthritis, sports injuries, and other issues relating to the spine.
It can relieve chronic headaches
It reaches beyond the joints and spines manipulated to affect and relieve chronic headaches.
It is a great alternative to medicine
Chiropractic care helps alleviate pain and improve the health of patients without resorting to unneeded drugs.
Chiropractors undergo thorough academic training
Chiropractors undergo at least six to seven years of post-high school training and more than 4,000 hours of specialized chiropractic training.