Paradigm Challenge
$200–$100,000
Award Amount
5/1/2023
Submission Deadline
Explore Similar Scholarships
The Paradigm Challenge is an opportunity for students to become problem-solvers. They can select one of the real-life problems or situations offered by the challenge and come up with an idea or solution to solve or reduce the problem. The entries can be done on a team basis, with the top team winning a prize of $100,000 and $5,000 as an educator grant.
Along with the grand prize, the challenge has a total of 100 prizes and 100 educator grants for the qualifying teams. The submission can be a video, event, invention, website, app, or anything that helps curb or resolve one of the challenges. The students can also find helpful videos and other material on the website.
Students will be divided into age brackets of 4—8, 9—13, and 14—18, with top-performing teams from each group winning a trip to Los Angeles and entry to the Paradigm Challenge Ceremony. The challenges are Home Fires, Waste Reduction, Personal Health, Food Security, and Biodiversity, so participants can select based on their interests and strengths.
Key Information of Paradigm Challenge
Study Details
Country of Study
United States
Scholarship Details
Intended Level of Study
Any
Award Amount
$200–$100,000
Paradigm Challenge Timeline
May 2, 2022
Applications Open
Applications open a year before the submission deadline.
May 2, 2023
Submission Deadline
Interested participants must send their entries latest by May 2.
September—December 2023
Award Announcement
The awards will be announced at the Paradigm Challenge Ceremony in Los Angeles. The event will be held between September and December, with exact dates yet to be announced. The team topping their age group and the winners of the grand prize will be invited to a sponsored tour to Los Angeles and entry to the ceremony.
Scholarship Eligibility
To be eligible to apply, applicants must meet the following criteria.
Eligible Grade: All
Age: 4 – 18
Required GPA: Any
Geographic Eligibility: Any
Gender: Any
Race/Ethnicity: Any
Application Requirements
Here's what you need to submits besides your application.
How to ace the Paradigm Challenge
1
Play to your strengths
There will be many other challengers, so you can only shine by selecting the challenge that best suits your strengths and where you have a greater understanding that you can use to your advantage.
2
Go through the provided material
Knowing more is always helpful, so go through the material provided on the website to get greater insight into the challenge.
3
Brainstorm and find multiple ideas
Don't think about finding the one perfect solution right away. Keep noting the ideas that you or your team can come up with.
4
Discuss and get feedback
Discuss in detail the solution or solutions you have decided upon. Take feedback from parents, teachers, and some industry experts if possible.
How the Paradigm Challenge is Judged
Once the 100 finalists are selected, a panel of judges evaluates their entries. They look at how effective the solution is, whether it's a practical idea, the applicant's originality, presentation, and how and if they collaborated with others to create their project.
Why We Love the Paradigm Challenge
Invites students to learn about important issues
The challenges cover highly important issues that society is facing today. Regardless of the results, just getting the students to ponder on these is a great initiative.
It promotes free thinking
There are no directions or restrictions regarding what you can submit. This will bring out the creativity of the students and help them shine.
Everyone can enter
The only restriction is the age bracket, so all relevant student groups can enter regardless of their race, gender, or even location.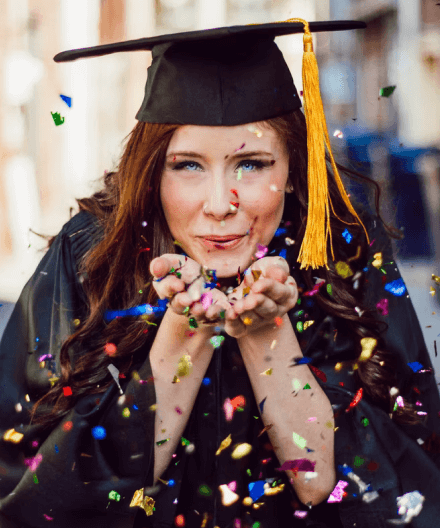 5 Facts
It was founded in 2009
The Paradigm Challenge was founded in 2009.
it's lead by passion
The founder, Jeff Richardson, formed this organization to instill kindness, creativity, and collaboration among the youngsters to solve real-world issues.
it's based in Los Angeles
The head office of the Paradigm Challenge is in Los Angeles, California.
It's a regular thing
Since the first year, the challenge is held every year with a highly attractive award ceremony, except in 2020 and 2021 due to COVID-19.
Winners are treated to a ceremony
The winners of each challenge receive their prize at a publicized ceremony and also get a mention on the website.