Baumgartner Law Firm Law Student Scholarship
8/31/2023
Submission Deadline
Explore Similar Scholarships
College Major:
Location:
Grade Level:
The Baumgartner Law Firm created the Baumgartner Law Firm Law Student Scholarship to support students pursuing a law degree and who are committed to helping others. The program is to support students enrolled at an accredited law school across the U.S.
The award is valued at $3,000 and granted to one recipient only each year. There aren't any GPA requirements, essays, or recommendation letters. However, applicants must demonstrate serious financial need and must demonstrate to the judges their commitment to society.
The Baumgartner Law Firm Law Student Scholarship gives law students the financial support they need to finish their degrees. Baumgartner Law Firm creates opportunities for students and allows them to launch successful careers.
Key Information of Baumgartner Law Firm Law Student Scholarship
Study Details
Country of Study
United States
Scholarship Details
Intended Level of Study
Postgraduate
Baumgartner Law Firm Law Student Scholarship Timeline
January 2023
Application Opening Date
Applications open on January 1.
August 2023
Submission Deadline
The submission deadline is on August 31.
November 2023
Awards Announcement Date
The winner is announced on November 30.
Scholarship Eligibility
To be eligible to apply, applicants must meet the following criteria.
Eligible Grade: Graduate – Postgraduate
Maximum Age: Any
Required GPA: Any
Geographic Eligibility: United States
Gender: Any
Race/Ethnicity: Any
Application Requirements
Here's what you need to submits besides your application.
Grade transcript
Financial Information
School Verification
How to ace the Baumgartner Law Firm Law Student Scholarship
1
Start the application process right away
You should start the application process as soon as possible. Although there isn't much to acquire, still you need to start preparing for this program early to allow yourself time to get everything right. You need to demonstrate your financial need and convince the judges with your active community service. Have everything organized and planned to avoid any last-minute complications.
2
Reach out to previous winners
It is always advisable to reach out to past scholarship winners for advice and guidance if possible. They will give you insights into how they won the award. Also, get your materials checked and reviewed by your mentors, instructors, and advisors to avoid any unforeseen mistakes.
3
Get involved in your community
Winning the scholarship relies on your community service and involvement. Make careful to choose the experiences for your application that best demonstrate your leadership and volunteerism. Include honors, certificates, and leadership positions in extracurricular activities that show your capacity for initiative and leadership.
4
Keep your grades up
This program is very competitive with only one winner. There is no GPA requirement but it is always best to showcase your academic achievements despite your financial struggle. Grades will be an indicator of how dedicated and serious you are. So convince the judges that you have earned it.
How the Baumgartner Law Firm Law Student Scholarship is Judged
Applicants are evaluated on their commitment to helping others. Applicants must also explain why they need the scholarship and their career goals.
Why We Love the Baumgartner Law Firm Law Student Scholarship
The scholarship has no school requirements
Scholars can enroll in any accredited U.S law school. The program supports aspiring young lawyers who are in need of financial aid to reach their career goals.
The award can be used for more than just tuition
Recipients can use the scholarship funds for books, board, and fees.
The scholarship has few eligibility requirements
The eligibility criteria for the scholarship are simple to give a chance to as many students as possible; yet very competitive since there can only be one winner.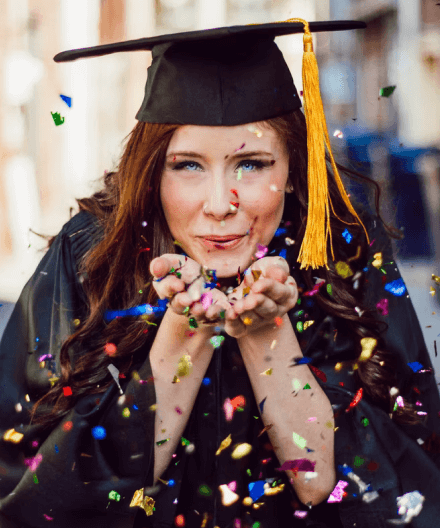 5 Facts About Baumgartner Law Firm Law Student Scholarship
It is need-based
Applicants must demonstrate financial need.
No calls regarding the scholarship are accepted
If applicants have questions regarding the scholarship, they are encouraged to use the provided email address.
An e-signature is required
To complete their application, applicants must E-Sign their initials.
Only required information is to be included
Applicants should not include information such as tax returns or bank balances in their applications.
Baumgartner Law Firm was established 30 years ago
The Baumgartner Law Firm has been serving accident victims since 1992.