George & Susan Carter Scholarship
4/25/2023
Submission Deadline
Explore Similar Scholarships
College Major:
Location:
Grade Level:
The Washington Wine Industry Foundation has remained the apex body of wine growers, makers, and consumers of Washington and has over the years built a strongly knitted community of wine lovers.
Through its numerous programs, with the help of sponsors and partners, the foundation has extensively contributed to the wine industry's growth and innovation. The George & Susan Carter Scholarship program is another such leap forward.
The scholarship is named after Washington State University researcher George Carter and his wife. He has numerous achievements including the classification of the different grape varietals into regions. The award is worth $1,000 and is automatically renewed for up to four years. Applicants of all educational and professional levels, demonstrating financial needs, are eligible.
Key Information of George & Susan Carter Scholarship
Study Details
Area of Study
Enology
Food Science
Viticulture
Country of Study
United States
Scholarship Details
Intended Level of Study
Undergraduate
Postgraduate
Doctorate
George & Susan Carter Scholarship Timeline
January 2023
Applications Opening Date
Applications open on January 1.
April 2023
Submission Deadline
The submission deadline is on April 25.
Scholarship Eligibility
To be eligible to apply, applicants must meet the following criteria.
Eligible Grade: Undergraduate – Doctorate
Maximum Age: Any
Required GPA: 3
Geographic Eligibility: Washington
Gender: Any
Race/Ethnicity: Any
Application Requirements
Here's what you need to submits besides your application.
Essay
Grade transcript
Recommendation letters
Financial Information
How to ace the George & Susan Carter Scholarship
1
Conduct research on George and Susan Carter
A little prior knowledge about the life and accomplishments of George and Susan Carter will make your application stand out from the rest. Utilize it intelligently to make a positive impression.
2
Emphasize community work
Community service activities are greatly encouraged by the sponsor. However, make sure to enlist relevant activities only.
3
Demonstrate strong leadership ability
The sponsor wishes to nourish future leaders of the wine industry. Make sure you prove that you're the one through your past initiatives.
4
Seek Alumni's expert feedback
Reach out to the alumni of the program and make them go through your application, especially the essay. Submit your application only after considering their suggestions.
How the George & Susan Carter Scholarship is Judged
The selection committee will judge applicants on their ability to lead and inspire. Extracurricular activities and volunteer work is greatly desired. Applicants' essay responses, college GPAs, and recommendation letters are important factors for determining the outcome.
Why We Love the George & Susan Carter Scholarship
A scholarship for high-achievers
The scholarship greatly values academic performance in high school and college. This ensures that only the best and the brightest students are selected.
Well-rounded students are preferred
Your academic transcripts count. But so does your involvement in extracurricular activities. This encourages students to develop well-rounded personalities.
An auto-renewing scholarship
The $1,000- scholarship is auto-renewing for up to four years. This proves that this is truly an opportunity for the underprivileged.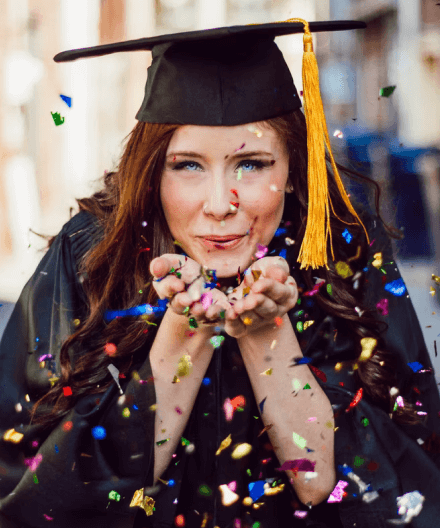 5 Facts About George & Susan Carter Scholarship
The sponsor's only auto-renewing scholarship
Amongst the six scholarship programs offered by the foundation, George and Susan Carter is the only one that auto-renews every year.
The grant covers room and board
In addition to tuition, books, student fees, boarding, and lodging expenses are also included in the scholarship.
The scholarship covers limited areas of study
The program is open to students of viticulture, enology, and food science only.
Part-time students are ineligible
The scholarship opportunity is not offered to students pursuing a part-time program.
The sponsor prefers students with financial needs
This is a need-based scholarship where students with poor backgrounds are preferred.