Generation Google Scholarship (North America)
12/29/2022
Submission Deadline
Explore Similar Scholarships
College Major:
Grade Level:
Google, one of the world's largest technology companies, believes that information and opportunity should be accessible to everyone. Their scholarship program was created to inspire and help students break down educational barriers, enabling them to become future leaders in the field. The Generation Google Scholarship is designed for the computer scientist or engineer of tomorrow, and by providing a $10,000 scholarship Google hopes to help students reach their goals.
The program's aim is to increase diversity in the technology industry. Historically, minority groups such as women, American Indians, Hispanics, and African Americans have generally been excluded from entering this field. Google hopes to change that by encouraging applicants from minorities to apply to encourage inclusivity.
Applicants can be intending to begin their studies in computer science or computer engineering, or already be enrolled as an undergraduate or postgraduate. The Generation Google Scholarship for North America is open to students in the U.S. and Canada (Canadian winners receive a $5,000 CAD scholarship). As this scholarship is aimed at improving inclusivity, applicants are required to be in need of financial assistance.
Key Information of Generation Google Scholarship (North America)
Study Details
Area of Study
Computer Engineering
Computer Science
Scholarship Details
Intended Level of Study
Undergraduate
Postgraduate
Key moments in
October 29, 2021
Application Open Date
Applications open around late fall each year.
December 10, 2021
Submission Deadline
Deadlines are in December and no late submissions are accepted.
June 2022
Award Announcement Date
There are no other stages after the initial application. Winners are announced in June.
Scholarship Eligibility
To be eligible to apply, applicants must meet the following criteria.
Eligible Grade: High School Senior – Postgraduate
Maximum Age: Any
Required GPA: Any
Geographic Eligibility: Any
Gender: Any
Race/Ethnicity: Any
Application Requirements
Here's what you need to submits besides your application.
Financial Information
Grade transcript
Short Answers
How to ace the Generation Google Scholarship (North America)
1
Be involved
Like most scholarships, the judges are looking for individuals who are involved in their community and display a passion for computer science and technology while exemplifying leadership skills. It's never too late to join a computer science club at school, or start an after-school computer program for underprivileged kids at your local library.
2
Give yourself time for the essay questions
A part of the application process includes your responses to three short essay questions. This is where you can show your passion for technology, highlight your community involvement, and display your leadership skills.
3
Continue applying each year
Even if you don't get awarded the Generation Google Scholarship, you have multiple years to try your chance at winning the $10,000. Candidates have every year of their undergrad and can also apply during their graduate years. So never give up, because each year your experience grows.
4
Be passionate about minority inclusion
You will likely be from a minority group if you're applying, so use your personal experiences to motivate you. In your essay answers, highlight how you believe inclusivity can be improved in the tech industry.
How the Generation Google Scholarship (North America) is Judged
This scholarship is all about helping underrepresented groups enter and excel in the tech industry. Applicants will be judged on their interest and enthusiasm for the world of technology, mostly computer science and engineering. Not only that, but they need to be interested in improving minority inclusion in this field. Applicants also need to be in need of financial assistance to reach their full potential.
Why We Love the Generation Google Scholarship (North America)
It is awarded to the underrepresented
Computer science and programming is a hot industry at the moment, but there are still a few demographics that are underrepresented in tech. Therefore students who are African American, Hispanic, American Indian, or Filipino/Native Hawaiian/Pacific Islander are strongly encouraged to apply.
Winners get to attend a summer camp
High school recipients of the scholarship get to attend Google's Computer Science Summer Institute, which is now online, an intense three-week-long camp where students get to develop their technical skills, build up their personal network.
It's aimed at making real change
Besides the focus on helping minority and underrepresented students, the scholarship is just generally a great way to make real change. Not only will the $10,000 award make a serious impact on helping fund your college experience but it can also go towards covering the costs of books, tuition, and other school expenses.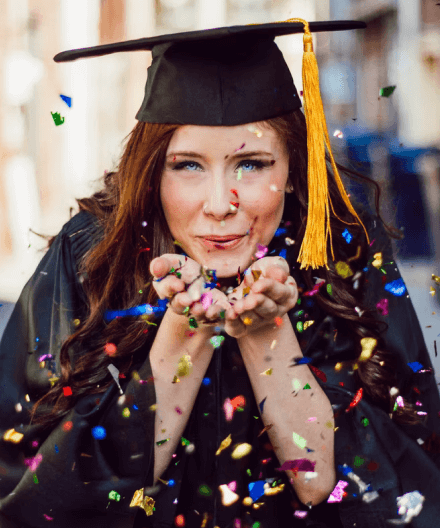 5 Facts About Google
Google wasn't the original name
The name "Google" derives from an accidental misspelling of the number googol (1 followed by 100 zeroes), but originally the company was named "BackRub."
Burning Man birthed the Google Doodle
The famous doodle found on Google's homepage originally was created as an "out of office" message when the founders took the weekend off to go to Burning Man.
Google uses goats
An environmentally conscious company, Google rents goats to help with the overgrowth of weeds at their headquarters in Mountain View, California.
Google is a verb
In 2006, the Merriam-Webster and Oxford English dictionaries added "google" to their entries.
Google loves their gummy fish
In 1999, Swedish Fish were the first snack ever ordered to the Google office.