Future Educator Scholarship
8/18/2023
Submission Deadline
Explore Similar Scholarships
College Major:
Location:
Grade Level:
The Future Educator Scholarship is a $1,000 scholarship offered to one eligible student, who is majoring in education. The scholarship is awarded to help students become future educators and to inculcate skills and values in their students.
The scholarship can be exclusively used to pay for the educational expenses of the student. The winner's university or college directly receives the scholarship amount in the form of a cheque.
The recipient of the cheque is expected to follow IRS regulations and submit a receipt. They can be from any educational institution.
Key Information of Future Educator Scholarship
Study Details
Country of Study
United States
Scholarship Details
Intended Level of Study
Undergraduate
Future Educator Scholarship Timeline
January 2023
Application Opening Date
Students can start applying for the Future Educator Scholarship from the beginning of the year.
August 18, 2023
Submission Deadline
Students interested in the Future Educator scholarship should submit their applications by this date.
August 24, 2023
Award Announcement Date
The winner of the Future Educator Scholarship will be notified.
Scholarship Eligibility
To be eligible to apply, applicants must meet the following criteria.
Eligible Grade: High School Graduate – Undergraduate
Maximum Age: Any
Required GPA: Any
Geographic Eligibility: United States
Gender: Any
Race/Ethnicity: Any
Application Requirements
Here's what you need to submits besides your application.
How to ace the Future Educator Scholarship
1
Enroll in the relevant program
While you may be interested in teaching and becoming an educator, if you are not enrolled or planning to enroll in an education major, it won't count. Only students who will graduate with an education degree will be considered.
2
Be clear about your plans
Part of the application process is a 500-word essay in which you need to explain what you can do for your future students. Ensure that you are concise but enthusiastic about how you would like to contribute and shape the future of your students as an educator.
3
Be accepted or enrolled
If you are not a currently enrolled student, you at least need to have an acceptance letter from a college or university. You will need to upload this as part of your application.
4
Emphasize your love for education
Mrs Prindables is looking for applicants who are committed to providing quality education and changing the lives of students. Ensure that this is evident in your application.
How the Future Educator Scholarship is Judged
The winner of the Future Educator scholarship is declared based on the answers provided by the students regarding why they want to become an educator. Applicants who have a passion and a clear plan for the future will be favored.
Why We Love the Future Educator Scholarship
There's no minimum GPA
Students do not need to maintain a minimum GPA to apply for this scholarship, which saves them from extra academic pressure.
You learn about what you want
Even if you don't win, you will still learn about what you want for your future as an educator. It's always helpful to know what your goals are so you can focus on working towards them.
Available for incoming and current students
Students who are not yet enrolled, as well as current students, are eligible to apply for the scholarship.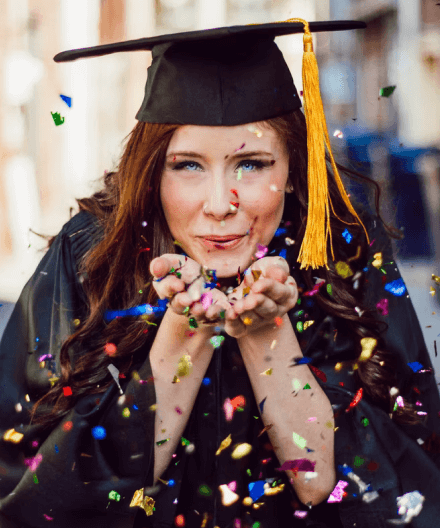 5 Facts About the Future Educator Scholarship
The scholarship is an opportunity for teachers
The scholarship is a great opportunity for students who want to become an educator in the future and bring a positive impact on people's lives.
Only U.S. citizens can apply
One needs to be a U.S. permanent resident to apply for the Future Educator Scholarship and pursue their dream of becoming a teacher or professor.
Students aren't required to prove financial need
Students applying for the scholarship do not need to submit proof of their financial needs, which makes the opportunity quite hassle-free.
Ethnicity of students isn't considered
Race or ethnicity is not an eligibility criterion for students willing to apply for the scholarship, which makes it favorable for the masses.
Mrs Prindables pioneered Gourmet Caramel Apples
Mrs Prindables made the authentic Gourmet Caramel Apples more than three decades ago, and currently offers a plethora of caramel and chocolate confections.