The Gates Scholarship
$20,000–$60,000
Award Amount
9/15/2023
Submission Deadline
Explore Similar Scholarships
Location:
The scholarship was announced by the Bill and Melinda Gates Foundation in 2017 and kicked off in 2018, intending to award 3,000 students scholarships over a period of ten years. The scholarship is aimed at supporting minority students who want to further their education.
This scholarship is for students from low-income households who require financial assistance, therefore to be eligible to apply you also need to be Pell eligible. The Federal Pell Grant is only granted to undergraduate students pursuing their first degree and who display financial need.
Selected scholars receive funding for all costs of attendance that are not covered by other means as determined by the scholar's university or the Free Application for Federal Student Aid (FAFSA). Costs covered by the scholarship include tuition, books, room, board, transportation, and other personal costs.
Key Information of The Gates Scholarship
Study Details
Country of Study
United States
Scholarship Details
Intended Level of Study
Undergraduate
Award Amount
$20,000–$60,000
Key moments in
July 15, 2023
Application Starts
The Gates Scholarship starts accepting applications.
September 15, 2023
Application Deadline
The application for the scholarship closes.
December 2022/January 2023
Semifinalist Phase
Two thousand students are enlisted for the semifinal stage, where they write a series of essays and complete questionnaires.
March 2023
Finalist Interview
Six hundred students are listed as finalists, and they undergo in-person or video conference interviews.
April 2023
Finalist Selection
The panel finalizes the 300 finalists based on the previous round of interviews.
July-September 2023
Announcement of Scholarship Winners
The selected 300 scholars are announced.
Scholarship Eligibility
To be eligible to apply, applicants must meet the following criteria.
Eligible Grade: High School Senior
Maximum Age: Any
Required GPA: 3.3
Geographic Eligibility: United States
Gender: Any
Race/Ethnicity: Alaskan Native, Asian American, Black, Hispanic, Native North American, Pacific Islander
Application Requirements
Here's what you need to submits besides your application.
Grade transcript
Financial Information
Short Answers
Essay
Recommendation letters
How to ace the The Gates Scholarship
1
Reach out to past scholars
Use professional social media platform, LinkedIn, to search and contact past winners. Introduce yourself politely and explain why you're reaching out to them. They will most likely be willing to help, especially at the semifinalist and final interview stages.
2
Improve your writing skills
The second phase involves writing a couple of essays. This is the perfect time to improve your writing skills. Practice with a series of essays from similar scholarship programs.
3
Use grammar check software
While writing your essays, grammar check software can be beneficial. Use them while writing your essays to get them in good shape. Also, be original and avoid plagiarism. Make use of plagiarism check software too.
4
Trust the process
The scholarship has a rigorous and long process, and one can quickly lose interest along the way. By trusting the process, you focus on putting in your best at every step rather than focusing on the result and quickly lose focus.
How the The Gates Scholarship is Judged
The scholarship committee considers the student's excellent high school record. Most preferably, students in the top 10% of their graduating class. Students who demonstrated leadership ability stand out for the judges as well. The student must have participated in extracurricular, community service, or other activities. Finally, the judges consider students with excellent personal success skills such as perseverance, emotional maturity, and motivation.
Why We Love the The Gates Scholarship
The Scholarship covers a lot
The scholarship is a last-dollar scholarship covering all things a student needs to succeed and be able to focus fully on their education.
The program focuses on minority students
The scholarship focuses on students from underrepresented communities who are from low-income households. It aims to increase the number of underrepresented minorities in all fields and foster a diversified community.
The scholarship is renewable
Scholars who meet the renewable qualifications can continue to receive funds until the end of their college education.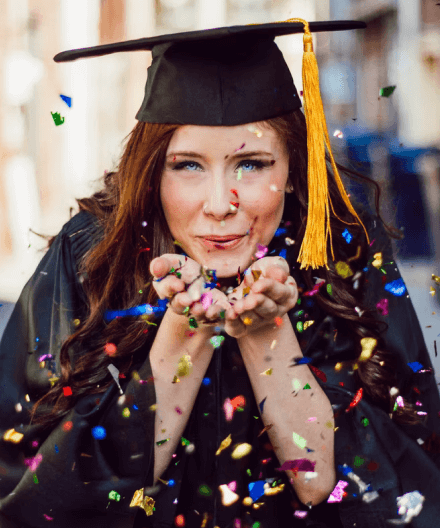 5 Facts About The Gates Scholarship
It offers more than just financial help
Aside from financial aid, the program also offers mentoring, career services, as well as leadership training.
It prepares students through the summer program
Scholars from all over the country are invited to help them prepare for college by helping them overcome their insecurity about being a scholarship student.
Bill Gates is the scholarship sponsor
Former world richest man and Microsoft founder Bill Gates is the scholarship sponsor through the Bill and Melinda Gates Foundation.
It is replacing the previous Gates scholarship
This scholarship replaces the Gates Millennium Scholarship that kicked off in 2000 and ended in 2016, supporting 20,000 scholars in total.
The Scholarship has an app
The "My TGS" app has been built specifically for scholars to let them connect and learn as they go through college.