Fund Your Future Scholarship for Hospitality Students
$6,000–$40,000
Award Amount
7/1/2023
Submission Deadline
Explore Similar Scholarships
College Major:
Grade Level:
The Fund Your Future Scholarship for Hospitality Students – NEWH Chicago Chapter, is for anyone pursuing a primary and career objective within the Hospitality Industry (interior design, hospitality management, and culinary, amongst others).
Based on your financial needs, you can get anything between $6,000 to $10,000. However, there's only one opportunity for a deserving student every year.
NEWH is a networking resource for the hospitality industry, and has proven its commitment to supporting the growth of the hospitality industry and related sectors through scholarships, education, and interest.
Key Information of Fund Your Future Scholarship for Hospitality Students
Study Details
Area of Study
Culinary
Hospitality
Interior Design
Country of Study
United States
Scholarship Details
Intended Level of Study
Undergraduate
Award Amount
$6,000–$40,000
Fund Your Future Scholarship for Hospitality Students Timeline
January 1, 2023
Applications Open Date
Start making your application anytime from January while keeping tabs on the website for accurate dates.
July 7, 2023
Submissions Deadline Date
Your application should be in by July, at midnight Eastern Time.
Scholarship Eligibility
To be eligible to apply, applicants must meet the following criteria.
Eligible Grade: College Sophomore
Maximum Age: Any
Required GPA: 3
Geographic Eligibility: Chicago, Indiana, Michigan, Ohio, Wisconsin
Gender: Any
Race/Ethnicity: Any
Application Requirements
Here's what you need to submits besides your application.
How to ace the Fund Your Future Scholarship for Hospitality Students
1
Submit an official transcript
The minimum academic qualification is a 3.0 GPA (cumulative), an overall B average, or a grade percentage of 83%–86% equivalent.
2
Include recommendation letters
You'll need up to three recommendation letters from your professor, employer, or mentor. You shouldn't include anything from family or friends to avoid disqualification.
3
Share a 500 maximum words essay
Write a detailed essay detailing your background, experience, after-graduation goals, reasons for choosing a hospitality career, leadership initiatives, and other financing options besides the scholarship.
4
Detail your financial needs
You'll need to include information about the amount of financial aid you need in terms of tuition, books, fees, and other miscellaneous costs you anticipate.
How the Fund Your Future Scholarship for Hospitality Students is Judged
The scholarship committee will review and select applications based on a completed application, quality of information shared, academic merit, enrollment at an accredited institution, and financial need.
Why We Love the Fund Your Future Scholarship for Hospitality Students
Emphasis on financial need
The scholarship emphasizes financial need in its selection criteria, ensuring that students in need of financial support receive due priority.
Annual scholarship
There's a committed guarantee that the scholarship will be available for deserving students every year.
Encourages students to pursue hospitality
The scholarship encourages more students to pursue various fields in the hospitality industry.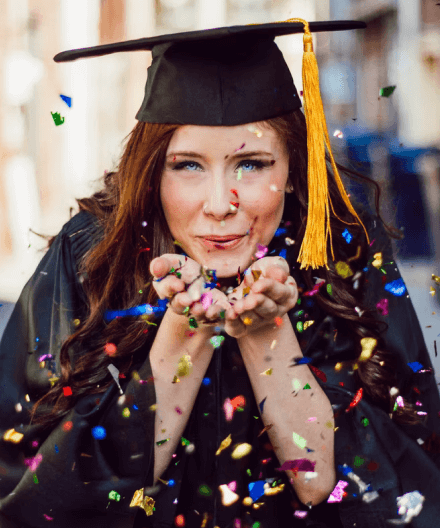 5 Facts About the Fund Your Future Scholarship for Hospitality Students
Commitment to the scholarship
The Network of Women in Hospitality (NEWH) consistently promotes scholarships, education, and interest in the Hospitality Industry and related fields.
Financial need is a requirement
Financial need is a critical requirement for the scholarship application because it determines how much you'll get.
Open to international students
As long as you're in the U.S., the scholarship is open to you regardless of nationality, race, or gender.
Only students in college/university programs eligible
If you're in a vocational or technical center, you can't apply for this scholarship because it's only for college or university students.
NEWH membership isn't compulsory for the scholarship
It's good to be a member of NEWH but not compulsory while applying for the scholarship. But you can consider it to build your network and career connections.