Fukunaga Scholarship Foundation
2/21/2023
Submission Deadline
Explore Similar Scholarships
College Major:
Location:
Grade Level:
Servco Company is an automotive and home appliance dealer in Hawaii. It founded the Fukunaga Scholarship Foundation to support and help the residents of Hawaii. The Fukunaga Scholarship Foundation supports Hawaiian students looking to pursue careers in Business.
The $20,000 scholarship is awarded to 10 students, each, every year. The scholarship amount is spread across the four years of undergraduate study. Scholarships are open to high school seniors and college students who are residents of Hawaii and U.S. citizens.
Applicants are required to submit ACT/SAT scores, official grade transcripts, an essay, and two recommendation letters. Applicants are required to file the FAFSA and submit a Student Aid Report. The minimum GPA requirement is 3.0.
Key Information of Fukunaga Scholarship Foundation
Study Details
Country of Study
United States
Scholarship Details
Intended Level of Study
Undergraduate
Fukunaga Scholarship Foundation Timeline
November 2022
Application Opening Date
Applications open on November 1.
February 2023
Submission Deadline
The submission deadline is on February 21.
April 2023
Awards Announcement Date
Winners are announced in April.
Scholarship Eligibility
To be eligible to apply, applicants must meet the following criteria.
Eligible Grade: High School Senior – Undergraduate
Maximum Age: Any
Required GPA: 3
Geographic Eligibility: Hawaii
Gender: Any
Race/Ethnicity: Any
Application Requirements
Here's what you need to submits besides your application.
Essay
Financial Information
Grade transcript
Present Work Experiences
Recommendation letters
How to ace the Fukunaga Scholarship Foundation
1
File your FAFSA early
The FAFSA opens in October so you can file it before the scholarship opens. Find tutorials and other helpful resources on how to file your FAFSA on studentaid.gov/resources. Gather the required financial documents and details before you begin filling it out – this will make the application process smooth.
2
Select your recommenders wisely
Select recommenders who know you well and can speak to your abilities in detail. Glowing recommendation letters come from people who can give real insights into your character and abilities. Reach out to potential recommenders early on to write the letter for you. This will give them ample time to write and review it.
3
Create an essay outline
The key to writing a good essay is planning it. List down everything you think should go into the essay based on the essay prompt. Proceed to organize them in a coherent manner that brings organic flow to the essay. If you'd like to use some anecdotes, include them in your outline too. Also, do good research before you start your outline.
4
Write a masterpiece
The first draft of your essay can be rough. The work of subsequent revisions is to turn the rough draft into a masterpiece. Review the essay as many times as it takes to get it clear, coherent, and error-free. Seek feedback from a few friends or mentors on what areas could be improved.
How the Fukunaga Scholarship Foundation is Judged
Applicants are judged based on academic merit, leadership skill, and engagement in extracurricular activities. Students must have the desire to pursue careers in business and if this intent changes, students become ineligible for renewal of the scholarship.
Why We Love the Fukunaga Scholarship Foundation
Open to all
Applicants of any race, ethnicity, gender, religion, etc. can apply for this scholarship program as long as the requirements are met. The program offers an equal opportunity to all Hawaiian residents.
Business & career focused
The program is dedicated to a wide variety of courses and areas of study related to the business field, allowing more students to apply. It is also career-focused as it supports its students who take business as their career.
It awards up to 10 students annually
With its funds, the Fukunaga Scholarship Foundation has managed to financially support 10 students in Hawaii annually, increasing the chances of winning. This is a large number of winners, unlike many other scholarship programs.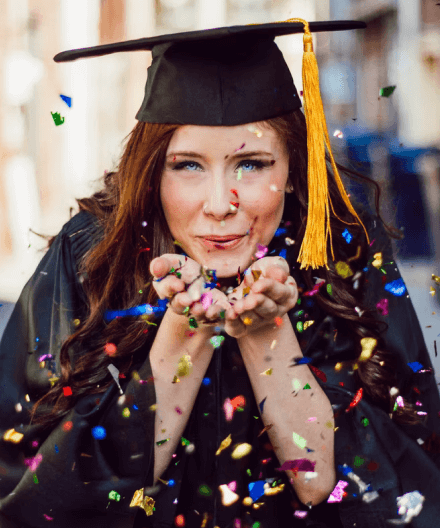 5 Facts About the Fukunaga Foundation
It was founded in 1950
The foundation has been supporting students in Hawaii for over 70 years.
It awards more than $180,000 annually
The foundation awards more than $180,000 in scholarships annually.
It has impacted over 500 students
Since its inception, it has supported more than 500 students.
It partnered with artists to raise funds
In the 1970s, the foundation partnered with artists to create the Cherry Blossom Record and the Kui Lee Album with 50% of the profits going towards the foundation.
Parent company is over 100 years old
Servco was founded in 1919 and celebrated its 100-year mark with donations to various charities.