NHHEAF Network Scholarship
$2,500–$5,000
Award Amount
5/20/2023
Submission Deadline
Explore Similar Scholarships
Location:
Grade Level:
The NHHEAF Network Scholarship is an annual scholarship program designed to help qualified returning undergraduate students in New Hampshire pay for tuition and lessen the need for student loans. The program is open to residents of New Hampshire who are enrolled in two- or four-year undergraduate programs at accredited institutions in the U.S.
There are four scholarships available ranging from $2,500 to $5,000 targeted to students who demonstrate a commitment to community service, leadership, or academic excellence. Among the available scholarship programs is the "Opportunity Scholarship" dedicated to first-generation college students.
Applicants must have a minimum GPA of 2.5, demonstrate financial need, and submit a written essay or a video.
Key Information of NHHEAF Network Scholarship
Study Details
Country of Study
United States
Scholarship Details
Intended Level of Study
Undergraduate
Award Amount
$2,500–$5,000
NHHEAF Network Scholarship Timeline
January 2023
Application Opening Date
Applications open on January 1.
May 2023
Submission Deadline
The submission deadline is on May 1.
May 2023
Awards Announcement Date
Winners are announced on May 20.
Scholarship Eligibility
To be eligible to apply, applicants must meet the following criteria.
Eligible Grade: College Sophomore
Maximum Age: Any
Required GPA: 2.5
Geographic Eligibility: New Hampshire
Gender: Any
Race/Ethnicity: Any
Application Requirements
Here's what you need to submits besides your application.
Grade transcript
Financial Information
Essay
Video Submission
How to ace the NHHEAF Network Scholarship
1
Start the application process right away
You should start the application process as soon as possible. This will allow you enough time to acquire all necessary documents, contact your referees or recommenders, complete all forms and work on your personal statement. Have everything organized and planned to avoid any last-minute complications.
2
Essay objective & review
Your essay is your voice and the complete picture of your character, ambitions, and abilities. Make it concise and interesting – capture your pursuit of an undergraduate degree. Tell the judges your story and what you hope to achieve. Highlight your community service and leadership skills. Stay focused and get a second or third eye review from your mentor or instructor.
3
Avoid the use of informal language
It is imperative to consider the type of essay you are writing; it's a professional one. You are to write with a formal tone, avoiding slang, informal abbreviations, etc.
4
Verify your essential documents
An incomplete or false document renders your application void. Ensure that all your documents are complete to avoid disappointments.
How the NHHEAF Network Scholarship is Judged
The evaluating committee takes into account the candidate's leadership abilities, demonstrated financial need, and academic excellence supported with examples from one's past experiences and successes. Candidates must also exhibit excellence, passion, and zeal for their professional aspirations.
Why We Love the NHHEAF Network Scholarship
No discrimination
The program is open to all citizens of New Hampshire as long as they meet the scholarship requirements. NHHEAF supports equality and has no discrimination against gender, race, ethnicity, religion, etc.
An annual scholarship
The NHHEAF Scholarship is an annual program; therefore, you can always reapply every year if you don't win. The higher the grades, the better chances of winning. The program favors those with academic excellence despite financial struggles. So work hard to achieve your academic and career goals.
Prompts students to take on responsibilities
This scholarship values leadership, community service, and strong academic performance. This encourages students to pay attention to other aspects of life, aside from their academics.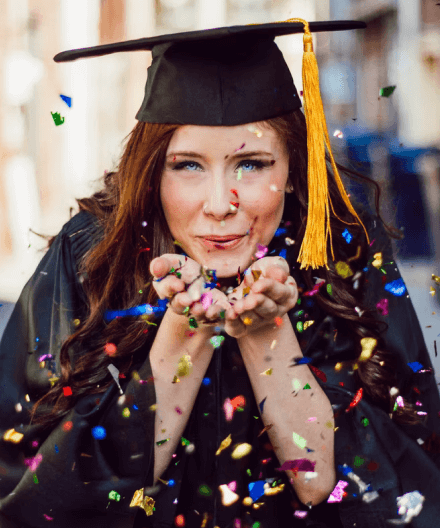 5 Facts About NHHEAF Scholarship
Past beneficiaries can reapply
Though priority will be given to new applicants, those who have benefited from this scholarship can reapply.
Geographical eligibility
Applicants must be residents of New Hampshire.
There is a minimum GPA
Only candidates with a minimum of 2.5 GPA are eligible to apply.
Proof of financial need is required
Applicants must present verifiable proof of financial need as this is a core part of the application process.
Academic transcript is needed
Interested applicants must note that they cannot apply for the NHHEAF network scholarship without their academic transcript.