FTCETest.org Scholarship for Underrepresented Teachers in Florida
6/1/2023
Submission Deadline
Explore Similar Scholarships
College Major:
Location:
Grade Level:
FTCETest.org conducts the General Knowledge Test, Professional Education Test, and the Florida Educational Leadership Examination and issues licenses for educators in Florida.
The organizer's mission is to help future educators and financially support the cost of teaching certification. This scholarship will help young students of teaching to fulfill their dreams of becoming licensed teachers in Florida.
Eligible applicants must be U.S. citizens or permanent residents, enrolled or accepted at accredited schools to become math or science teachers, and have at least 30 semester hours or 45 quarter hours left in their degree.
Key Information of FTCETest.org Scholarship for Underrepresented Teachers in Florida
Scholarship Details
Intended Level of Study
Undergraduate
FTCETest.org Scholarship for Underrepresented Teachers in Florida Timeline
July 2022
Application Opening Date
Applications open on July 1.
June 2023
Submission Deadline
The submission deadline is on June 1.
July 2023
Award Announcement Date
Winners are announced in July.
Scholarship Eligibility
To be eligible to apply, applicants must meet the following criteria.
Eligible Grade: High School Senior – Undergraduate
Maximum Age: Any
Required GPA: Any
Geographic Eligibility: Florida
Gender: Any
Race/Ethnicity: Any
Application Requirements
Here's what you need to submits besides your application.
How to ace the FTCETest.org Scholarship for Underrepresented Teachers in Florida
1
Highlight your academic credentials
Applicants must highlight their previous academic achievements at school. Mention the awards and honors you have received at school or from any other professional body.
2
Mention your community involvement projects
Teachers play an important role in shaping the minds of school children. You must mention the community development projects you have been associated with. This will prove your leadership skills and your compassion to help the community you live in.
3
Applicants must focus on their professional attitude
Review your applications for any spelling mistakes, grammatical errors, or typos to avoid rejection. This will show you are detail-oriented.
4
Review publications on modern teaching methods
To stand out amongst the candidates you must be able to prove your strengths and skills in teaching. Your knowledge and skills should impress the scholarship committee that you are passionate to become a teacher.
How the FTCETest.org Scholarship for Underrepresented Teachers in Florida is Judged
Applicants are judged based on their academic credentials, essays, and extracurricular activities.
Why We Love the FTCETest.org Scholarship for Underrepresented Teachers in Florida
It respects the teaching profession
This scholarship recognizes the value of teachers in our community and honors their hard work and dedication.
Offers financial support for teaching certification cost
The tests for obtaining a license to teach in Florida are costly. The scholarship will help young aspiring teachers to pay the fees.
Winners can add this to their résumés
The teaching profession is competitive and winners can add this coveted scholarship to their résumés for being considered for new job opportunities.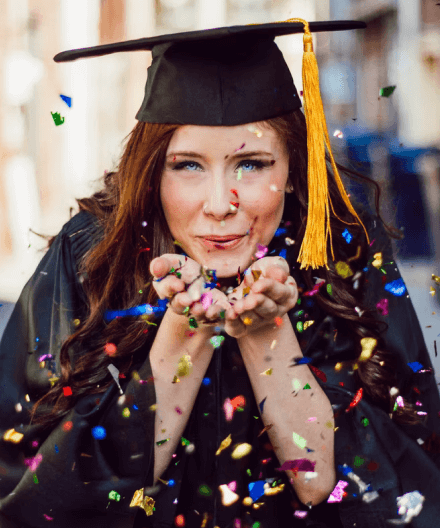 5 Facts About FTCETest.org Scholarship for Underrepresented Teachers in Florida
Applicants must submit a digital photo and a quote
The organizers require permission from the winning applicant to publish their photos on their website along with a quote.
The test fees charged by FTCE
FTCE charges $36.50 per subject for the General Knowledge Test. There are four subjects.
The charges for Professional Education Test and Subject Area Examination are $150 per test.
Percentage of passing tests conducted by FTCETest.org
About 73% of applicants cleared the FTCE and Florida Educational Leadership Examination in 2019. In the same year, only 70% of applicants cleared the GKTest.
Teachers need to pass FTCE and FELE
It is mandatory to clear the FTCE and FELE tests before teachers are allowed to teach in schools in Florida.
Funds paid directly to the scholarship winner
After the scholarship committee selects the winner a cheque of $500 is sent by mail to the permanent resident address of the winner.