Steve Dearduff Scholarship Fund
2/15/2023
Submission Deadline
Explore Similar Scholarships
College Major:
Location:
Grade Level:
The Community Foundation for Greater Atlanta was established in 1951 to highlight issues that confront different communities across the U.S. Currently, the organization has nearly 800 foundations operating in the country. The Community Foundation is committed to advancing the equity and shared prosperity of Georgia and believes that empowering young people to continue their education is crucial to social and economic mobility.
The Steve Dearduff Scholarship Fund of up to $2,500 is a one-of-a-kind scholarship for legal residents of Georgia who are looking to pursue higher studies in medicine and/or societal studies. The program seeks students who are passionate about their fields and are looking to make an impact. Therefore, this is a program meant for people with higher ambitions.
The program is academic and requires applicants to maintain a 2.0 GPA. Applicants must also show a commitment to community service and demonstrate financial need. Applicants must be accepted into an accredited institution for a full-time college/ university program.
Key Information of Steve Dearduff Scholarship Fund
Study Details
Country of Study
United States
Scholarship Details
Intended Level of Study
Undergraduate
Postgraduate
Steve Dearduff Scholarship Fund Timeline
December 2022
Application Opening Date
Applications open on December 1.
February 2023
Submission Deadline
The submission deadline is on February 15.
June 2023
Awards Announcement Date
Winners are announced on June 30.
Scholarship Eligibility
To be eligible to apply, applicants must meet the following criteria.
Eligible Grade: Undergraduate – Postgraduate
Maximum Age: Any
Required GPA: 2
Geographic Eligibility: Georgia
Gender: Any
Race/Ethnicity: Any
Application Requirements
Here's what you need to submits besides your application.
Financial Information
Grade transcript
Recommendation letters
School Verification
How to ace the Steve Dearduff Scholarship Fund
1
Seek guidance from previous winners
The alumni of the program can help you ace your application. You may even want to run your draft by them for guidance and feedback.
2
Demonstrate passion for your field
The sponsor seeks applicants who are passionate about their academic fields. Demonstrate your commitment through greater objectives.
3
Highlight the significance of community service
You need to show a deep interest in pursuing community service initiatives. Write about your personal experiences serving your community.
4
Conduct research about the sponsor
By having prior knowledge about the sponsoring organization, you will be able to assess their objectives. This will turn you into a highly desirable candidate.
How the Steve Dearduff Scholarship Fund is Judged
The selection committee judges applicants based on their application form, academic transcripts, FAFSA, and recommendation letters. They are seeking those passionate about their field of study and the impact they want to have on their communities.
Why We Love the Steve Dearduff Scholarship Fund
Scholarships awarded on a nondiscriminatory basis
Scholarships are awarded based on the merits of the application and financial need. Your gender, caste, creed, etc. does not have an impact on the outcome.
A career-focused scholarship
The scholarship encourages students to choose a field timely in their academic life. This inculcates focus and dedication.
Scholarship disbursed directly to educational institutions
The grant amount is disbursed to the educational institutions. This ensures the proper usage of the funds.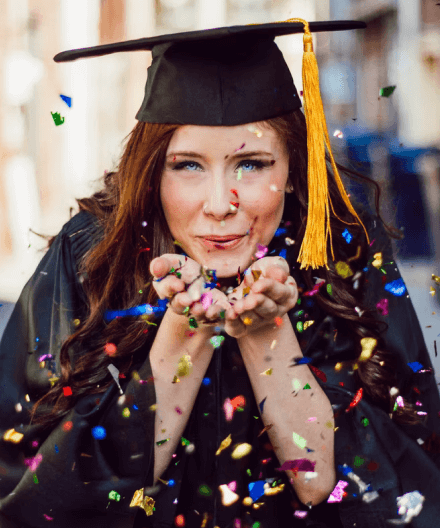 5 Facts About Steve Dearduff Scholarship Fund
The program prefers students with financial need
The scholarship looks for students with higher academic goals but lacking in financial resources.
A minimum GPA of 2.0 is required to apply
Applicants must have a minimum GPA of 2.0 for becoming eligible for the program.
Applicants must show commitment to community service
The program desires students with demonstrated experience and a liking for community service.
Applicants must be accepted to accredited institutions
Before applying, the applicant must be enrolled in an accredited institution for a full-time college/ university program.
Previous applicants can apply to the program
The program allows previous applicants to reapply.