FTCEtest.org Scholarship for Math & Science Teachers
6/1/2023
Submission Deadline
Explore Similar Scholarships
College Major:
Location:
Grade Level:
FTCEtest.org sponsors this scholarship. They aim to help Florida teachers succeed by providing the most up-to-date FTCE (Florida Teacher Certification Examinations) information and preparation materials. Qualified recipients get $500 to complete their studies.
The organizer's mission is to help future educators and financially support the cost of teaching certification. This scholarship will help young students of teaching to fulfill their dreams of becoming licensed teachers in Florida. FTCETest.org conducts the General Knowledge Test, Professional Education Test, and the Florida Educational Leadership Examination and issues licenses for educators in Florida.
Eligible applicants must be U.S. citizens or permanent residents, enrolled or accepted at accredited schools to become math or science teachers, and have at least 30 semester hours or 45 quarter hours left in their degree.
Key Information of FTCEtest.org Scholarship for Math & Science Teachers
Study Details
Area of Study
Education
Mathematics
Science
Scholarship Details
Intended Level of Study
Undergraduate
FTCEtest.org Scholarship for Math & Science Teachers Timeline
July 1, 2022
Application Opening Date
Applications open on July 11, 2022.
June 1, 2023
Submission Deadline
Submission deadline on June 1, 2023.
July 2023
Award Announcement Date
Winners are announced in July.
Scholarship Eligibility
To be eligible to apply, applicants must meet the following criteria.
Eligible Grade: High School Senior – Undergraduate
Maximum Age: Any
Required GPA: Any
Geographic Eligibility: Florida
Gender: Any
Race/Ethnicity: Any
Application Requirements
Here's what you need to submits besides your application.
How to ace the FTCEtest.org Scholarship for Math & Science Teachers
1
Make use of storytelling
The application requires applicants to answer a few short questions. Use the art of storytelling to answer some of the questions.
2
Make use of a grammar check software
We advise you to use grammar check software to vet your replies and ensure they are devoid of errors and punctuation irregularities.
3
Meet the scholarship's basic requirements
The scholarship has an essential requirement all applicants are to meet.
4
Make early application
To avoid a rush, send your application as soon as possible.
How the FTCEtest.org Scholarship for Math & Science Teachers is Judged
Originality, creativity, writing skills, and inspiration are the judging criteria used to evaluate entries by a qualified panel of sponsor-designated judges. While selecting winning entries, the sponsor-designated judges may consider social engagement (sharing and interacting through social media or other means).
Why We Love the FTCEtest.org Scholarship for Math & Science Teachers
Easy to apply
The scholarship application is easy. Just the applicant's details and short essay answers are all that is needed.
Provides financial assistance
The scholarship provides financial assistance to aspiring teachers.
Promotes STEM teaching as a profession
This scholarship encourages and supports the teaching of STEM subjects.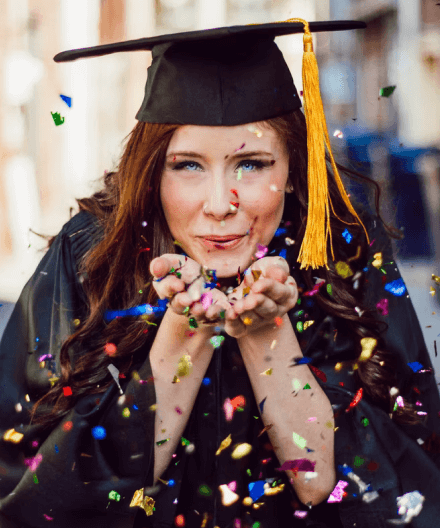 5 Facts About the FTCEtest.org Scholarship for Math & Science Teacher
For teaching majors
This scholarship application is open to students interested in studying teaching.
Help teachers get certified
The sponsor's mission is to eliminate all impediments for educators seeking to become Florida licensed teachers; they have scholarships for future teachers to help defray certification costs.
Open to undergraduate students
The scholarship is for undergraduate students of all forms.
Not specific to a university
Applicants can enroll in any school of their choice in the U.S.
Specific to a region
The scholarship is for Florida residents.