FSF Case Study Competition
$2,000–$5,000
Award Amount
10/17/2022
Submission Deadline
Explore Similar Scholarships
Location:
Grade Level:
Sixty-eight accredited American and Canadian Universities support the FSF Case Study Competition (visit the scholarship website to determine if your school is a member). The competition grants $5,000 to several full-time sophomores, junior, or senior American and Canadian students. The funds can be applied to education expenses such as tuition, housing, study abroad, etc.
An Applicant must be attending an accredited FSF member college or university and have a minimum GPA score of 3.2 on a 4.0 scale. Applicants are expected to submit an essay answering a set of case study prompts, which will serve as the primary source of information for the judging body. Applicants need to contact their respective FSF educator at their member school for login details and more information on how to apply.
The competition offers awarded scholars a mentorship program during the year of their award and an essential foot into the door of the fashion industry. Scholarship winners are invited to the FSF Awards Gala in New York, and all hotel and travel expenses will be covered. Winners are also welcome to join the FSF Alumni Association for ongoing support and invitations to development events, which will assist them through their careers.
Key Information of FSF Case Study Competition
Study Details
Specific Schools
Auburn University
Arizona State University
University of Arizona
Academy of Art University, School of Fashion
Fashion Institute of Design & Merchandising
Otis College of Art & Design
Santa Clara University
University of California, Berkeley
University of California, Los Angeles
University of Southern California
California State Polytechnic University, Pomona
Colorado State University
University of Delaware
Delaware State University
Miami International University of Art & Design
Florida A&M University
Florida State University
University of Florida
Clark Atlanta University
Morehouse College
Savannah College of Art & Design
Spelman College
University of Georgia
Columbia College Chicago
Indiana University
Purdue University
Iowa State University
Xavier University in Louisiana
Brandeis University
Harvard University
University of Minnesota
Stephens College
University of Missouri
Washington University in St. Louis
Cornell University
LIM College
Marist College
New York University
Parsons School of Design
Pratt Institute
Syracuse University
Yeshiva University
Buffalo State-SUNY
Fashion Institute of Technology
North Carolina State University
The University of North Carolina Greensboro
Columbus College of Art & Design
Kent State University
The Ohio State University
University of Cincinnati
Oklahoma State University
Thomas Jefferson University
Lehigh University
University of Pennsylvania
Drexel University
Brown University
Rhode Island School of Design
Texas A&M University
The University of Texas at Austin
University of North Texas
Hampton University
Virginia Commonwealth University
University of Washington
Howard University
West Virginia University
University of Wisconsin-Madison
George Brown College
Scholarship Details
Intended Level of Study
Undergraduate
Award Amount
$2,000–$5,000
FSF Case Study Competition Timeline
January 2022
Application Opening Date
Applications open on January 1.
October 2022
Submission Deadline
The submission deadline is on October 17.
April 2023
Award Announcement Date
Winners announced at the FSF Awards Gala in April 2023.
Scholarship Eligibility
To be eligible to apply, applicants must meet the following criteria.
Eligible Grade: College Sophomore – College Senior
Maximum Age: Any
Required GPA: 3.2
Geographic Eligibility: United States, Canada
Gender: Any
Race/Ethnicity:
Application Requirements
Here's what you need to submits besides your application.
How to ace the FSF Case Study Competition
1
Brainstorm the case study prompts
The essay you submit will be the deciding factor in your application; ensure you read through the prompts carefully and begin brainstorming how you plan on moving forward. Brainstorming provides one with critical points of intrigue before starting to write and can make a huge difference in your final essay.
2
Engage with contemporary fashion discussions
As the award is situated around the fashion industry, you must be aware of contemporary fashion discourse. Read articles and engage in debates regarding fashion to situate yourself within the fashion industry.
3
Communicate with the FSF educator
You must contact the FSF educator throughout your application to the case study competition. Having continued contact with them will provide you with any additional information you may have missed and ensures you are up to date if there are any changes in deadlines.
4
Work hard on your college degree
The competition is searching for the brightest and most talented individuals who have a passion for the fashion industry. Other than your interest in the fashion industry, the scholarship committee would like to see academic excellence within any field of study.
How the FSF Case Study Competition is Judged
Each year FSF announces a different scholarship board consisting of past winners and foundations representatives. The award is judged on an applicant's academic excellence, with the individual attaining a minimum GPA of 3.2 on a 4.0 scale. The board also analyzes the applicant's essay, checking if the prompts are accurately responded to and that the individual identifies how the fashion industry can develop. The scholarship board chooses winners mainly on their essays and the quality of the work they have submitted concerning the essay topic.
Why We Love the FSF Case Study Competition
FSF provides internships and full-time jobs
The competition winners have access to internships and full-time jobs through partner companies with FSF, providing scholars with crucial support in building their careers.
Winners choose their mentors
Through the FSF Mentor Program, scholars are provided fundamental support during the year of their award. Scholars are also allowed to choose who they would like their mentor to be during the year.
Applicants do not show financial need
As this competition is open to individuals from all demographics and socio-political backgrounds, applicants do not need to show financial need to apply for the scholarship.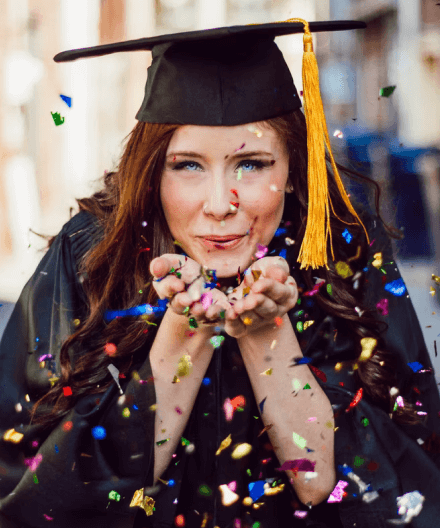 5 Facts About FSF Case Study Competition
The competition grants $1 million in awards
The FSF Case Study Competition grants students $1 million dollars in awards each year.
FSF was founded in 1937
Starting as the Young Menswear Association (YMA) in 1937, FSF has evolved into the oldest and foremost fashion-orientated education nonprofit in the US.
FSF awarded 120 scholarships in 2021
FSF saw its highest number of scholarship recipients in 2021, with 120 awardees.
All FSF scholars were placed in fashion companies
2021 saw 100% of all FSF scholars find jobs at fashion companies, boasting the highest employment rate after study of any foundation.
FSF has strong pool of corporate sponsors
FSF has multinational corporate sponsors such as Burlington Stores, Levi Strauss & Co., Nike, Ralph Lauren, etc.