Welding Training Scholarship
$3,000–$6,000
Award Amount
3/1/2023
Submission Deadline
Explore Similar Scholarships
College Major:
Location:
The American Welding Society (AWS) Foundation was established in 1989 with the aim of ensuring the growth and development of the welding industry. One of the ways it seeks to achieve this is through its numerous annual scholarship programs which sponsor students pursuing programs in the welding field.
Under its Welding National Scholarship program, there are over 130 donor-funding scholarships of between $3,000 – $6,000, and a collective amount of $600,000. These scholarships are open to individuals who are enrolled in welding — or related — programs at academic institutions in the US.
There are various scholarships under the National Scholarship program, so candidates should adhere to the specific instructions for their chosen scholarship. Generally, applicants are expected to provide two letters of recommendation and their grade transcripts. AWS is looking for students who possess academic merit, passion for the field, good moral standing, and financial need.
Key Information of Welding Training Scholarship
Study Details
Country of Study
United States
Scholarship Details
Intended Level of Study
Any
Award Amount
$3,000–$6,000
Welding Training Scholarship Timeline
December 2022
Applications Opening Date
Applications open on December 1.
March 2023
Submission Deadline
The submission deadline is on March 1.
July 2023
Awards Announcement Date
Winners are announced in July.
Scholarship Eligibility
To be eligible to apply, applicants must meet the following criteria.
Eligible Grade: All
Maximum Age: Any
Required GPA: 2.5
Geographic Eligibility: United States
Gender: Any
Race/Ethnicity: Any
Application Requirements
Here's what you need to submits besides your application.
Recommendation letters
Grade transcript
Financial Information
How to ace the Welding Training Scholarship
1
Choose wisely
Make sure you go through the list of scholarships, read through each one, and choose which one to apply to wisely. You should pick the scholarship you think you have the best chance of winning. This means your qualifications should be significantly higher than their minimum requirements.
2
Tell your story
Why are you interested in this career path? Why do you think you would be great at it? What do you hope to do with your degree? Your personal statement in the application form should highlight all of these as clearly and sincerely as possible.
3
Don't wait till the last minute
After you've decided who you want to write your reference letters, make sure you ask them well before the deadline. You should also arrange for your grade transcripts early. Once the deadline has passed, no exceptions will be made for submission.
4
Review your application
Go through the requirements one more time to make sure you have followed all instructions. Proofread your application and make the necessary corrections. Ensure you turn in a perfect application.
How the Welding Training Scholarship is Judged
The AWS Foundation Education Scholarship Committee will assess all candidates' applications to ensure they have met the requirements for their specific scholarship. Candidates should demonstrate exceptional academic ability, passion for their career, and good character. Some scholarships also require that candidates demonstrate financial need. In that case, students will need to fill in a FAFSA Student Aid Report.
Why We Love the Welding Training Scholarship
Many options to choose from
There are several sponsors with different eligibility requirements, so interested students can pick the ones that best suit them. Some don't even require a minimum GPA.
There's more than one reference
Applicants are required to submit two reference letters to demonstrate the students' character, abilities, and activities.
It applies to various types of institutions
Students in four-year undergraduate programs at universities, vocational schools, technical colleges, or community colleges can apply as long as they are pursuing a relevant program.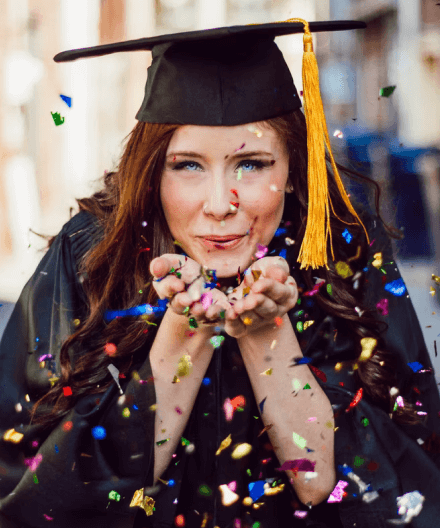 5 Facts About AWS Welding National Scholarships
Awards are sent directly to institution
The scholarship awards are sent directly to the recipient's academic institutions.
The scholarship is strictly for tuition
The scholarship can only be applied to tuition, books, and other academic materials.
The scholarship fund grows every year
The number, and value of national scholarships granted by AWS grows every year as more sponsors come on board.
AWS has sponsored over 11,000 students
Since 1993, AWS has provided scholarships for more than 11,000 students.
Annually provides millions in scholarships and grants
AWS provides research grants and scholarships worth millions of dollars every year.