Frederick Douglass Bicentennial Scholarship
1/13/2023
Submission Deadline
Explore Similar Scholarships
Location:
Demographic:
Grade Level:
Tony Signor established this scholarship program to honor and celebrate the bicentennial of the birth of the significant African-American figure Fredrick Douglas. The Signore family funded the program to provide opportunities to outstanding males and females who attend accredited historically black colleges and universities (HBCUs).
The program awards two exemplary HBCU seniors, one female, and one male, who have portrayed high academic achievement, leadership skills, commitment to community service, and financial need. Each receives a $10,000 scholarship.
The students must provide two recommendation letters to apply, signifying how the applicant reflects values followed by Frederick Douglass and a transcript. The applicants would also have to write two essays focusing on their interests, career aspirations, and Fredrick Douglas's impact on them
Key Information of Frederick Douglass Bicentennial Scholarship
Study Details
Country of Study
United States
Specific Schools
HBCU Institutes
Scholarship Details
Intended Level of Study
Undergraduate
Frederick Douglass Bicentennial Scholarship Timeline
October 2022
Application Opening Date
Applications usually open on October 3.
January 2023
Submission Deadline
The submission deadline usually is on January 13.
February/March 2023
Awards Announcement Date
Winners are usually announced sometime in February or March.
Scholarship Eligibility
To be eligible to apply, applicants must meet the following criteria.
Eligible Grade: College Senior
Maximum Age: Any
Required GPA: 3.5
Geographic Eligibility: United States
Gender: Any
Race/Ethnicity: Black
Application Requirements
Here's what you need to submits besides your application.
Recommendation letters
Essay
Grade transcript
Financial Information
How to ace the Frederick Douglass Bicentennial Scholarship
1
Emphasize your engagement in community service
Include your contributions to community service in your application because that is an essential program requirement. You should be able to demonstrate your leadership and teamwork skills.
2
Have your application reviewed before submission
Such scholarships are competitive, so make sure your application is free from any grammatical errors, spelling mistakes, and plagiarism. Get it reviewed by a mentor or a trusted friend who can give you constructive criticism.
3
Write top-notch essays
The essay allows you to share more about yourself, your career aspirations, interests, and goals. Make sure you include all of these aspects, including your significant community involvement, leadership skills, and how you can make an impact in society. The second essay is more about Fredrick Douglas, so do proper research and mention relevant points. Don't just make things up; make sure they are backed up with references.
4
Submit relevant recommendation letters
The recommendation requires the faculty member to state how the applicant reflects and embodies the values endorsed by Fredrick Douglas. Ask your teachers to explain this point in-depth to increase your chances of winning.
How the Frederick Douglass Bicentennial Scholarship is Judged
Applicants are evaluated based on their academics, community engagement, essays, and financial needs. First, you need to have a minimum 3.5 GPA, so try and have a GPA above that to stand out. Next, make sure the essay is on-point and demonstrates community engagement. Finally, fill out the FAFSA form to demonstrate financial need.
Why We Love the Frederick Douglass Bicentennial Scholarship
It honors a great African-American figure
Frederick Douglas is an inspiration for many, one crucial figure of American history. This scholarship keeps him and instills his values and morals in the students.
It will continue till 2039
This program started in 2019 to honor one of the most transformative figures in America's history. It will be administered and headed by UNCF until 2039, for 20 years.
No gender preference
To overcome gender discrimination, the Frederick Douglass Bicentennial Scholarship Program awards both male and female candidates a $10,000 scholarship each.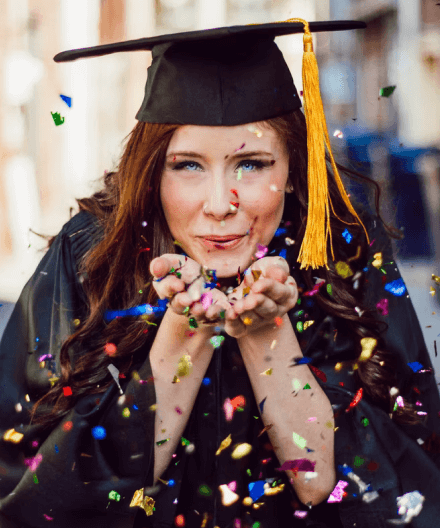 5 Facts About Frederick Douglass Bicentennial Scholarship
Applicants must be enrolled in any HBCU
To qualify, the candidates should be enrolled in a public or private four-year historically black college or university (HBCU).
Scholars can apply from all over the U.S
Applicants can apply from anywhere all over the U.S.A, which means more and more people have the chance to take part. Candidates have to be a U.S National, U.S citizen, or U.S permanent resident.
Applicants have to complete the FAFSA form
Since this scholarship is both need and merit-based, applicants must complete a Free Application for Federal Student Aid ("FAFSA") form to demonstrate their unmet financial needs.
The program is funded by the Signor Family
In order to honor one of the most important African-American leaders, and provide scholarship support to outstanding students, Tony Signore and his family funded his scholarship program.
The award is not just for tuition
Scholarship recipients can use the $10,000 for any expenses other than tuition, such as housing, textbooks, clothes, laptops, etc.