AICPA Fellowships for Minority Doctoral Students
5/31/2023
Submission Deadline
Explore Similar Scholarships
To ensure that CPAs of different backgrounds are visible in colleges and universities' classrooms, the AICPA Foundation offers a fellowship program. The American Institute of Certified Public Accountants Fellowship for Minority Doctoral Students seeks to increase the number of minority CPAs. The fellowship also aims at boosting the image of minority CPAs and increasing their dominance by being viewed as role models and mentors to young people.
The AICPA Foundation awards annual fellowships worth $12,000 to minority accounting students who have enrolled on a full-time basis. The fellowship is for students who are pursuing doctoral studies and have completed their masters or have at least three years of work experience. The successful applicants demonstrate their momentous potential to become accounting educators and consultants.
AICPA Fellowship is for students of Black or African American; Hispanic or Latino; Native American or Alaska Native; Native Hawaiian or Pacific Islander ethnicities. The fellowship targets students who are enrolled or enrolling in an AACSB, ACBSP, or IACBE accredited full-time doctorate program. Applicants need to be CPAs or plan to have a CPA license.
Key Information of AICPA Fellowships for Minority Doctoral Students
Study Details
Country of Study
United States
Scholarship Details
Intended Level of Study
Doctorate
AICPA Fellowships for Minority Doctoral Students Timeline
March 1, 2023
Application Opening Date
Applications usually open on March 1.
May 2023
Submission Deadline
The deadline for applications is usually May 31.
July 2023
Awards Announcement Date
Winners are announced by July.
Scholarship Eligibility
To be eligible to apply, applicants must meet the following criteria.
Eligible Grade: Doctorate
Maximum Age: Any
Required GPA: Any
Geographic Eligibility: United States
Gender: Any
Race/Ethnicity: Alaskan Native, Black, Hispanic, Native Hawaiian, Native North American, Pacific Islander
Application Requirements
Here's what you need to submits besides your application.
Essay
Grade transcript
School Verification
Recommendation letters
How to ace the AICPA Fellowships for Minority Doctoral Students
1
Ensure that you meet requirements
To apply for this fellowship, you first need to join the AICPA as a student affiliate member. From there you will be led to the fellowship application page where you need to submit a complete application with all the relevant details to be considered.
2
Submit supporting documents
Submit official academic transcripts or documents from each institution you have studied from. A degree and/or a CPA certificate will provide a strong ground for your application.
3
Have credible references recommend you
Have two confidential references sent out or attached to your application. Be sure to choose a faculty member and a CPA as your reference, they are both credible and will guide you in your application process.
4
Highlight your commitment to accounting
Applicants need to highlight their commitment to accounting by providing impressive academic records and demonstrating their academic achievement. Ensure to highlight your goals to be an educator or an exceptional consultant in the public accounting field.
How the AICPA Fellowships for Minority Doctoral Students is Judged
Applicants are judged based on their academic records and achievement. They are also evaluated on their work experience with regard to accounting and their ethnic background.
Why We Love the AICPA Fellowships for Minority Doctoral Students
For underrepresented groups
The AICPA Fellowship is for underrepresented minority students. The fellowship helps to change the narrative of the lack of education among black students and Hispanics by including them and giving them equal opportunities.
Postgraduate funding
The fellowship helps minority students to further their education and continue their studies. It helps the applicants pursue doctorate studies and broaden their academic and research horizons.
You join an outstanding association
The AICPA has an association of members from all walks of the accounting field. You get to be a member of this fellowship and benefit from the resources, information, and leadership provided in the association.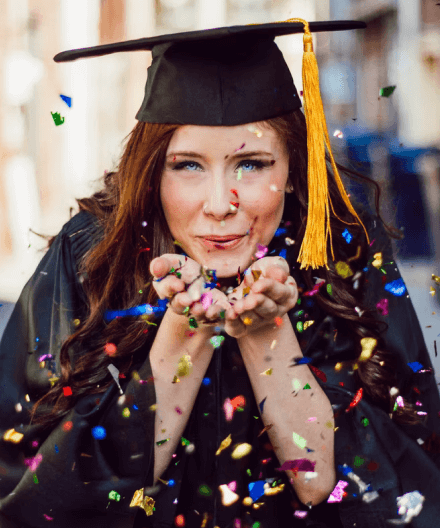 5 Facts About AICPA Fellowships for Minority Doctoral Students - AICPA Foundation
The AICPA has over 400,000 members
The AICPA is the largest association with over 400,000 members in 130 countries and provides educational guidance and materials for public accounting education.
AICPA has affiliate organizations
The AICPA has close ties and partners with the Accounting Research Association, AICPA Benevolent Fund, AICPA Insurance Trust, Beta Alpha Psi, etc.
No funding for virtual studies
Full-time or part-time online DBA or executive doctoral programs are not eligible for funding.
Applicants should not have a prior engagement
Applicants need not be in full-time employment, accept responsibility for teaching more than one course per semester, or spend more than a quarter of their time in volunteer or research assistant work.
AICPA has an association
American Institute of Certified Public Accountants has an association with the acronym Association of International Certified Professional Accountants (AICPA).