Rooted in Science Scholarship
$5,000–$10,000
Award Amount
3/7/2023
Submission Deadline
Explore Similar Scholarships
Procter & Gamble (P&G) and CVS Health, in collaboration with UNCF, have created the Rooted In Science Scholarship Program, sponsored by Pantene Gold Series and Head & Shoulders Royal Oils.
The Rooted In Science Scholarship program will provide need-based scholarships to Black students pursuing a degree in a STEM-related discipline. Selected recipients must be college juniors or seniors. Each year, approximately 20 students are awarded $10,000 each over two years, for a total of $200,000 each round.
A $5,000 scholarship will be awarded to selected juniors, which will be renewable in their senior year. A one-time $10,000 prize will be awarded to selected seniors. Applicants enrolled in an HBCU will be given priority. The award money will be distributed during the academic year.
Key Information of Rooted in Science Scholarship
Study Details
Area of Study
Biology
Chemical Engineering
Chemistry
Mechanical Engineering
Country of Study
United States
Scholarship Details
Intended Level of Study
Undergraduate
Award Amount
$5,000–$10,000
Rooted in Science Scholarship Timeline
January 2023
Application Opening Date
The applications usually open in January.
March 2023
Submission Deadline
The submission deadline is in early March.
June 2023
Awards Announcement Date
Successful winners are usually notified on June 30.
Scholarship Eligibility
To be eligible to apply, applicants must meet the following criteria.
Eligible Grade: College Junior – College Senior
Maximum Age: Any
Required GPA: 3
Geographic Eligibility: United States
Gender: Any
Race/Ethnicity: Black
Application Requirements
Here's what you need to submits besides your application.
Grade transcript
Recommendation letters
Essay
Financial Information
Video Submission
How to ace the Rooted in Science Scholarship
1
Strive for academic greatness
On a 4.0 scale, you must have a minimum cumulative grade point average (GPA) of 3.0. Make sure your academic transcripts are in good shape because you will be asked to submit them.
2
Enrol in a STEM-related major
Be enrolled in biology, chemical engineering, chemistry, or mechanical engineering program.
3
Develop your leadership abilities
Some of the criteria for Henkel Scholarship acceptance include school and community leadership. As a result, it's a good idea to start constructing or improving them.
4
Before submitting your application, have it reviewed
You boost your chances of finally having a distinctive, high-quality, and well-written application by requesting that your instructors and academic mentors evaluate your materials. Letters of recommendation from a professor, advisor, or faculty member is also required
How the Rooted in Science Scholarship is Judged
Students are chosen for the scholarship based on their academic performance, financial need, leadership in school and community, and a character essay.
Why We Love the Rooted in Science Scholarship
The scholarship aims towards Black empowerment
The program intends to enable Black college students to continue pursuing STEM programs and career prospects at a faster speed.
The scholarship promotes industry inclusivity
The program intends to reverse the tendency of Black professionals in STEM to be underrepresented.
Mentorship for black scientists in STEM
Scholarship grants are meant to assist college students with the costs of pursuing their degrees.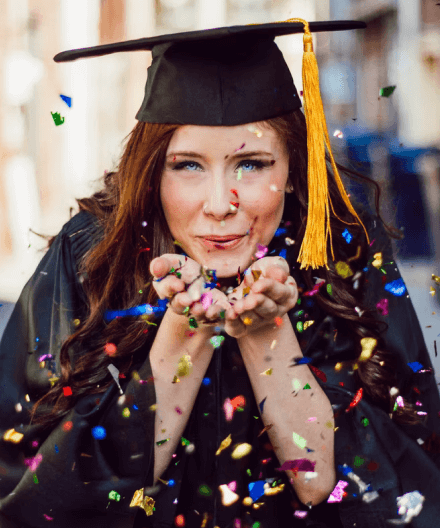 5 Facts About Rooted in Science Scholarship
Scholarship is awarded only to Black students
The scholarship program is specifically for Black students.
Only awarded to 20 scholars
Rooted in Science Scholarship awards 20 students to pursue degrees in STEM
The scholarship is renewable in senior year
A $5,000- stipend will be awarded to selected juniors, which will be renewable in their senior year.
It is need-based
The program provides need-based academic scholarships to African American women in their junior year of college who are pursuing a STEM-related degrees.
It has core partnerships
P&G, in collaboration with CVS and UNCF, will grant up to $200,000 in additional scholarships to African American women pursuing STEM degrees at HBCUs and UNCF-member schools.