Arcadis Scholarship
12/20/2022
Submission Deadline
Explore Similar Scholarships
American Water Works Association (AWWA) seeks to contribute to the advancement of the water service industry by investing in students. Its Arcadis Scholarship program — established by Arcadis and administered by AWWA — specifically aims to build a diverse and inclusive workforce in the water industry.
The $5,000 scholarship is open to students from underrepresented racial and ethnic minority groups: Black, Latinx, American Indian, or Alaska Native. The students should be pursuing graduate-level programs in STEM fields, such as science, technology, engineering, and mathematics. The students must be studying at accredited universities in the U.S., Canada, or Mexico.
The association is looking for an exceptional minority student who demonstrates leadership potential in the water service industry.
Key Information of Arcadis Scholarship
Study Details
Area of Study
Engineering
Mathematics
Science
STEM
Technology
Country of Study
Canada
Mexico
United States
Scholarship Details
Intended Level of Study
Postgraduate
Arcadis Scholarship Timeline
October 2022
Applications open
Applications open around October.
December 20, 2022
Application deadline
All applications must be submitted by December 20.
January 10, 2023
Submission of recommendation letters
All recommendation letters must be received by the scholarship committee by the following January.
Scholarship Eligibility
To be eligible to apply, applicants must meet the following criteria.
Eligible Grade: Graduate
Maximum Age: Any
Required GPA: Any
Geographic Eligibility: Canada, Mexico, United States
Gender: Any
Race/Ethnicity: Alaskan Native, Black, Hispanic, Native North American
Application Requirements
Here's what you need to submits besides your application.
How to ace the Arcadis Scholarship
1
Tell your story
Why are you interested in the water service industry? What makes you stand out from other candidates? How do you hope to impact your community with your degree? Avoid abstractions; make it personal.
2
Choose the best references
The people who write your recommendation letters should know you well enough to speak to your outstanding qualities and achievements. Also, ensure you reach out to them early enough so they don't miss the email prompts or deadline.
3
Don't procrastinate
Start your application as early as possible. Don't leave anything till the last minute, so you don't miss the deadline and also, so you have enough time for review.
4
Review your application
Go through the application thoroughly from top to bottom. Get rid of any mistakes or grammatical blunders you may have made. You could also have a friend or family member look at it.
How the Arcadis Scholarship is Judged
The top candidate is selected based on their academic merit, leadership potential, character, community service, and commitment to a relevant career path.
Why We Love the Arcadis Scholarship
It's open to international students
International students enrolled in universities in North America are also eligible to apply for the scholarship.
It applies to a broad range of disciplines
STEM is a very broad and diverse field, so applicants don't have limited options for whatever program they hope to use the scholarship for.
Winner receives some publicity
The scholarship winner is featured in a press release that speaks about the award, the scholar, and why they were selected. Such publicity could be really helpful to the scholar if they get noticed by the right people.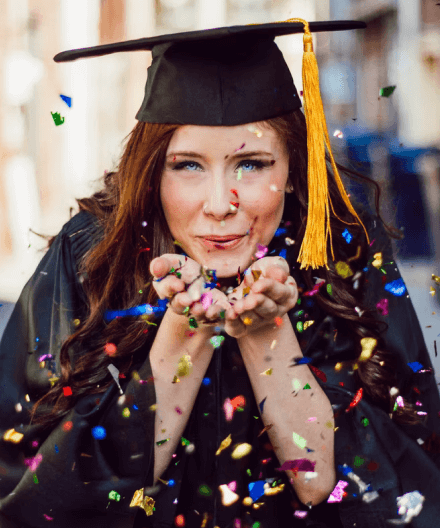 5 Facts About Arcadis Scholarship
Funds are disbursed to the institution
The scholarship funds are sent directly to the scholar's institution.
AWWA has tons of scholarships
The American Water Scholarship is just one of more than 17 active scholarship programs offered by the association.
AWWA has 51,000 members
With such a large membership, AWWA is the largest organization of water supply professionals.
Arcadis is over a century old
The environmental engineering company was founded in 1888.
Arcadis is a massive multinational company
With its base in the Netherlands, Arcadis currently operates in 39 other countries and has over 20,000 employees.