Melville Alexander Eberhardt Memorial Fund
3/31/2023
Submission Deadline
Explore Similar Scholarships
Location:
Grade Level:
The Pittsburgh Foundation established the Melville Alexander Eberhardt Memorial Fund scholarship to offer financial aid to high school seniors who are prepared to enroll in any course of their choice in the United States of America. The award amounts to $4,000 offered to one deserving student.
The scholarship ensures that the program benefits the Pennsylvania community both now and in the future. Its mission and objectives are to offer a professional and vibrant environment for those who are passionate about enhancing the standard of living in Pennsylvania and the communities nearby. It is a merit-based scholarship available to students who demonstrate financial need.
The program is administered by Scholarship America, the largest designer and manager of scholarship, and tuition assistance, among other education support programs for corporations, foundations, associations, and individuals in the U.S.
Key Information of Melville Alexander Eberhardt Memorial Fund
Study Details
Country of Study
United States
Scholarship Details
Intended Level of Study
Undergraduate
Vocational/Technical School
Melville Alexander Eberhardt Memorial Fund Timeline
January 2023
Application Opening Date

Applications are open on January 1.
March 2023
Submission Deadline
The submission deadline is on March 31.
June 2023
Awards Announcement Date
Winners are announced in June.
Scholarship Eligibility
To be eligible to apply, applicants must meet the following criteria.
Eligible Grade: High School Senior
Maximum Age: Any
Required GPA: 3
Geographic Eligibility: Pennsylvania
Gender: Any
Race/Ethnicity: Any
Application Requirements
Here's what you need to submits besides your application.
Grade transcript
Recommendation letters
Essay
Financial Information
How to ace the Melville Alexander Eberhardt Memorial Fund
1
Make a structural overview of your essay
Before you begin writing, highlight your key points and organize your thoughts into an overview. Then write your essay by expanding on each point from your outline.
2
Acquire all required documents early
For you to be eligible for the scholarship, the necessary documents must be acquired and uploaded to the scholarship website prior to the deadline.
3
Use clear, concise, and simple language
Throughout your essay, be sure to use language that is clear, concise, and easy to understand. Do not try to create an unnecessary impression by using too many complex words.
4
Get someone to review your application
Have someone critically review your application. You might find problems or typos you overlooked previously. In addition, you gain a new perspective on the way your application appears.
How the Melville Alexander Eberhardt Memorial Fund is Judged
The board of directors will ultimately decide which applicants will get scholarships, taking into account their academic performance, volunteerism, and financial need. Candidates must exhibit excellence, passion, and zeal for their objectives. This is not often established by expressing it, but rather by demonstrating the existence of such attributes via prior experience and success.
Why We Love the Melville Alexander Eberhardt Memorial Fund
For all fields of study
The scholarship is open to applicants in any field of study.
No age restriction
There is no restriction on age which makes it possible for young and old to apply for the scholarship.
No bias to those affiliated with sponsors
To apply for the scholarship, you do not need to be related to any members of the advisory committee.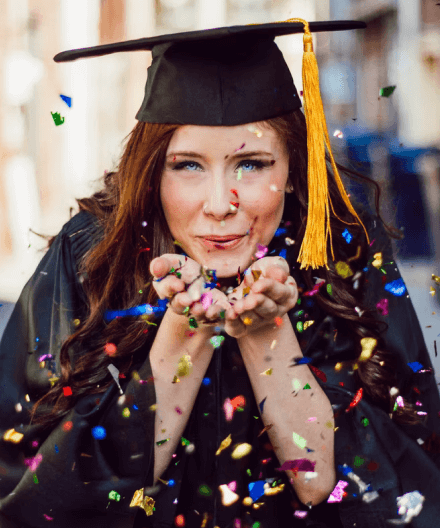 5 Facts About Melville Alexander Eberhardt Memorial Fund
GPA Requirement
Applicants must have a minimum GPA of 3.0 to qualify for the application process.
Applicants must show financial need
Proof of financial need is an important criterion for the scholarship, which applicants must be ready to show.
Geographic eligibility is Pennsylvania
 
The applicants must be a resident of Pennsylvania.    
Country of study is the U.S.
   
The college or university for study must be situated in the United States of America
It recognizes accredited universities only
The scholarship is only available to students attending an accredited university. It can be a two- or four-year accredited college or university.