Ed Stegner Natural Resource Scholarships
1/31/2023
Submission Deadline
Explore Similar Scholarships
Location:
Grade Level:
This Ed Stegner Natural Resource Scholarships program is created to provide financial aid to students in any of the five areas of natural resource management. The Conservation Foundation of Missouri Charitable Trust (CFMCT) sponsors this scholarship.
The CFMCT is a foundation created by the Conservation Federation of Missouri. They are concerned with college scholarships, grants, information dissemination, youth mentoring, and other natural resource-related programs.
The scholarship awards are worth $1,000 to each of the five specialties in natural resource management, including fishery, forestry, wildlife, parks and recreation, and soil and water conservation. Students residing in Missouri are encouraged to apply. Applicants must demonstrate financial need, academic excellence, work experience, and proof of enrollment.
Key Information of Ed Stegner Natural Resource Scholarships
Study Details
Area of Study
Conservation
Fisheries
Forestry
Natural Resources
Parks
Recreation
Wildlife Science
Country of Study
United States
Scholarship Details
Intended Level of Study
Undergraduate
Ed Stegner Natural Resource Scholarships Timeline
November 2022
Application Opening Date
Applications open on November 1.
January 2023
Submission Deadline
The submission deadline is on January 31.
Scholarship Eligibility
To be eligible to apply, applicants must meet the following criteria.
Eligible Grade: High School Senior – Undergraduate
Maximum Age: Any
Required GPA: Any
Geographic Eligibility: Missouri
Gender: Any
Race/Ethnicity: Any
Application Requirements
Here's what you need to submits besides your application.
Grade transcript
Short Answers
Present Work Experiences
Financial Information
How to ace the Ed Stegner Natural Resource Scholarships
1
Keep your grades up
You'll need to provide an official copy of your current school transcript to indicate your academic performance. You can make a request for your transcript from your school. Keep your grades up as they indicate how serious and committed you are to the field of study.
2
Explain how you'll use the scholarship
This is where you need to emphasize your need for financial aid and how this scholarship will help you pursue your academic dream. You can list other scholarships you're currently receiving. Also, you must provide a complete picture of your character, ambitions, and abilities. Explain your pursuit of your study of choice. Stay focused and get a second or third eye review from your mentor or instructor.
3
Provide your current résumé
You'll need to attach a résumé to your application to let the committee in on your background and professional experience. Include details about student society memberships as well as leadership positions held.
4
Complete your application form
You'll have to either fill out the form online or download a PDF application and input specific details. The details include your name, contact details, and academic details. All details provided must be accurate and most importantly, your financial information.
How the Ed Stegner Natural Resource Scholarships is Judged
Assessment is based on financial need, residency status, academic program, and study location.
Why We Love the Ed Stegner Natural Resource Scholarships
The scholarship supports those who require aid
This scholarship supports natural resource management students who need assistance to complete their academic fees, allowing access to higher education and career development for future unprivileged generations.
The award helps uplift the state
Through scholarships like this, residents of Missouri can be equipped with the skills required to utilize and protect the state's natural resources.
Supports the five specialties of the profession
The Ed Stegner Natural Resource Scholarship supports all five areas of natural resource management equally. This emphasizes the relevance of each specialty in the profession.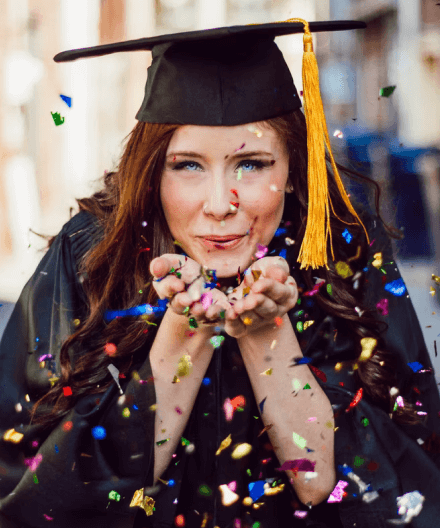 5 Facts About Ed Stegner Natural Resource Scholarships
For Missouri residents only
Applicants must be Missouri residents or enrolled in Missouri universities or colleges.
Source of funding
The scholarship is regularly sponsored through donations from the Foundation by Ed Stegner of Pilot Grove, Missouri, the person of honor.
Applicants can apply online or via mail
There are two ways you can apply for the Ed Stegner Natural Resource Scholarships. This first is online via the sponsor's portal; the other is via mail at the address provided on the sponsor's website.
You can only apply for one specialty
Applicants can only choose one specialty when applying for the Ed Stegner Natural Resource Scholarship. Multiple applications might lead to disqualification.
About Ed Stegner
Ed Stegner was known for his role in passing the 1/8th of 1% conservation sales tax to fund the Conservation Department's Design for Conservation program.