Dr. Joseph and Sonya Landholm Scholarship
9/1/2023
Submission Deadline
Explore Similar Scholarships
College Major:
Location:
Grade Level:
In 1994, the Scholarship Foundation for Nebraska Veterinary Medicine Students was established. Every year, the foundation awards scholarships to talented and competent students in Nebraska through its numerous programs, with the number and size of scholarships increasing each year.
To assist veterinary students and practitioners interested in obtaining certification in veterinary acupuncture, Dr. Joseph and Sonya Landholm created an endowment scholarship for the advancement of Veterinary Acupuncture in the NVMA Centennial Scholarship Foundation in 2001. Dr. Joseph and Sonya Landholm Scholarship awards scholarships of up to $4,500.
To enter the race for the prize money, all applicants need to do is fill out a form. The reward amounts cover costs incurred while obtaining certification. Compensation is only available for costs incurred after the application has been accepted. Veterinary students, who were born and raised in Nebraska, as well as licensed practitioners who are NVMA members, are eligible to apply.
Key Information of Dr. Joseph and Sonya Landholm Scholarship
Study Details
Area of Study
Veterinary Medicine
Country of Study
United States
Scholarship Details
Intended Level of Study
Any
Dr. Joseph and Sonya Landholm Scholarship Timeline
July 2023
Application Opening Date
Applications usually open on July 1.
September 2023
Submission Deadline
The submission deadline is on September 1.
Scholarship Eligibility
To be eligible to apply, applicants must meet the following criteria.
Eligible Grade: Undergraduate
Maximum Age: Any
Required GPA: Any
Geographic Eligibility: Nebraska
Gender: Any
Race/Ethnicity: Any
Application Requirements
Here's what you need to submits besides your application.
Essay
Short Answers
Present Work Experiences
How to ace the Dr. Joseph and Sonya Landholm Scholarship
1
Be genuine and concise
Make sure you submit authentic and relevant information while filling out information or answering questions on the application since any evidence of dishonesty will result in disqualification.
2
Review your application before submission
Make sure you answer all of the questions and provide all of your personal information correctly. The scholarship competition is tough, and a poor application might easily eliminate you from consideration.
3
Make a list of your accomplishments
Having a cheat sheet with your strengths, interests, and other distinguishing characteristics will make your application go much more smoothly; and filling out the form will be a breeze for you.
4
Put on a winning outfit
Dress as if you are a proud recipient of the award if you are chosen for an in-person or video interview.
How the Dr. Joseph and Sonya Landholm Scholarship is Judged
The committee chooses applicants at random. All questions must be answered truthfully, and the application form must be filled out. The awardees should express an interest in veterinary acupuncture training.
Why We Love the Dr. Joseph and Sonya Landholm Scholarship
Reduces the financial burden
Many students are required to work full-time to cover expenditures, which can be a significant strain and is a common reason for students dropping out. Winning relieves parents and kids of financial burdens while also providing students with the option to attend a top college.
Ease in application
It's as simple as filling out an online form and answering a few questions. This makes it simple to obtain tuition fees with no effort.
The awardees can concentrate on their studies
Many students find it difficult to devote time to learning due to the stresses of working and earning tuition money. Earning a scholarship allows you to concentrate on your studies, enhancing your chances of completing your studies and graduating on time.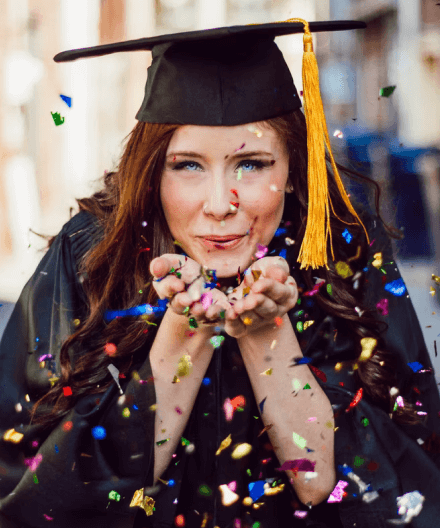 5 Facts About Dr. Joseph and Sonya Landholm Scholarship
The scholarship amount has increased
The first scholarship was awarded in 1996, the NVMA's centennial year. Annual scholarships have been given out since then, with the number and size of the grants growing each year.
Awards paid directly to school
The award is paid directly to schools where recipients are enrolled.
NVMA promotes its members online
The foundation has a personalized section where people can submit concise advertisements for equipment, practices, and job openings.
The foundation organizes an annual award
Every year, the Foundation honors people in Nebraska who are dedicated and continue to make beneficial contributions to the veterinary medicine industry.
Among the first certified veterinary acupuncturists
Dr. Landholm, a member of the National Veterinary Medical Association, who practiced in Lexington and Lincoln, Nebraska, was a pioneer in the area of veterinary acupuncture and one of the first licensed veterinary acupuncturists in the Midwest.