Distinguished Young Women Program
2/1/2023
Submission Deadline
Explore Similar Scholarships
Location:
Grade Level:
What do Good Morning America host Diane Sawyer, television broadcaster Deborah Norville, and Newhart actress Mary Frann all have in common? Besides being TV personalities, they were all participants — and winners — in the Distinguished Young Women Program.
Formerly "America's Junior Miss," Distinguished Young Women was founded in 1958 as a way to reward the accomplishments of high school senior women seeking to pursue higher education. While modest in its beginnings, Distinguished Young Women grew and remains today the largest and oldest scholarship program of its kind for high school girls.
With scholarship, leadership, and talent as its overarching theme, Distinguished Young Women has drawn over 765,000 young women to compete in the program at the local, state, and national levels. $106 million in cash scholarships has been awarded to deserving young women.
Key Information of Distinguished Young Women Program
Study Details
Country of Study
United States
Scholarship Details
Intended Level of Study
Undergraduate
Award Amount
$500–$30,000
Distinguished Young Women Program Timeline
January 2023
Application Open Date
Applications are open all year round.
February 2023
Submission Deadline
Each state has its own deadline for the year but they are generally around the end of February.
June 2023
National Finals
Once all state representatives are chosen they will compete in the finals in Mobile, Alabama where the winners for each category will be announced and the overall winner crowned.
Scholarship Eligibility
To be eligible to apply, applicants must meet the following criteria.
Eligible Grade: High School Junior – High School Senior
Age: 15 – 19
Required GPA: Any
Geographic Eligibility: United States
Gender: Women
Race/Ethnicity: Any
Application Requirements
Here's what you need to submits besides your application.
How to ace the Distinguished Young Women Program
1
Approach this competition as if you're auditioning to be its spokesperson
The entrant chosen as the Distinguished Young Women's National Representative serves exactly in this capacity: Even while embarking on her freshman year in college, she represents the program at numerous public and private functions, schmoozes with current and potential corporate sponsors, and promotes the program's "Be Your Best Self" platform in media appearances.
2
Be aware of the hidden judging criteria
According to past winner Carrie Colvin: "The judges, as well as looking at the five categories, look at the personality of the girl and her spirit … you have to represent the organization and what it stands for. It's just as much about your personality, spirit, and genuine attitude as it is about those other things."
3
Calm your nerves by practicing with friends and family
According to Carrie, a little practice and preparation go a long way to prepare for the impromptu speaking portions. She says to keep in mind that "the judges are simply looking for a girl who is well informed and can speak plainly about herself and her surroundings. There is no pressure to sound like a politician or professional speaker!"
How the Distinguished Young Women Program is Judged
Contestants are evaluated based on five main categories: Scholastics (25%), Interview (25%), Talent (20%), Fitness (15%), and Self-Expression (15%). Their scholastics are judged separately by a judge with an educational background. The judges focus on the other four categories and score contestants on a scale of 1 to 10. Scores are calculated for each category by tallying all the judge's scores and weighting them based on the category's weight, for example, fitness is only 15% so the total will be multiplied by 1.5 to get the score.
Why We Love the Distinguished Young Women Program
Not only the winner is awarded
There are 50 prizes awarded, so even if you don't win the entire competition, you can still win money to put towards your college education.
DYW get Life Skills mentoring
Part of the program is the Life Skills Workshops where participants are given valuable tips on a variety of topics such as interviewing and managing their finances.
Friends for life
The Distinguished Young Women's program brings the competitors to Mobile, Alabama for two weeks so the contestants can get to know each other and learn life skills in hands-on classes. Not only can you make friends for life, but these are also the future leaders of their industries, a winning combination in our opinion.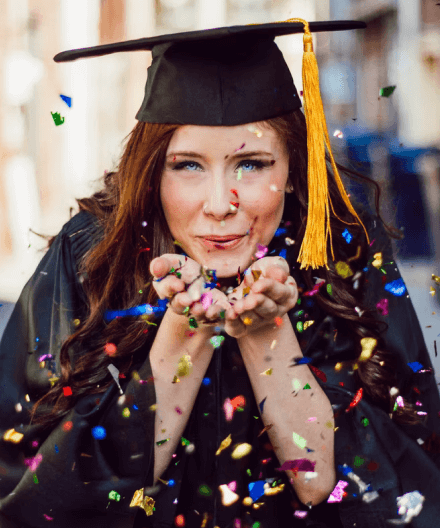 5 Facts About Distinguished Young Women
It's not a beauty pageant
The contest switched its name from America's Junior Miss to Distinguished Young Women to avoid the beauty pageant stereotype.
It was created to promote azaleas
Originally the contest was held to promote the azaleas in bloom along the Gulf Coast.
It's free
Entry to the contest is always free, always.
DYW relies on sponsors and donations
Distinguished Young Women is sponsored by several businesses and uses donations to fund a variety of scholarships.
Distinguished Young Women is committed to diversity
The organization has set up its own Diversity, Equity, & Inclusion Council with the mission to promote diversity and inclusivity.