American Nurses Association/OJIN Nursing Scholarship Fund
12/31/2022
Submission Deadline
Explore Similar Scholarships
College Major:
Location:
Grade Level:
Every year, Kent State University offers the American Nurses Association/OJIN Nursing Scholarship Fund. It is one of the various forms of support given to nursing students. This, in particular, consists of a $2,500- award.
To apply, students must create a user on the university's scholarship platform and complete the questions that are requested. Other requirements include being a sophomore, having a minimum GPA of 3.25, and writing a 500-word essay (words maximum).
Kent State University makes every attempt to deliver information that is accurate, timely, and current. However, the university retains the right to alter any statement without prior notification if institutional, national, or state laws, rules, or regulations change.
Key Information of American Nurses Association/OJIN Nursing Scholarship Fund
Study Details
Country of Study
United States
Specific Schools
College of Nursing, Kent State University
Scholarship Details
Intended Level of Study
Undergraduate
American Nurses Association/OJIN Nursing Scholarship Fund Timeline
January 2023
Applications Opening Date
Applications open on January 1.
December 2023
Submission Deadline
The submission deadline is on December 1.
Scholarship Eligibility
To be eligible to apply, applicants must meet the following criteria.
Eligible Grade: College Sophomore
Maximum Age: Any
Required GPA: 3.25
Geographic Eligibility: United States
Gender: Any
Race/Ethnicity:
Application Requirements
Here's what you need to submits besides your application.
How to ace the American Nurses Association/OJIN Nursing Scholarship Fund
1
Check the OJIN discussions
A peer-reviewed, online journal called OJIN discusses contemporary issues affecting nursing practice, research, education, and the larger healthcare industry. You must be familiar with the topics covered in this post in order to apply for this scholarship because you will be required to write an essay on the topic.
2
Take your time writing
It is crucial that you be sincere and show that you have an understanding of the subject matter as well as the ability to think critically. Don't submit anything without spending the appropriate time reviewing it thoroughly before doing so.
3
Follow the guidelines
Keep in mind that the essay's word limit is 500. Then, put them down clearly and concisely, using your strongest arguments. Avoid going overboard because doing so can lose your eligibility.
4
Check the application periods
Check the dates carefully and make sure you have the time to dedicate to completing all the prerequisites before considering applying.
How the American Nurses Association/OJIN Nursing Scholarship Fund is Judged
The scholarship application's completeness and timeliness will be taken into consideration, along with the essay's quality and the student's overall GPA.
Why We Love the American Nurses Association/OJIN Nursing Scholarship Fund
Its willingness to assist
Kent State University makes an effort to simplify the financial aid application process as much as feasible. Several groups of students can now afford to pursue their ambition of becoming a nurse thanks to their services and scholarship programs.
The institution offers many options
You can get all the financial aid you need from the student financial aid office. For further details on the many forms of financial help for which you could be eligible, including loans, grants, scholarships, federal work-study, or campus-based programs, visit their website.
Support for the nursing profession
A scholarship that supports those interested in nursing is one way to demonstrate concern for supporting future health researchers and practitioners.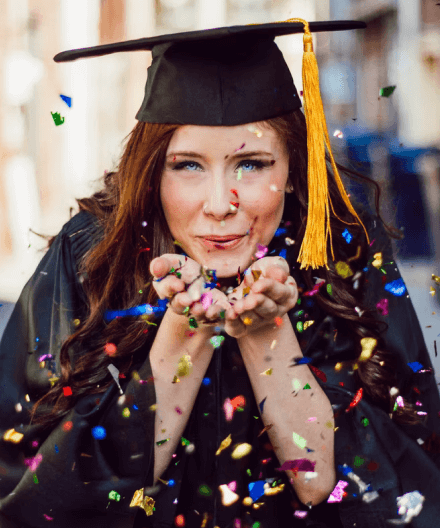 5 Facts About American Nurses Association/OJIN Nursing Scholarship Fund
Applicable at Nursing College of Kent State University
Only nursing students at Kent State University can apply.
Only sophomore students are eligible
Applicants must be in their sophomore year.
Financial need not required
Applicants need not demonstrate financial need to apply.
It is nonrenewable
The program is a one-time award for sophomore students.
The priority of Kent State University
A foundational element of a student-first environment is attention to academic excellence and student success.