Charlotte Mecklenburg Emergency Services Scholarship
3/3/2023
Submission Deadline
Explore Similar Scholarships
College Major:
Location:
Grade Level:
The Charlotte Mecklenburg Emergency Services Scholarship supports students who are interested in pursuing or are currently pursuing an undergraduate degree program to pursue a career in emergency services careers and related medical/healthcare professions. Areas of study include and are not limited to, studies in emergency medical science, emergency medical technician (EMT), paramedic, firefighting/fire science, law enforcement, and emergency management.
Applicants must be legal residents of North Carolina, plan to be enrolled or are currently enrolled in a full-time accredited degree program, and have a minimum of 2.5 cumulative GPA.
The Foundation For The Carolinas manages the endowment fund and awards from $500 to $2,500 to two recipients. The scholarship fund is paid directly to the recipients' colleges or institutions in mid-June.
Key Information of Charlotte Mecklenburg Emergency Services Scholarship
Study Details
Area of Study
Emergency Services
Law Enforcement
Nursing
Country of Study
United States
Scholarship Details
Intended Level of Study
Undergraduate
Charlotte Mecklenburg Emergency Services Scholarship Timeline
December 2022
Application Opening Date
Applications open on December 2.
March 2023
Submission Deadline
The submission deadline is on March 3.
Scholarship Eligibility
To be eligible to apply, applicants must meet the following criteria.
Eligible Grade: High School Graduate – Undergraduate
Maximum Age: Any
Required GPA: 2.5
Geographic Eligibility: North Carolina
Gender: Any
Race/Ethnicity: Any
Application Requirements
Here's what you need to submits besides your application.
Grade transcript
School Verification
How to ace the Charlotte Mecklenburg Emergency Services Scholarship
1
Demonstrate interest
A good way to put yourself ahead is by gaining leadership or volunteer experience and engaging in activities that demonstrate your passion for a career in emergency services.
2
Start the application process right away
You should start the application process as soon as possible. This will allow you enough time to acquire all necessary documents and complete all forms. Have everything organized and planned to avoid any last-minute complications.
3
Provide proof of financial need
The scholarship is awarded based on financial need. Only apply if you can prove that finance is a barrier to getting a degree in education.
4
Reach out to past winners
It is always advisable to reach out to past scholarship winners for advice and guidance if possible. They will give you insights into how they won the award. Also, get your materials checked and reviewed by your mentors, instructors, and advisors to avoid any unforeseen mistakes.
How the Charlotte Mecklenburg Emergency Services Scholarship is Judged
The scholarship selection committee reviews all applications and selects recipients based on the availability of funds and how competitive applications are.
Why We Love the Charlotte Mecklenburg Emergency Services Scholarship
Multiple scholarships
Applicants are allowed to submit multiple applications for any of the scholarships the Foundation For The Carolinas offers to allow more chances of winning.
Supports a career in emergency services
Emergency services play a very important role in society and healthcare delivery. This scholarship ensures that careers like theirs that are often ignored get the funding for education.
Scholarship fund coverage
The scholarship fund can be used to pay for tuition, books and supplies, accommodation, and other miscellaneous school expenses for the academic year it was awarded.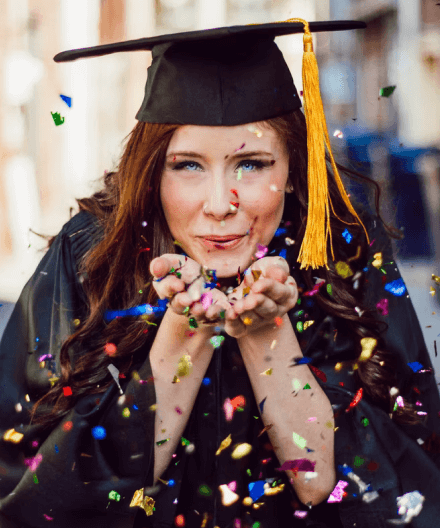 5 Facts About the Foundation for the Carolinas
Foundation for the Carolinas (FFTC)
Established in 1958, Foundation For The Carolinas is one of the largest community foundations in the U.S.
FFTC Scholarships
FFTC manages more than 150 scholarships, supporting students through various stages of education; they usually open in early December.
Grants and community initiatives
Aside from scholarships, the FFTC also focuses on community initiatives addressing pressing issues like improving public education, providing affordable housing, and supporting veterans.
County regions
The Foundation for the Carolinas covers ten counties in North Carolina: Cabarrus County, Cleveland County, Davidson County, Iredell County, Lincoln County, Mecklenburg County, Richmond County, Rowan County, Stanly County, and Union County; and three counties in South Carolina: Cherokee County, Lancaster County, and York County.
Carolina Theatre
The FFTC is renovating the Carolina Theatre, which was built in 1927 but has been vacant for a while, in Charlotte as part of its community initiatives.