Cameron Impact Scholarship
$20,000–$50,000
Award Amount
9/9/2023
Submission Deadline
Explore Similar Scholarships
Location:
Grade Level:
The Cameron Impact Scholarship is a merit-based scholarship program awarded to 10-15 undergraduate students annually. The scholarship covers complete expenses for a four-year program and selects students scoring high in academics, extracurricular activities, community service, and leadership skills.
The Cameron Impact Scholarship program was started in 2017. Students can make use of two different application windows: the early or regular application. The scholarships are available for all U.S. citizens who meet the GPA criteria, as it is not targeted at any particular group.
The scholarship amount awarded ranges from $20,000 to $50,000, which will cover all educational requirements for a four-year program including books and tuition fees. The awardees will be selected after the final interviews are done with all the shortlisted candidates.
Key Information of Cameron Impact Scholarship
Study Details
Country of Study
United States
Scholarship Details
Intended Level of Study
Undergraduate
Award Amount
$20,000–$50,000
Key moments in
February 1, 2023
Application Opening Date
Applications usually open in February.
May 20, 2023
Early Application Deadline
Applicants looking for an early submission can apply before this date.
September 9, 2023
Regular Application Deadline
This is the last date to apply.
December 2023
Award Announcement
After interviews of 100 shortlisted candidates, the winners will be finalized and informed in December.
Scholarship Eligibility
To be eligible to apply, applicants must meet the following criteria.
Eligible Grade: High School Freshman – High School Senior
Maximum Age: Any
Required GPA: 3.7
Geographic Eligibility: United States
Gender: Any
Race/Ethnicity: Any
Application Requirements
Here's what you need to submits besides your application.
Recommendation letters
Grade transcript
How to ace the Cameron Impact Scholarship
1
Apply at your earliest
A maximum of 3,000 applications will be accepted, so it might be too late if you wait for the deadline. Moreover, if you apply in the first phase, you may have a better chance of getting the attention of the selection panel.
2
Prepare for the interview
Take some courses about acing an interview and build your skills. As per the judging criteria, they are looking for strong academic results along with participation in extracurricular activities, community service, and leadership skills. Highlight these aspects during the interview.
3
Start planning and working now
Firstly, you need to ensure that your grades are above the required criteria, so your chances of getting shortlisted will increase. If you haven't participated in any community service or extracurricular activities, do it now to increase your chances.
4
Consider who your referees will be
The application requires two letters of recommendation. It's important that you choose people who understand who you are and will support what you've said in your application.
How the Cameron Impact Scholarship is Judged
Applicants will be judged on their academic performance and need to have a minimum 3.0 GPA. Students' leadership, extracurricular, and community involvement will be the most important judging criteria. Applicants wishing to pursue a career in government, military, non-profits, education, or public service will be given specific consideration.
Why We Love the Cameron Impact Scholarship
It's purely based on merit
High-performing students get a chance to pursue the qualification of their choice, as the scholarship is based on academic achievement.
There's ample time to prepare and apply
The applications are open twice in the year, so if you don't have any documents ready, need to prepare, or participate in activities of note, you have time.
You will do an interview before selection
The shortlisted candidates will have to go through an interview process, allowing them to put their case forward in the best way and also develop interview-related skills for the future.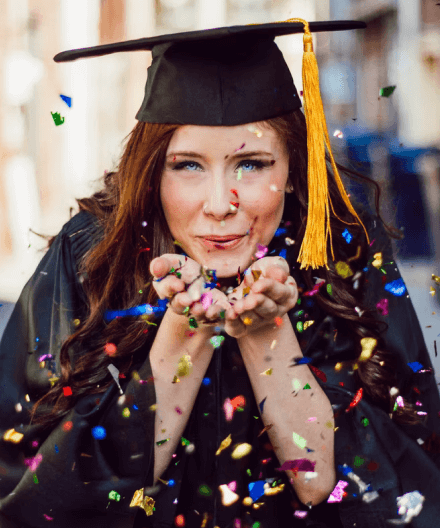 5 Facts About the Bryan Cameron Education Foundation
It was formed in 2015
The Bryan Cameron Education Foundation was established in 2015, and since then has worked towards supporting young leaders of tomorrow.
There have been six successful classes
As of 2022, there have been six classes of Cameron Impact Scholarship winners and we're sure there will be many more.
Bryan Cameron had a successful career
The foundation's founder, Bryan Cameron, has had a successful career in asset management and is a known philanthropist.
They give back to society
Bryan Cameron has himself benefitted from people and institutions who invested in his education. He formed this foundation to benefit others in the same way.
It's a tight-knit community of achievers
Bryan Cameron Education Foundation holds several events and keeps its alumni in touch, so new scholars can benefit from their experience.