D. Colman Witte Scholarship
3/1/2023
Submission Deadline
Explore Similar Scholarships
College Major:
Location:
Grade Level:
The Philadelphia Foundation, founded in 1918, has been continuously supporting the community by way of charity and philanthropic activities. In its continuing effort to make the community a better place to live in, the foundation has offered scholarships in large numbers to meritorious but needy students.
Understanding the aspirations for different career choices and interests in our lives the D. Colman Witte Scholarship is awarded to students pursuing studies in art, architecture, and interior design.
The scholarship fund, dating back to 1957, aims at supporting higher education in the community. The foundation offers more than 200 scholarships annually to deserving students.
Key Information of D. Colman Witte Scholarship
Study Details
Area of Study
Architecture
Arts
Interior Design
Country of Study
United States
Scholarship Details
Intended Level of Study
Undergraduate
D. Colman Witte Scholarship Timeline
January 2023
Application Open Date
Applications open on January 1.
March 2023
Submission Deadline
The submission deadline is on March 3.
July 2023
Awards Announcement Date
Winners are announced in July.
Scholarship Eligibility
To be eligible to apply, applicants must meet the following criteria.
Eligible Grade: High School Senior – Undergraduate
Maximum Age: Any
Required GPA: 2.75
Geographic Eligibility: United States
Gender: Any
Race/Ethnicity: Any
Application Requirements
Here's what you need to submits besides your application.
Financial Information
Grade transcript
Portfolio
How to ace the D. Colman Witte Scholarship
1
Focus on contemporary art
The way to impress judges is to focus on issues related to current cultural issues in the community you live in. Meaningful real-life problems depicted by your art and the way you view it will make it appealing and interesting to the panel of judges.
2
Community involvement
The Philadelphia Foundation has a strong need to see your involvement with your community so highlighting your work to reflect your active participation in issues of concern and providing practical solutions will stand you in a good lead over the others.
3
Presentation of your artwork
Present your works of art in the most professional manner. The artwork images should be clear, and detailed, with an excellent choice of color, the subject matter, and the right choice of material.
4
Establishing your need for funds
The scholarship award is based on a mix of both merit- and need-based. Establishing your need for funds for the judges is very important. Career ambitions in art, architecture, or interior design are challenging and take longer than other professionals. Many of the artists are freelance and scholarships are more useful than loans as there is no need to pay it back.
How the D. Colman Witte Scholarship is Judged
The panel of judges selects candidates on the basis of their transcripts, the institution they are currently enrolled in, financial need established by the FAFSA, and the ten images of works. As this is a community-oriented organization institutes based in Philadelphia are given more preference.
Why We Love the D. Colman Witte Scholarship
Total Number of scholarships
The amount and the number of scholarships awarded annually by the Philadelphia Foundation to deserving but financially weaker students in our community is an act of benevolence. The meritorious students can aspire to study in reputed institutions and fulfill their career ambitions.
Easy application process
The process of application is relatively easy with the GPA requirement of 2.75 as compared to many other scholarships which require a much higher cumulative GPA to be eligible to apply.
No application fee
The student is not required to pay any application fee. The award is a combination of merit- and need-based, where both are given weightage during selection. Most of the scholarships are merit-based and the financially weaker sections of society are overlooked.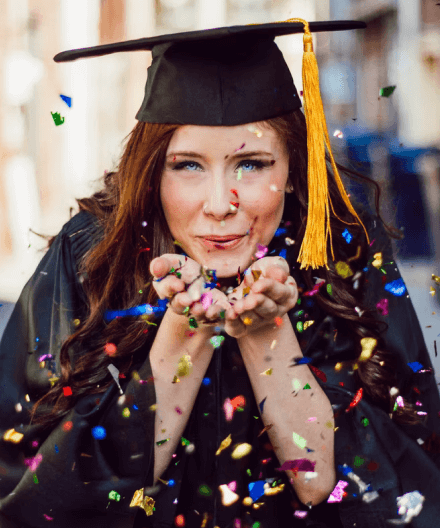 5 Facts About D. Colman Witte Scholarship
Over 200 scholarships available
More than 200 scholarships can be applied for by a single application form. If the eligibility criteria for different scholarships are fulfilled only one application by the candidate is required.
Minimal requirements
The application requires a transcript of school/college, the bills from schools to establish your need to pay fees, a copy of the FAFSA report, and ten images of the completed projects.
Philadelphia region only
Only those within the Philadelphia region can apply only for continuing their courses in art, interior design, or architecture.
Tax benefits
The Philadelphia Foundation is a community foundation offering its services for improving the lives of people through charitable and other social activities.
Endowment funds are better than investment funds
The scholarship funds of Philadelphia Foundations are endowed funds and not investment funds, giving the organizers the benefit and autonomy of using the funds forever.