Enterprise Holdings ROAD Forward Scholarship
5/19/2023
Submission Deadline
Explore Similar Scholarships
Location:
Demographic:
Grade Level:
In conjunction with United Negro College Funds, car rental service company Enterprise Holdings sponsors this scholarship. In 2020, Enterprise Holdings committed to $5 billion in donations, over five years, to organizations that focus on racial and social equity. ROAD stands for respect, opportunity, achievement, and diversity, which encapsulates what Enterprise hopes to achieve with the program.
UNCF is one of those foundations and awards the amount to African-American students. The judging committee selects seventy-two winners for the scholarship worth $12,222.22 each. Students must be first-generation college attendees.
The sponsor pays the award prize directly to the student's university to assist in tuition and other college expenses. They need to attend UNCF member schools and require financial aid.
Key Information of Enterprise Holdings ROAD Forward Scholarship
Study Details
Country of Study
United States
Specific Schools
UNCF Affiliated
Scholarship Details
Intended Level of Study
Undergraduate
Enterprise Holdings ROAD Forward Scholarship Timeline
February 26, 2023
Application Open Date
Applications usually open in February.
April-May 19, 2023
Application Submission Deadline
Applications usually close between April and May. Check the website for updated information and accurate dates.
July 2023
Award Announcement Date
The sponsor contacts the applicants with the application decision eight weeks after the deadline.
Scholarship Eligibility
To be eligible to apply, applicants must meet the following criteria.
Eligible Grade: High School Senior
Maximum Age: Any
Required GPA: 2.8
Geographic Eligibility: United States
Gender: Any
Race/Ethnicity: Black
Application Requirements
Here's what you need to submits besides your application.
Essay
Grade transcript
Recommendation letters
How to ace the Enterprise Holdings ROAD Forward Scholarship
1
Meet the application requirements
Before you decide to apply, check that you meet all requirements.
2
Apply with official transcript
The application requires either an official transcript or an unofficial transcript. We advise you to use an official transcript for credibility.
3
Make early contact with your recommender
Inform your recommender early enough about the scholarship. Go ahead and input your recommender's details on the application's page for them to receive the recommendation letter link.
4
Use grammar check software
We advise you to use word document apps with spelling and grammar error checks for writing your essay before transferring it to the application form. Also, use grammar check software to eliminate all errors.
How the Enterprise Holdings ROAD Forward Scholarship is Judged
The judging committee evaluates how well the applicant met the scholarship requirements listed on the application page, including their career interest.
Why We Love the Enterprise Holdings ROAD Forward Scholarship
More applicants receive the award
The sponsor will choose up to seventy-two applicants for the Enterprise Holdings ROAD Forward Scholarship.
An award dedicated to a good cause
Enterprise Holdings established ROAD to increase diversity in various fields and communities. The UNCF scholarship aims to provide opportunities and support to students who need it.
For tuition and other education expense
The scholarship sees first-generation Black/African American college students through college by assisting them with tuition fees and other school expenses.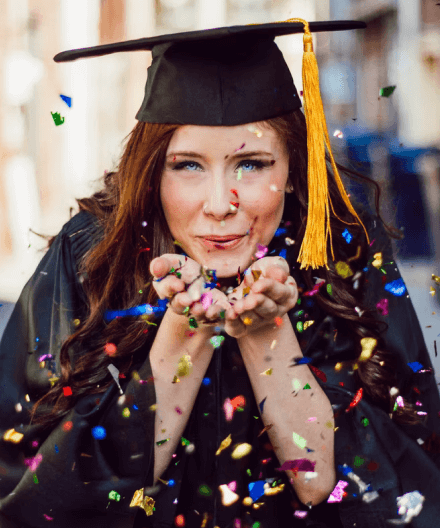 5 Facts About the Enterprise Holdings ROAD Forward Scholarship
Not for students in all U.S. schools
The scholarship is only for students in accredited UNCF member institutions.
Targets a specific ethnic group
The scholarship is for Black African Americans.
Only for first-generation students
Individuals, first in their direct family to attend college, are eligible for this grant.
Opportunity for renewal
Students must continue to meet the stipulated criteria in order to renew their status.
Best Employers for Women and Diversity
The sponsor, Enterprise Holdings, won the Forbes Best Employers for Women and the Forbes Best Employers for Diversity in 2021.