Colorado Garden Show Scholarships – Undergraduate and Graduate
$20,000–$60,000
Award Amount
3/15/2023
Submission Deadline
Explore Similar Scholarships
College Major:
Location:
Grade Level:
The Colorado Garden Show Undergraduate and Graduate Scholarships, offered by the Colorado Garden Foundation, cover the full cost of resident tuition, books, and fees for one academic year. A degree in horticulture, landscape horticulture, floristry, turf management, botany, entomology, plant pathology, landscape design, or landscape architecture must be pursued by the applicant.
Two scholarships are given out each year, one for a graduate student and another for an undergraduate student. Depending on the program and the institution, the amounts range from $20,000 to $60,000.
To be eligible, candidates must be enrolled in an accredited college in Colorado, have completed at least three semesters with a GPA of 3.0 or higher, and have passed two courses in soil science, turf culture, floristry, greenhouse management, arboriculture, or another plant science; in addition to at least one course in botany or horticulture.
Key Information of Colorado Garden Show Scholarships – Undergraduate and Graduate
Study Details
Area of Study
Agribusiness
Agriculture
Botany
Environmental Horticulture
Floriculture
Horticulture
Landscape Architecture
Landscape Design
Plant Sciences
Country of Study
United States
Scholarship Details
Intended Level of Study
Undergraduate
Postgraduate
Award Amount
$20,000–$60,000
Colorado Garden Show Scholarships – Undergraduate and Graduate Timeline
January 2023
Application Opening Date
Applications open on January 1.
March 2023
Submission Deadline
The submission deadline is on March 15.
Scholarship Eligibility
To be eligible to apply, applicants must meet the following criteria.
Eligible Grade: Undergraduate – Postgraduate
Maximum Age: Any
Required GPA: 3
Geographic Eligibility: Colorado
Gender: Any
Race/Ethnicity: Any
Application Requirements
Here's what you need to submits besides your application.
Recommendation letters
Grade transcript
Essay
Short Answers
Financial Information
How to ace the Colorado Garden Show Scholarships – Undergraduate and Graduate
1
Complete the application form
You must include your academic standing and the program you are enrolled in this paper along with your basic contact information. Before emailing it, double-check that everything is in order.
2
Show your passion and commitment
You must also include a description of your educational and professional objectives as well as a declaration of your financial need, which should include information about any additional scholarships or loans you have received as well as your living expenditures and projected annual school costs.
3
Request extra documents on time
Send a current transcript of grades, a financial aid officer's statement of your financial needs, and two faculty members' letters of recommendation. Keep in mind that these documents are issued by other entities, make sure you request them with enough time.
4
Send everything before the indicated date
Do not forget that if the organization receives your application after the deadline, it will not be considered. Therefore, keep an eye on the scholarship's official page for updates and other relevant information.
How the Colorado Garden Show Scholarships – Undergraduate and Graduate is Judged
Academic record, financial status, and commitment and focus on a career related to horticulture will be aspects taken into account by the juries when choosing the scholarship winners.
Why We Love the Colorado Garden Show Scholarships – Undergraduate and Graduate
It takes into account different levels
The fact that this grant is given each year to both undergraduate and graduate students is a huge benefit. Students of all academic levels gain from this.
Open to all students
The program is open to all students with no discrimination against age, gender, religion, ethnicity, race, etc. as long as requirements are met.
Resident support
Residents of Colorado state are given preference when receiving scholarships from the Colorado Garden Foundation. This promotes the growth of education in this area.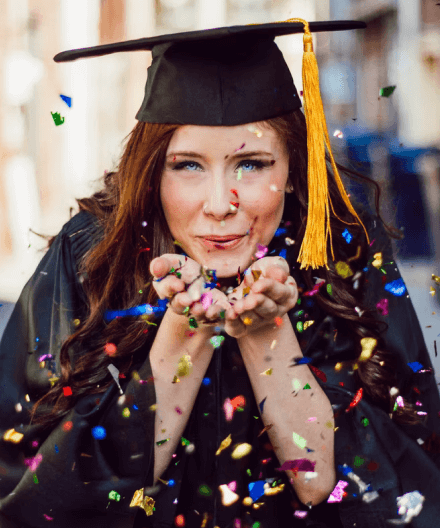 5 Facts about the Colorado Garden Foundation
Other scholarships
The Colorado Garden Foundation also offers other scholarships, among them, a full scholarship for a Colorado freshman.
The annual grant program
The group supports organizations involved in or closely associated with horticulture, as well as projects related to it – the emphasis is on education.
Colorado Garden Foundation' Grant Recipients
Denver Public Schools, Harvest Center, Horticultural Art Society, and Avodah Collective are a few organizations that have benefited from this assistance.
They award a major grant
The Colorado Garden Foundation awards an annual grant of up to $75,000.
For more than fifty years
The Colorado Garden Foundation has provided more than $11 million in grants to organizations around Colorado over many years.