Children and Youth Scholarships
5/1/2023
Submission Deadline
Explore Similar Scholarships
Location:
Grade Level:
The American Legion Department of Maine Foundation is a nonprofit charitable organization dedicated solely to philanthropic purposes, which includes providing donations to exempt organizations.
The American Legion, Department of Maine's objective is to offer resources to programs and services that will improve the lives of veterans, their families, children, and communities in Maine.
The Maine Legion Foundation's Children and Youth Scholarships provide financial assistance of up to $500 to young men and women who are residents of Maine who want to advance their education.
Key Information of Children and Youth Scholarships
Study Details
Country of Study
United States
Scholarship Details
Intended Level of Study
Undergraduate
Children and Youth Scholarships Timeline
January 2023
Application Open Date
Applications open on January 1.
May 2023
Submission Deadline
The submission deadline is on May 1.
August 2023
Awards Announcement Date
Winners are announced in August.
Scholarship Eligibility
To be eligible to apply, applicants must meet the following criteria.
Eligible Grade: High School Senior – High School Graduate
Maximum Age: Any
Required GPA: Any
Geographic Eligibility: Maine
Gender: Any
Race/Ethnicity: Any
Application Requirements
Here's what you need to submits besides your application.
Financial Information
Recommendation letters
Grade transcript
How to ace the Children and Youth Scholarships
1
Highlight your extracurricular activities
In your application, highlight all extracurricular activities and/or community service work you did, in which you demonstrate leadership. Explain the impact you had on your community or project subjects. Any honors, merits, and certificates are to be added as well if applicable. Such activities are highly preferred by judges.
2
Choice of references & early notifications
Your references or recommenders must be those who know you well enough to be willing to speak to your abilities and demonstrate why you make the perfect candidate for this scholarship. So, choose them wisely. Also, contact them and send them the required forms very early on to allow them enough time to complete them.
3
Keep your grades up
Maintaining a good academic record is always beneficial when it comes to scholarship applications. So work hard on keeping your grades up and maintaining a good GPA. Grades will be an indicator of how dedicated and serious you are.
4
State why you need the scholarship
Make sure you state why the scholarship is very important to you. Indicate if you are having financial issues, as those with financial challenges are given priority.
How the Children and Youth Scholarships is Judged
Applicants are evaluated on leadership, academics, community service, and financial need. Applicants are expected to be outstanding students who are both intellectually gifted and involved in their communities.
Why We Love the Children and Youth Scholarships
No discrimination
The program is open to Maine residents as long as they meet the scholarship requirements. The foundation supports equality and diversity with no discrimination against gender, race, ethnicity, religion, etc.
All fields of study are eligible
Applicants for the Maine Legion Children and Youth Scholarships have the option of choosing any field of study. The program is intended to encourage you to pursue higher education.
An annual scholarship
The Children and Youth Scholarship is an annual program; therefore, you can always reapply every year if you don't win. The program favors those with academic excellence despite financial struggles, so work hard to achieve your academic and career goals.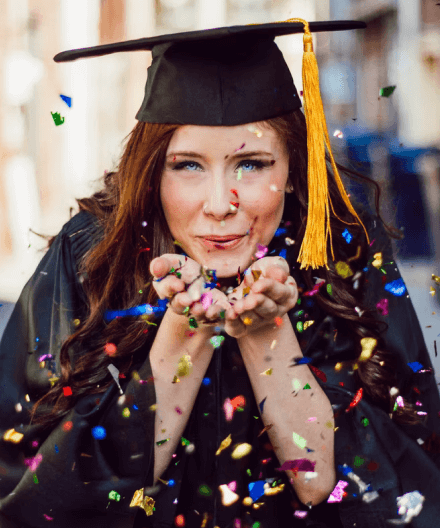 5 FactsAbout About Children And Youth Scholarships
University or college must be accredited
Applicants are required to select only accredited colleges.
Candidates must demonstrate financial need
Students must show financial need to be considered for the scholarship.
Applicants must be a resident of Maine
Applicants must be residents of Maine and citizens of the United States.
The country of study is the U.S.
The scholarship participants must select colleges located in the United States of America.
Admintersed by American Legion Department of Maine
The scholarship is administered and managed by the American Legion's Maine chapter.