Colorado Garden Show Scholarships – Full-Ride Scholarship
$20,000–$60,000
Award Amount
3/15/2023
Submission Deadline
Explore Similar Scholarships
College Major:
Location:
Grade Level:
The Colorado Garden Foundation Full-Ride Scholarship, offered to one Colorado student every year, covers all four years' worth of needed books in addition to tuition, fees, lodging, and board. At the start of their freshman year, the winner will also receive a laptop computer, and printer. The $20,000 to $60,000 award will be disbursed to the student's college or university of attendance each semester.
Students pursuing degrees in agriculture business, agriculture education, horticulture, floristry, landscape architecture, botany, plant biology, plant pathology/science, nursery & landscape management, environmental horticulture, and agronomy are eligible for this financial aid. In addition, a cumulative grade point average of 2.50 must be kept up each year to remain eligible.
​​Each semester, the student must write to Colorado Garden Foundation to inform them of the Full-Ride Scholarship effects and how his or her studies and major are preparing them for the future. Also, a minimum of 20 hours of annual volunteer community service in a related field will be required.
Key Information of Colorado Garden Show Scholarships – Full-Ride Scholarship
Study Details
Area of Study
Agribusiness
Agriculture
Botany
Environmental Horticulture
Floriculture
Horticulture
Landscape Architecture
Landscape Design
Plant Sciences
Country of Study
United States
Scholarship Details
Intended Level of Study
Undergraduate
Award Amount
$20,000–$60,000
Colorado Garden Show Scholarships – Full-Ride Scholarship Timeline
January 2023
Application Opening Date
Applications open on January 1.
March 2023
Submission Deadline
The submission deadline is on March 15.
Scholarship Eligibility
To be eligible to apply, applicants must meet the following criteria.
Eligible Grade: High School Senior – Graduate
Maximum Age: Any
Required GPA: 2.5
Geographic Eligibility: Colorado
Gender: Any
Race/Ethnicity: Any
Application Requirements
Here's what you need to submits besides your application.
Recommendation letters
Grade transcript
Essay
Short Answers
Financial Information
How to ace the Colorado Garden Show Scholarships – Full-Ride Scholarship
1
Fulfill every prerequisite for the application process
Applications must be filed using the necessary application form, which is available on the official website. Additionally, you must include supporting documentation. Prepare the following documents: an official transcript of grades from high school, two letters of recommendation, two pages of writing in which you describe your background, objectives, level of devotion to your chosen profession, financial situation, and a list of honors and extracurricular activities.
2
Be prepared for an interview
The Colorado Garden Foundation board of directors will conduct a face-to-face interview with the finalists. If you get to this point, be sincere and specific about your commitment and aspirations.
3
Avoid these situations
You must fulfill certain standards in order to keep your four-year scholarship funding. This scholarship may be canceled at any point for the following reasons: if your grade point average per year is less than 2.50, altering your major to something unapproved, unsuitable behavior for a scholarship winner.
4
Check the dates
After that deadline, no applications will be taken into consideration. Don't wait until the last minute to do anything. Review all of the prerequisites in advance.
How the Colorado Garden Show Scholarships – Full-Ride Scholarship is Judged
Academic record, student letter, list of honors, extracurricular activities, work experience, financial need, and references will all be taken into consideration when evaluating candidates.
Why We Love the Colorado Garden Show Scholarships – Full-Ride Scholarship
Only citizens of Colorado may apply
This is an advantage for the state's first-year students. By reducing the number of qualified applicants, it expands the options available to residents.
The scholarship focus
The scholarship is aimed at students interested in areas related to agriculture and biology. This is another way to focus on the purpose of the award and give a very specific audience a chance to win.
Open to all students
The program is open to all students with no discrimination against age, gender, religion, ethnicity, race, etc. as long as requirements are met.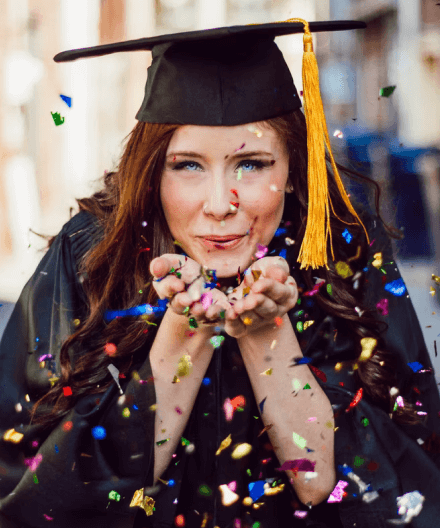 5 Facts About Colorado Garden Show Full-Ride Scholarship
Focus of study is required
Applicants must have passed two courses in soil science, turf culture, floristry, greenhouse management, arboriculture, or another plant science; in addition to at least one course in botany or horticulture.
Made for Colorado residents only
Only Colorado residents can apply.
FInalist must have an interview
Finalists are required to have a face-to-face interview with the board in Denver.
Other scholarships
The Colorado Garden Foundation offers other scholarships for undergraduate and graduate students, all with different objectives and requirements.
The impact of the foundation
The Colorado Garden Foundation has given awards totaling more than $11 million to organizations throughout Colorado over the past 63 years.