CEMS Fund Scholarship
2/25/2023
Submission Deadline
Explore Similar Scholarships
College Major:
Location:
Grade Level:
The CEMS Fund Scholarship was established in 2005 to commemorate the life of Cynthia "Cindy" Morgan. Cindy touched the lives of many members of her community in Maryland. She was a strong believer in learning and education. This scholarship is intended to not only further her work and beliefs but to also help a student through their higher education journey.
The scholarship is offered annually to deserving students from Maryland. Applicants should be a junior or senior at a high school in the state or should be currently pursuing, or planning to pursue, a medical-related program at an accredited post-secondary institution in Maryland. The scholarship page lists eligible courses that meet these criteria, including nursing, laboratory science, pharmacy, and physiotherapy.
The scholarship awards one $1,000- scholarship to the winner. This fund can be used to offset academic-related expenses such as tuition, fees, and books. Additionally, the winner and one guest receives an invitation to the CEMS Fund's annual Bull and Oyster Roast, a casual event with a lot of food, drinks, and fun.
Key Information of CEMS Fund Scholarship
Study Details
Area of Study
Bioengineering
Dietitian
Medicine
Nursing
Occupational Therapy
Pharmacy
Physical Therapy
Speech Therapy
Country of Study
United States
Scholarship Details
Intended Level of Study
Undergraduate
CEMS Fund Scholarship Timeline
November 2022
Application Opening Date
Applications open on November 1.
February 2023
Submission Deadline
The submission deadline is on February 25.
March 2023
Awards Announcement Date
Winners are announced by March 15.
Scholarship Eligibility
To be eligible to apply, applicants must meet the following criteria.
Eligible Grade: High School Junior – Undergraduate
Minimum Age: 18
Required GPA: Any
Geographic Eligibility: Maryland
Gender: Any
Race/Ethnicity: Any
Application Requirements
Here's what you need to submits besides your application.
Essay
Grade transcript
School Verification
How to ace the CEMS Fund Scholarship
1
Answer all parts of the essay prompt
This year's essay prompt requires candidates to write about two areas: first, how their goals and aspirations relate to their education, career, and future plans, and, second, why they are the most qualified candidate for the scholarship. These two areas should be addressed fully and comprehensively.
2
Tell a compelling story in your essay
Your essay is an opportunity to tell a story about yourself, your career, and your suitability for the scholarship. Write a compelling narrative that is complemented with facts and statistics to catch and keep the attention of the reviewers.
3
Proofread your work
It is important to proofread your work to catch and address both major and minor grammatical and stylistic mistakes. We strongly recommend that you give your essay to an advisor or mentor to read through it before submission.
4
Observe the essay word count
Your essay should not be more than 500 words. Observe this word limit and the other instructions provided on the Scholarship page.
How the CEMS Fund Scholarship is Judged
Applications are judged based on the strength of submitted essays. A winning essay should, therefore, be well-written and structured. It should also tell a compelling story and meet all requirements.
Why We Love the CEMS Fund Scholarship
Offered to first-generation students
The scholarship is intended for first-generation college students. These learners are often underprepared for the challenges of higher education and it is commendable that the scholarship seeks to play a role in alleviating some of these issues.
Simple application process
The scholarship application process is simple and can be completed quickly. The most notable requirement is an essay that is only 500 words long.
Open to a large pool of candidates
The scholarship accepts applications from a large pool of candidates, ranging from high school juniors to undergraduate university students.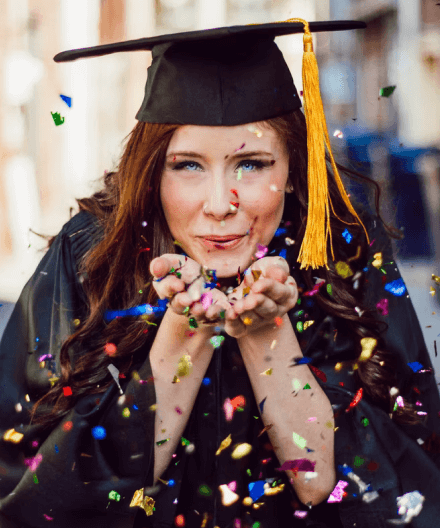 5 Facts About CEMS Fund Scholarship
Applicants must be from Maryland
This program is only offered to high school students from Maryland.
Winner must provide proof of attendance
The scholarship winner is required to provide proof of attendance at an accredited post-secondary education institution in Maryland to receive their award.
Scholarship can be revoked
CEMS Fund has the right to revoke an awarded scholarship should the winner be deemed to have violated any of the terms of the award.
Cindy's death inspired the Scholarship
The CEMS Fund Scholarship was established to celebrate the life of Cynthia "Cindy" Morgan, who died in 2004 after a short battle with stomach cancer.
The scholarship was founded by Cindy's son
Cindy's son, John Kantorski, established the Scholarship in 2005 to help students presently pursuing, or are interested in pursuing, medical-related programs and who can help other patients such as his mother.