Hathaway Scholarships
12/31/2022
Submission Deadline
Explore Similar Scholarships
College Major:
Location:
Grade Level:
State lawmakers established a scholarship fund in 2005 to provide scholarships for deserving Wyoming high school graduates to attend the University of Wyoming or any of the state's seven community colleges. The fund has a $400 million permanent endowment, and its income is used to support the fund.
The fund offers the Hathaway Scholarship, ranging from $840 to $1,680, to high school seniors who perform outstandingly in their academics and need financial assistance to further their education in specific fields. Those interested in the fields of mathematics, languages, science, social science, foreign language, performing arts, fine arts, and English, are eligible to apply.
The provision of merit- and need-based scholarships to qualified Wyoming high school graduates has made Governor Hathaway's vision of creating a better Wyoming a reality.
Key Information of Hathaway Scholarships
Study Details
Area of Study
Arts
English
Fine Arts
Foreign Language
Languages
Mathematics
Performing Arts
Science
Social Science
Country of Study
United States
Specific Schools
University of Wyoming
Casper College
Central Wyoming College
Eastern Wyoming College
Gillette College
Laramie County Community College
Northern Wyoming Community College District
Northwest College
Western Wyoming Community College
Scholarship Details
Intended Level of Study
Undergraduate
Hathaway Scholarships Timeline
Janaury 2022
Application Opening Date
Applications are open year-round.
December
Submission Deadline
There is no application deadline – you can apply when you need it.
Scholarship Eligibility
To be eligible to apply, applicants must meet the following criteria.
Eligible Grade: High School Graduate
Maximum Age: Any
Required GPA: 2.25
Geographic Eligibility: Wyoming
Gender: Any
Race/Ethnicity: Any
Application Requirements
Here's what you need to submits besides your application.
Grade transcript
Standardized Test Scores
How to ace the Hathaway Scholarships
1
Go through the requirements carefully
Before moving on with the application, applicants must be aware of the unique requirements for the Hathaway scholarship. You must be aware of and fulfill all conditions because the scholarship board will not lower its standards for applicants.
2
Ask questions where necessary
If there are any areas where you are uncertain about what to do, you can mail the board to seek clarification. To avoid errors, you can also get in touch with previous applicants who will put you through.
3
Review your application before submission
It is beneficial to review your application once more before submitting it. By doing this, you can be certain that there are no grammatical or spelling mistakes.
4
Wait patiently for the announcement day
Stop emailing the awarding board frequently to inquire about the date, regardless of whether the announcement date was posted on the website. Instead, be patient and optimistic while you wait for the prize to be announced.
How the Hathaway Scholarships is Judged
Applicants are assessed on the basis of their outstanding academic credentials, distinct career goals, and capacity to fulfill the qualifying requirements. The scholarship is given to the students who scored highest on the merit-based evaluation of their applications.
Why We Love the Hathaway Scholarships
No discrimination
The scholarship allows equal access for any gender, age group, race, or tribe. It is open to all high school seniors and graduate students across Wyoming.
Prioritizes educational development of the state
The main driving force of the Hathaway scholarship is the educational development of the state. It allows access to higher education and helps students reach their full potential.
Award is given per semester
Unlike other awards that are sessional, successful applicants of the Hathaway scholarship are awarded the fund each semester.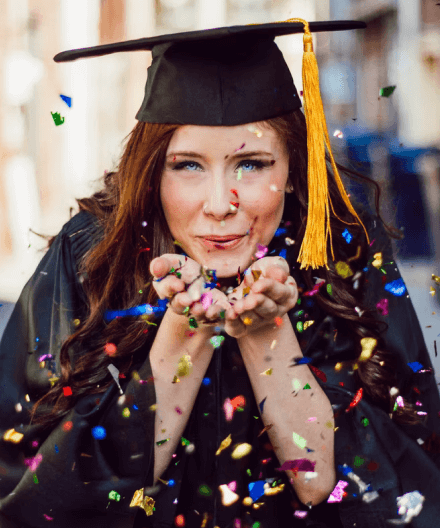 5 Facts About Hathaway Scholarship
Parents can apply for their students
This scholarship allows parents/guardians to apply for their students, especially those who are homeschooled.
There are specific academic areas
Applicants are to carefully go through the selected academic areas that are eligible for the scholarship before applying.
The scholarship has different levels
The Hathaway scholarship has four different levels, and each level of scholarship funding is achieved through different requirements.
Geographical eligibility
The scholarship opportunity is open to residents and students of the Hathaway community.
Minimum GPA required
High school seniors must maintain a minimum GPA of 2.5 to qualify for the Hathaway scholarship.