WRA EF Culinary and Hospitality Scholarship
4/2/2023
Submission Deadline
Explore Similar Scholarships
Location:
Grade Level:
The WRA Education Foundation, a non-profit organization, was established in 1987 to promote and support the food service industry through educational opportunities, scholarships, and community involvement. The foundation is one of the nation's largest state restaurant associations.
The foundation funds the WRA EF Culinary and Hospitality Scholarship, which awards 25 $1,000 scholarships to students pursuing programs in the restaurant and hospitality industries such as culinary, baking, hospitality, food science, and family and consumer science education.
To be eligible for this scholarship, applicants must be Wisconsin residents. The scholarship award is paid to the school in two-semester installments, and the scholarship funds may be used for tuition and expenses for the student.
Key Information of WRA EF Culinary and Hospitality Scholarship
Study Details
Area of Study
Baking
Consumer Science
Culinary
Culinary Arts
Food Science
Hospitality
Country of Study
United States
Scholarship Details
Intended Level of Study
Undergraduate
WRA EF Culinary and Hospitality Scholarship Timeline
January 2023
Application Opening Date
Applications open on January 1.
April 2023
Submission Deadline
The submission deadline is on April 2.
June 2023
Awards Announcement Date
Winners are announced in June.
Scholarship Eligibility
To be eligible to apply, applicants must meet the following criteria.
Eligible Grade: High School Senior – Undergraduate
Maximum Age: Any
Required GPA: Any
Geographic Eligibility: Wisconsin
Gender: Any
Race/Ethnicity: Any
Application Requirements
Here's what you need to submits besides your application.
Grade transcript
Recommendation letters
School Verification
How to ace the WRA EF Culinary and Hospitality Scholarship
1
Be an outstanding academic
The application form includes sections for you to fill out about your academic experience and achievements. It is therefore important that you have impressive academic achievements that you can list in order to show that you are a qualified scholarship candidate.
2
Have quality hospitality or food service experience
On the online application form, applicants can list their work experience in the food service or hospitality industry. We recommend that you show your experience in food service and hospitality because it will help prove your genuine interest in this field.
3
Show your passion
Why do you want to work in the food service or hospitality industry? Have compelling reasons as to why you want to work in this field because these reasons may help convince the foundation's judges to award you the scholarship.
4
Get a good referee
You will be required to submit a recommendation letter written by an employer or educator who knows your character. It is important that you get a referee who knows your character capabilities well to vouch for you.
How the WRA EF Culinary and Hospitality Scholarship is Judged
Applicants will be evaluated based on their academic performance, work experience in food service or hospitality, character, and essay. To be eligible, applicants must be Wisconsin residents pursuing a course in food service or hospital administration.
Why We Love the WRA EF Culinary and Hospitality Scholarship
No discrimination
The program is open to all Wisconsin students as long as they meet the scholarship requirements. The foundation supports equality and has no discrimination against gender, race, ethnicity, religion, etc.
Unofficial transcripts are accepted
This program allows applicants to submit unofficial transcripts along with their application to simplify the process.
Chances of winning are high
The program awards 25 students annually making your chances of winning high as long as all requirements are met.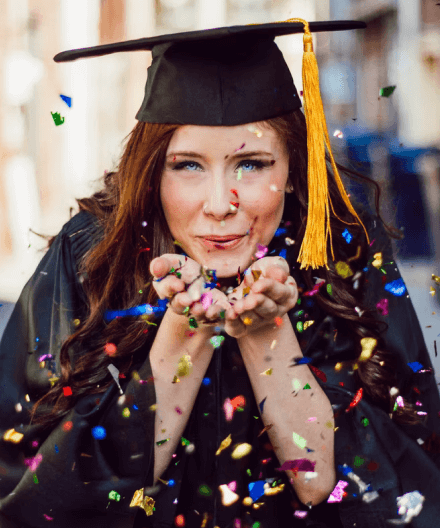 5 Facts About WRA EF Culinary and Hospitality Scholarship
Enrolment eligibility
Students enrolled with a minimum of six credits for an academic year can still apply.
Annual reception to celebrate winners
Every year, the foundation hosts a reception to celebrate its winners with a minimum fee.
Failure to attend means forfeit
If you do not attend school for both semesters, you will forfeit any unpaid portion of the scholarship.
Funded through donation and grants
The WRA Education Foundation has no dues-paying members and is entirely funded by donations, grants, program underwriting, and program revenue.
Scholarship is funded through the Endowment Fund
The scholarship is funded by the Foundation's Endowment Fund, which allows any individual or entity to donate to help fund scholarships.