Carson Scholars Program
1/13/2023
Submission Deadline
Explore Similar Scholarships
Location:
Grade Level:
The Carson Scholars Fund—created by pediatric surgeon and former presidential candidate Ben Carson—awards $1,000 scholarships to students with stellar academics and community service records. Dr. Ben Carson and his wife Candy established the fund in 1994.
The competition is open to grades 4–11, and students can reapply annually. Students first need to be nominated by their principal or teacher. They then submit their application which includes an essay and a description of their community service activities.
Only one student from each school can apply, and each winner also gets an Olympic-sized medal and trophy for their school. The award is to be used to pay for postsecondary education. Approximately 500 students are awarded each year.
Key Information of Carson Scholars Program
Study Details
Country of Study
United States
Scholarship Details
Intended Level of Study
Undergraduate
Carson Scholars Program Timeline
October 17, 2022
Nominations Open
Educators and principals may submit nominations.
December 16, 2022
Nominations Deadline
All nominations need to be submitted by this date.
January 13, 2023
Application Deadline
Students will be notified when they are nominated. They have until this date to submit their application.
March 2023
Winners notified
The winner will be notified in March.
Scholarship Eligibility
To be eligible to apply, applicants must meet the following criteria.
Eligible Grade: Middle School – High School Junior
Maximum Age: Any
Required GPA: 3.75
Geographic Eligibility: United States
Gender: Any
Race/Ethnicity: Any
Application Requirements
Here's what you need to submits besides your application.
Essay
Recommendation letters
Grade transcript
How to ace the Carson Scholars Program
1
Present the opportunity to your principal
If your school doesn't already participate annually in the scholarship, present the opportunity to your principal directly. They'll be impressed with your initiative and be more likely to pick you as their school's applicant.
2
Have all materials ready for your teacher
Each application requires that a teacher and your principal submit letters of recommendation. Have your transcript, a summary of your community service activities, and any other helpful details ready for them so they can write the strongest letters of recommendation possible.
3
Highlight community service outside of school
The scholarship judges want to see applicants whose community service goes above and beyond what's required by their schools. Highlight your outside of school commitments first to show that you're going out of your way to seek community service opportunities.
4
Prepare your essay early
The application cycle is around the same time each year so you can plan and write your essay well in advance. This gives you the opportunity to have it reviewed and make as many adjustments as you need.
How the Carson Scholars Program is Judged
A panel of judges will evaluate each candidate based on their academic achievement and humanitarian qualities displayed in their volunteering and community service activities. The judges follow a standard set of rules so every applicant is judged and evaluated in the same way.
Why We Love the Carson Scholars Program
It comes with recognition
Only one student can apply from each school, and if you win, your school gets a commemorative trophy. Not only are you winning scholarship money, but you're also cementing your school legacy.
There are many chances to win
If you get selected to apply for a scholarship, you have a fair chance of winning. 500 separate students are awarded, and awards are based on very straightforward factors like GPA and community-service involvement—meaning if you have the proper qualifications, you're almost guaranteed a win.
It fosters close relationships with school higher-ups
Your principal has to select a school winner and request an application. Even being selected to apply for the scholarship will put you on your principal's radar, opening the door to a closer relationship.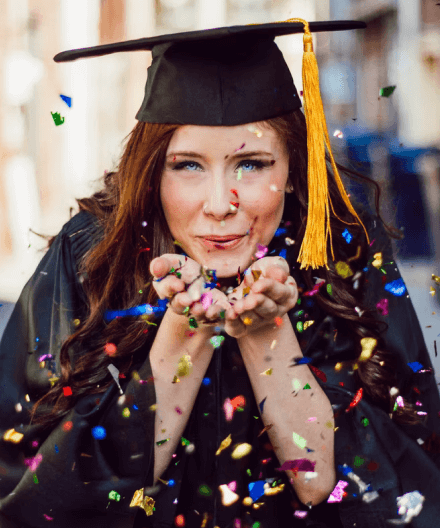 5 Facts About Ben Carson
He separated conjoined twins
The operation was the first of its kind.
He has his own movie
It stars Cuba Gooding Jr.
He has more than 60 honorary doctorate degrees
His actual BA comes from Yale University and his MD from the University of Michigan.
He won the Presidential Medal of Freedom
It was bestowed on him in 2008.
He's written six books
Some, such as "Gifted Hands," are bestsellers.