ASHRAE Region VIII Scholarship
12/1/2022
Submission Deadline
Explore Similar Scholarships
College Major:
Grade Level:
The ASHRAE Region VIII Scholarship is annually offered to engineering or pre-engineering students attending an institution within the geographic boundaries of Arkansas, Oklahoma, Mexico, and parts of Louisiana and Texas that fall within the boundaries of Region VIII. Candidates must present a 3.0 GPA, three letters of recommendation, and an official transcript of grades.
It consists of a $3,000 award and is given to one student who meets all the requirements. The program privileges students interested in the HVAC&R profession (Heating, Ventilating, Air Conditioning, and Refrigeration), whether it has to do with installing, designing, testing, servicing, repairing, troubleshooting, or teaching.
Applicants will be required to respond to several questions about their interests and experience in this sector, as well as some optional personal and financial issues. It's critical that they adjust to the form's specified criteria.
Key Information of ASHRAE Region VIII Scholarship
Study Details
Area of Study
Engineering
Country of Study
United States
Specific Schools
ABET Accredited
Scholarship Details
Intended Level of Study
Undergraduate
ASHRAE Region VIII Scholarship Timeline
January 2022
Application Opening Date
As of this date, those interested can start their online application.
December 1, 2022
Deadline
The last date to apply.
Scholarship Eligibility
To be eligible to apply, applicants must meet the following criteria.
Eligible Grade: Undergraduate
Maximum Age: Any
Required GPA: 3
Geographic Eligibility: Arkansas, Louisiana, Texas, Oklahoma, Mexico
Gender: Any
Race/Ethnicity:
Application Requirements
Here's what you need to submits besides your application.
Grade transcript
Recommendation letters
How to ace the ASHRAE Region VIII Scholarship
1
Get good recommendation letters
To be eligible, one of the most important steps is to get three letters of recommendation that make you stand out. They must be written and signed by one of these suggested people: One from an instructor or faculty advisor, one from a current or past employer, and another from a character reference.
2
Demonstrate your commitment
Through your accumulated grade average, you will be able to demonstrate that you are willing to stay in shape in the academic context and that it will be worth being the scholarship recipient. Therefore, strive for a 3.0 GPA.
3
Pay attention to the instructions
You must have a guardian or parent sign the paperwork if you are under the age of 18. You can only send the application via mail or fax in this situation.
4
Submit your work experience
Candidates will have the opportunity to demonstrate their professional experience in the HVAC&R industry during the application process. This is an excellent moment for you to gather and present your experiences.
How the ASHRAE Region VIII Scholarship is Judged
The evaluation criteria of the applicants are the following: the cumulative grade point average, letters of recommendation, potential service to the HVAC and/or refrigeration profession, financial need, excellence, character, leadership, and service to the community.
Why We Love the ASHRAE Region VIII Scholarship
They provide multiple opportunities
Former scholarship applicants and recipients may reapply as long as they meet the current scholarship conditions.
An opportunity for all
This scholarship is open to people of all ages, genders, and races.
The scholarship has a regional focus
This increases the chances of candidates interested in these specific parts of the country receiving the scholarship, as it is a highly specific group of students.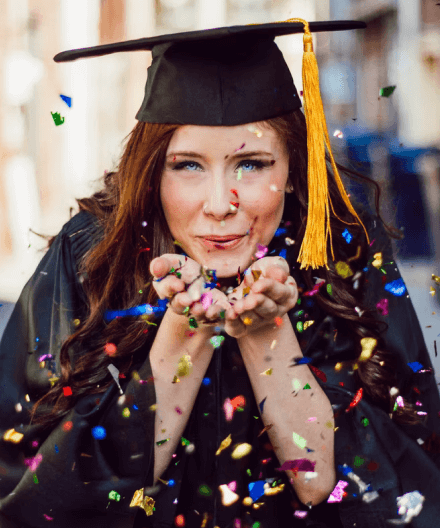 5 Facts about the ASHRAE Region VIII Scholarship
More and more students benefited
The society has awarded over $2 million to over 430 students and this figure increases annually thanks to the constant scholarships.
The ASHRAE commitment
The organization has a regional scholarship program that offers six awards annually, each aimed at a different region of the country.
The mission and vision of the company
ASHRAE wants to serve humanity and create a healthy and sustainable environment for all.
More than a hundred years
The ASHRAE organization was founded in 1894 as a global society focused on the search for sustainable systems and technologies.
Scholarships are valued differently
Some of the scholarships offered by ASHRAE are $3,000, some are $5,000, and some are $10,000.