CWGCS Fellowship on Women & Public Policy
9/1/2023
Submission Deadline
Explore Similar Scholarships
College Major:
Grade Level:
The Center for Women in Government & Civil Society (CWGCS) is a research center at Rockefeller College of Public Affairs and Policy. It aims its efforts at narrowing the gap of gender inequity in the field of public policy by raising awareness and providing opportunities for women. It offers the CWGCS Fellowship on Women & Public Policy to raise female leaders in Public Policy.
The annual fellowship is open to graduate students at any New York State university or college and mid-level professionals. Applicants should have completed at least 12 graduate credits in any field of study and have at least three years of work experience. Fellows take part in an intensive six-month program and become full-time students at Rockefeller College.
Fellows receive a $12,000 stipend and tuition assistance. Applicants are required to submit official transcripts from each university/college attended and an updated resume detailing all paid and voluntary work. Two writing samples and an essay are also required.
Key Information of CWGCS Fellowship on Women & Public Policy
Study Details
Area of Study
Public Policy
Country of Study
United States
Scholarship Details
Intended Level of Study
Undergraduate
Postgraduate
CWGCS Fellowship on Women & Public Policy Timeline
June 2023
Application Open Date
Applications open on June 1.
September 2023
Submission Deadline
The submission deadline is on September 1.
December 2023
Awards Announcement Date
Winners are announced in December.
Scholarship Eligibility
To be eligible to apply, applicants must meet the following criteria.
Eligible Grade: High School Freshman
Maximum Age: Any
Required GPA: Any
Geographic Eligibility: Any
Gender: Any
Race/Ethnicity: Any
Application Requirements
Here's what you need to submits besides your application.
Grade transcript
Present Work Experiences
Recommendation letters
Portfolio
How to ace the CWGCS Fellowship on Women & Public Policy
1
Select references wisely
You'll be needed to give contacts of five references: two academic and three professional. Select recommenders who have worked with or supervised you closely. They should also be able to speak favorably and at length about your abilities.
2
Update your résumé
Your résumé should reflect all recent additions to your work experience. Make sure to not only include the roles you played, but also any outstanding results you achieved. Your voluntary work counts too, so don't forget to add them. Finally, consider giving your résumé a facelift – apps like Canva can help give it a fresh, modern look.
3
Be authentic
You are unique and you bring unique passions, perspectives, and opinions. The essay and writing samples give you a chance to voice and express them. Don't be afraid to bring your whole self to the application. It's what the judging panel is looking for.
4
Seek feedback
Ask a few friends to go through your application, especially the writings. Ask them to point out areas they think could be done better or perhaps point out something you may have omitted. In case you missed some errors, they'll be able to point them out. You can never go wrong with a second opinion.
How the CWGCS Fellowship on Women & Public Policy is Judged
Judges look for applicants who are committed to social justice and public service. Even more keenly they look for applicants interested in championing the cause of women in society and ensuring that public systems cater to the needs of everyone in society.
Why We Love the CWGCS Fellowship on Women & Public Policy
Fellows get placements in New York's agencies
Fellows get to work 30 hours/week in a state agency or non-profit advocacy organization in New York and gain valuable experience.
Applicants choose their writing samples
Applicants are free to choose the topics of their writing samples.
Fellows receive nine graduate credits
Completing the fellowship earns fellows nine graduate credits.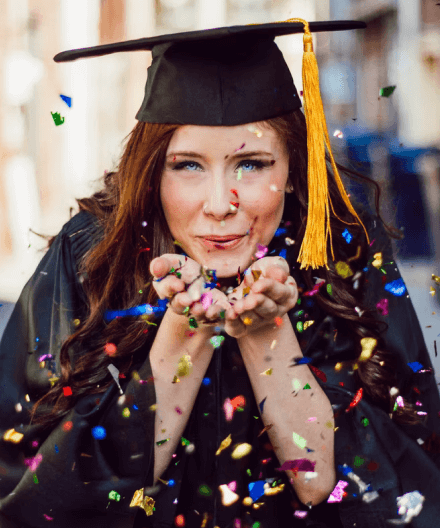 5 Facts About CWGCS Fellowship on Women & Public Policy
It opened in 1978
The center has been championing equality for over 40 years.
The fellowship program started in 1983
The fellowship program has been empowering women to take on leadership roles in public policy and service for more than 35 years.
It focuses on four key areas
The center focuses on Women & Leadership, Economic Security, Health Systems & Gender-Based Disparities, and Safety & Wellbeing.
It has more than 30 publications
It has over 30 publications focused on the four areas of interest.
Fellows receive mentoring
Fellows receive mentoring from women in key leadership roles in public policy.