Busey Bank Bridge Scholarship
6/30/2023
Submission Deadline
The Busey Bank created the Busey Bank Bridge Scholarship program to reward great scholastic achievements and help local youth who come from little-to-moderate income families achieve their dreams. The scholarship is available for high school graduates and undergraduate students in the following regions: Florida, Indiana, Northern Illinois, Peoria/Tazewell Counties, McLean/Livingston Counties, Macon/Shelby Counties, Gateway, and Champaign/Ford Counties.
Every year, the Busey Bank Bridge Scholarship program provides college scholarships worth over $8,000 to eight students in select regions in the United States. Applicants are assessed on their academics, personal achievements and goals, and level of financial need. Each recipient receives $1,000 which is used to pay for their college education.
The Busey Bank Bridge Scholarship program introduces scholars to a unique means to help those in need. Guided by the mantra of the importance of a lasting promise, the scholarship program has produced high-achieving students who went ahead to build great careers.
Key Information of Busey Bank Bridge Scholarship
Study Details
Country of Study
United States
Scholarship Details
Intended Level of Study
Undergraduate
Busey Bank Bridge Scholarship Timeline
May 2023
Application Opening Date
Applications open on May 1.
June 2023
Submission Deadline
The submission deadline is on June 30.
August 2023
Awards Announcement Date
Winners are announced on August 1.
Scholarship Eligibility
To be eligible to apply, applicants must meet the following criteria.
Eligible Grade: High School Graduate – Undergraduate
Maximum Age: Any
Required GPA: Any
Geographic Eligibility: Madison County, Florida, Champaign County, Ford County, Livingston County, Macon County, McLean County, Northern Illinois, Peoria County, Shelby County, Tazewell County, Indiana, St. Clair County, St. Louis County
Gender: Any
Race/Ethnicity: Any
Application Requirements
Here's what you need to submits besides your application.
Grade transcript
Recommendation letters
Essay
Financial Information
Short Answers
Present Work Experiences
How to ace the Busey Bank Bridge Scholarship
1
Prepare all family financial documents
The scholarship is need-based. It is important that you prepare all documents from family members that prove their financial status and inability to finance your college education with ease.
2
Review your application before submitting
Many applications are rejected because of simple, avoidable mistakes. Have your trusted friends and family members proofread your application to remove any mistakes before submitting it.
3
Get involved in community service projects
Before applying, ensure you get involved in community service projects that can be documented and certified. This will give you an edge over other applicants since service records are highly regarded.
4
Reach out to previous winners
Since winners are selected from different regions, you can reach out to the previous winners in your region. Asking them how they won the award and specific information on how you can ace your application can turn out to be very vital for you.
How the Busey Bank Bridge Scholarship is Judged
Applicants are assessed on academics, financial need, leadership, and service track record. It is expected of applicants to be highly skilled academically and be ready to give back to their communities.
Why We Love the Busey Bank Bridge Scholarship
You join a great scholars community
Recipients of the scholarship get to join an amazing scholars community that comes with many benefits, among them, mentorship, networking for employment, and collaboration in projects.
Training scholars on financial literacy
The Busey Bank scholars not only get to have a cash award but also get to be exposed to the bank's financial literacy resources that greatly benefit them.
Scholarship not specific to any majors
Students studying any academic major in college can apply for the scholarship. This gives everyone a chance to apply and have their dreams met.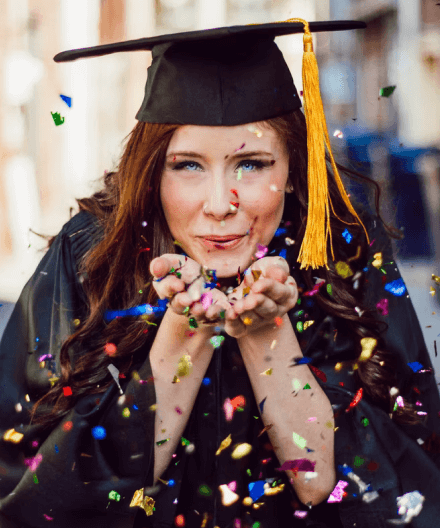 5 Facts about Busey Bank Bridge Scholarship
Scholarship is directed to the neediest
The eligible regions for this scholarship cover the neediest students in the country; therefore, this program is directed toward those who need it the most.
Scholars come from many states
The Busey Bank Bridge scholars come from many regions across the United States, which makes their community very diverse and multicultural.
Amount can be used for other expenses
The award amount can be used to cover other college expenses apart from just tuition as is the case with many scholarships.
Resounding impact in community development projects
Busey Bank Bridge has funded over $790 million for community development loans to help raise the living standards of communities.
Leading associates in volunteer projects
The Peoria community groups have benefited from Busey Associate's acts of service, where 1,000 volunteer hours have been given as of 2021.